Under The Fig Tree
The 7 Healthy Habits Of The Whole Life Challenge
Anyone who follows a fitness influencer on Instagram has seen the ads by now: "Six Week Slim-Down!" "Get Abs in a Month!" "Your Best Body Now!"
For the Whole Life Challenge, an accurate advertising tag line might be, "Make Small Changes That Pay Off for Years to Come." It's less catchy, but much more realistic – and much more likely to last.
"To get the most benefit from the Whole Life challenge is to think about it as a one- to five-year journey, not as a six-week, change-your-life challenge," says co-founder Andy Petranek, who started the movement right here in Santa Monica. "This is not that. You can look all over the fitness world, and people are touting their six-week 'change your life forever' boot camps and whatnot. We're like, 'We don't even know that you're going to lose anything in the first six weeks.'"
The Whole Life Challenge was an early entrant in the "challenge" fitness craze, but unlike many of its counterparts, it's more about community and life-long changes than it is fitting into those old jeans.
"We want people to get sustainable results, sustainable change so that their life in five years actually looks different," Petranek says. "The Whole Life Challenge, in the first six weeks, is [just the] start."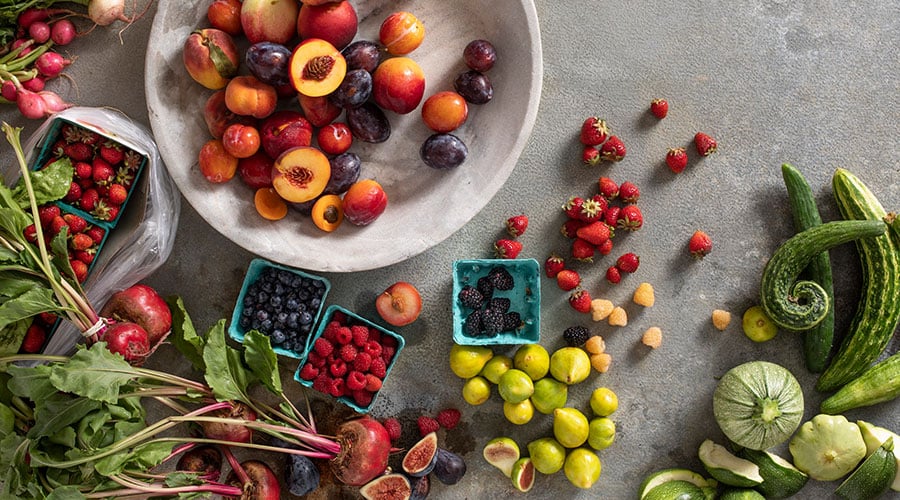 The Challenge is the same length as many of its imitators, which promise shredded abs and beach-ready bodies in six weeks. However, it's much more than a list of workouts and diet ideas. Participants in the Whole Life Challenge measure themselves each day on seven "healthy habits." Exercise and nutrition are there, of course, but so are hydration, sleep, reflection, well-being mini-challenges, and mobilization (or stretching). Participants give themselves points for putting in the work and track their progress over the course of six weeks, getting encouragement from other people taking the challenge around the world.
That encouragement, the "all-in-it-together" vibe that comes from the Challenge, is not to be overlooked. It's harder to give up with people cheering you on, as Petranek knows — community has been a constant in his life, from his time in the Marines to his opening one of the first CrossFit gyms in the country, CrossFit LA.
"I think that the community aspect of the Whole Life Challenge really goes back to the community that we established as a CrossFit gym," he says. "This shared experience that people had of going through something together was really, really important. …You can go out and run a 10K anytime you want in your day—you can map out a course and go run it. But it's different than doing it with 3,000 other people who do it on Thanksgiving morning or who do it on Christmas Day or who do it for a big event."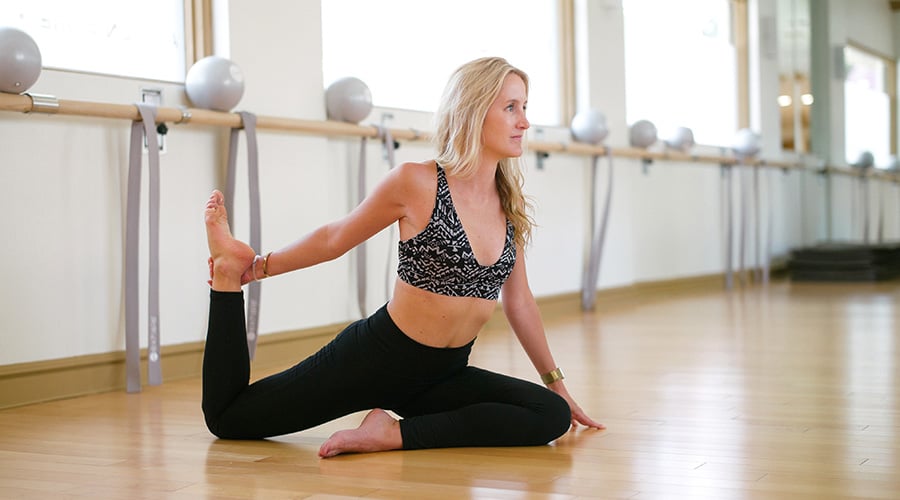 CrossFit LA was Petranek's laboratory for the idea, as well as a part of the inspiration. When the Whole Life Challenge first rolled out in 2011, it was for gym members only. The response was so positive that the next iteration was for friends and family, and then for other gyms, opening up participation little by little.
As it's spread, the community has gotten wider, as has the diversity of participants' fitness levels — whether you're a seasoned athlete or haven't picked up a dumbbell in a while (or ever), the Challenge is designed to meet you where you are, and it's all about taking that first small step.
"For some people, that means tackling only one of the seven daily habits," he says. "My sister only took on the exercise part and she was like, 'I want to see if I can exercise by running every day for six weeks.' [It was], 'I'm not going to focus on my eating. I'm not going to focus on writing, reflection, anything else.' All she did was track her running each day, and she went from being a non-runner at all to [running] marathons. This is five years later, but she's a full-on runner and she was successful at doing that every single day."
In the end, that's the type of transformation that the Whole Life Challenge is after; it's not for the "summer body," but for the unique body that everyone feels good in every season, every day.
Ready to get started?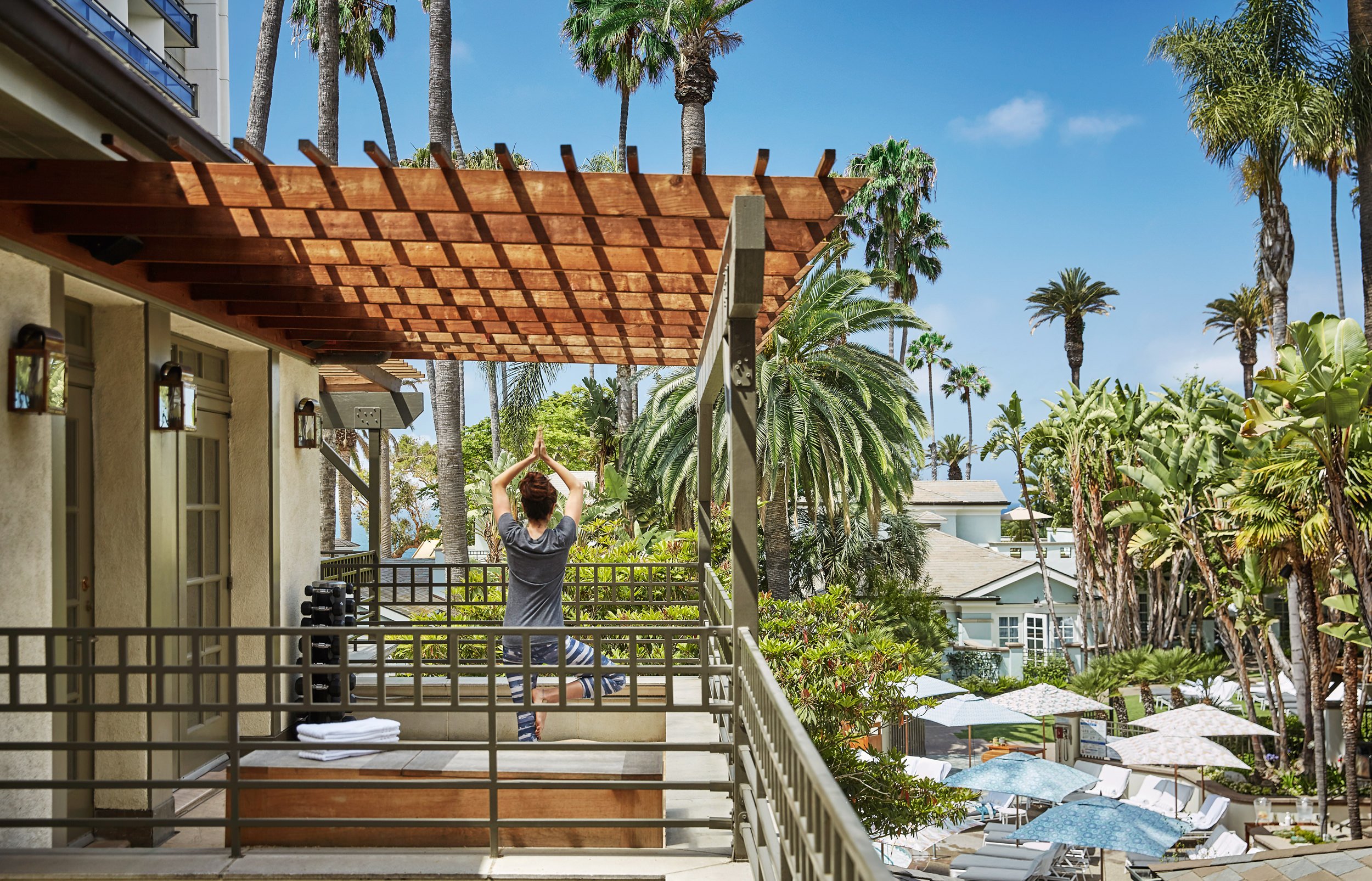 The start date for the next Whole Life Challenge is January 18th, 2020, and there's no better way to kick off these small lifestyle changes than with a rejuvenating retreat to the Fairmont Miramar. Here's how to focus on each of the seven healthy habits in the Whole Life Challenge:
Exercise: Pencil in an ocean-view workout at our state-of-the-art, indoor-outdoor gym, or sweat it out at a complimentary fitness class, ranging from HIIT to power yoga.
Nutrition: Enjoy colorful, farm-to-table dishes at FIG, where chef Jason Prendergast sources local, seasonal ingredients from the Santa Monica Wednesday Downtown Farmers Market.
Hydration: Sip a bottle of water as you walk or cruise along the beachside Marvin Braude Bike Trail, easily accessible from the hotel.
Sleep: Sink into your bed at the end of the day, made with supremely comfortable linens for a blissful night of zzz's.
Reflection: Make time for yourself at Exhale Spa, offering signature therapies and treatments in a tranquil setting.
Mobilization: Take part in a flow yoga class, or join our outdoor, expert-led Sun Salutations on Sunday mornings from May through August at 11:30am.
Well-Being Mini-Challenge: Pause for a moment to take in one of Santa Monica's vibrant pink-and-orange sunsets — it's the perfect way to reset, practice gratitude, and soak in your stay in our coastal Southern California paradise.
Learn more about wellness at the Fairmont Miramar here.
Featured Photo: XperienceFactory