Fairmont vacation For
 Your Four-Legged Family Members
At Fairmont Miramar, pets are a part of the family! We are here to ensure that your furry friends enjoy their stay just as much as you.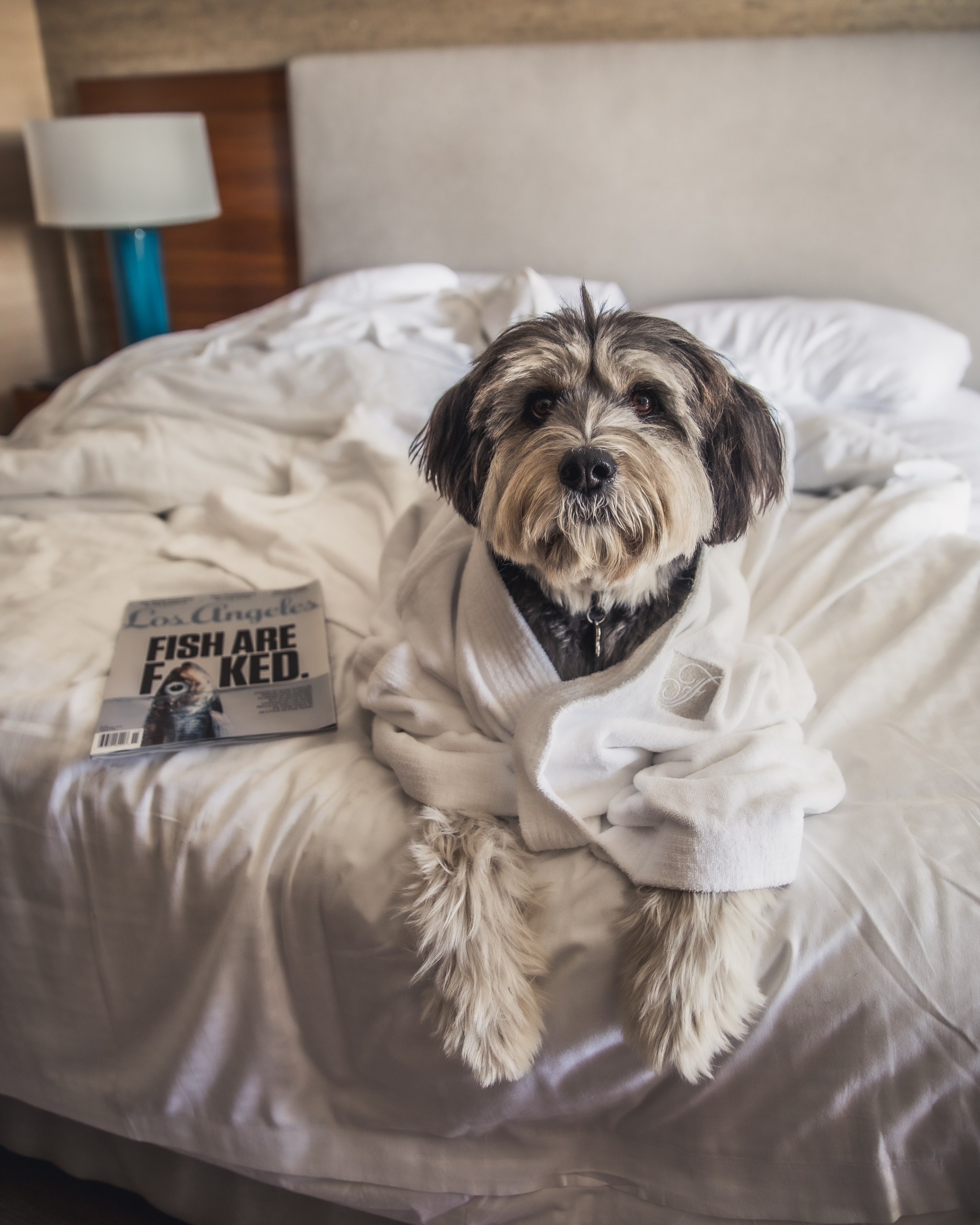 Pet Amenities
VIP in house! A dog bowl, bed, and waste bags are available as pet amenities for our four-legged friends. Amenities may be requested with our Housekeeping Department.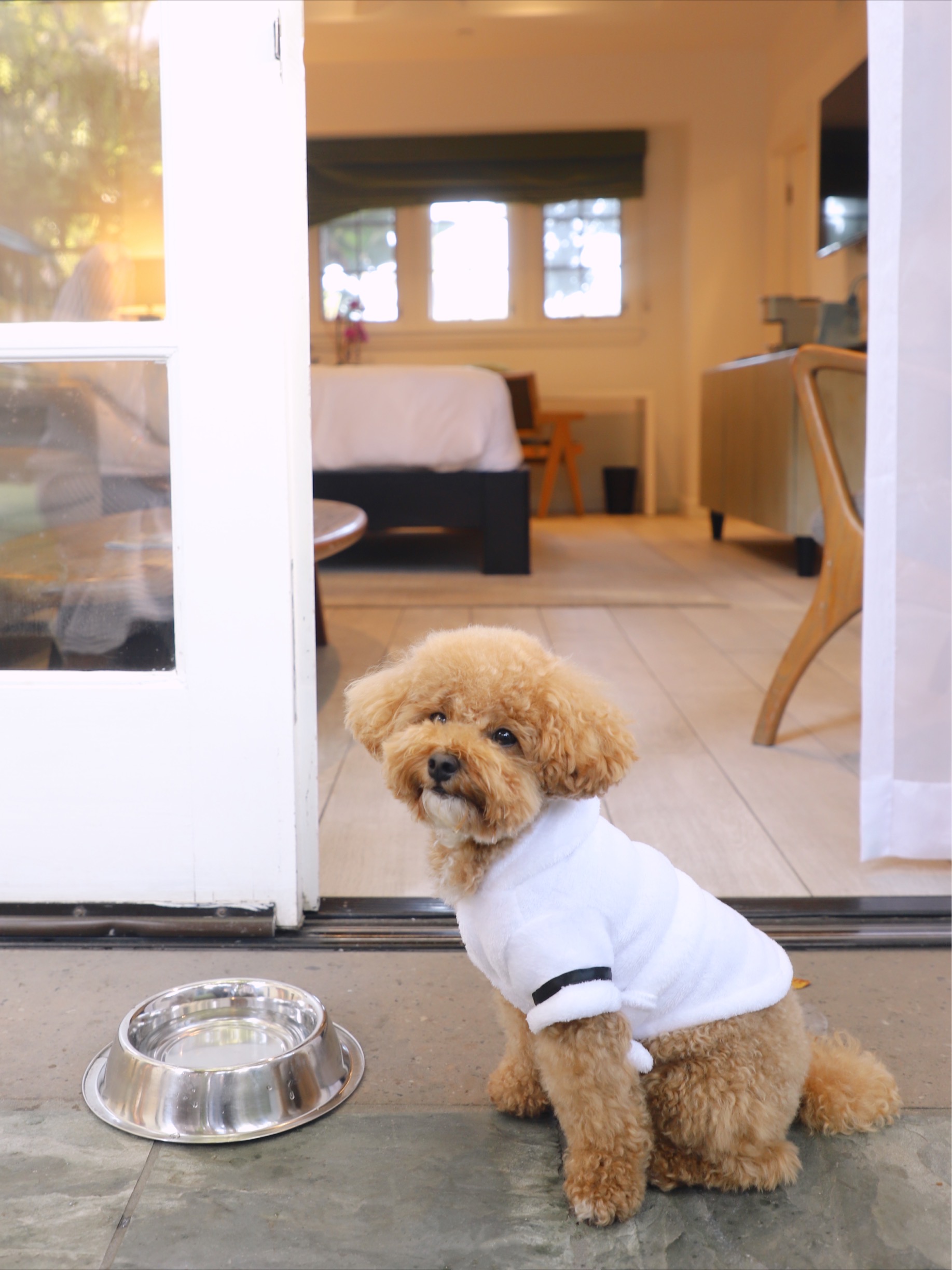 In-Room Dining
Breakfast in bed, please! Our Pet In-Room Dining menu offers delicious options for your pet. Our selection of dishes will satisfy their tastes while also meeting their nutritional needs.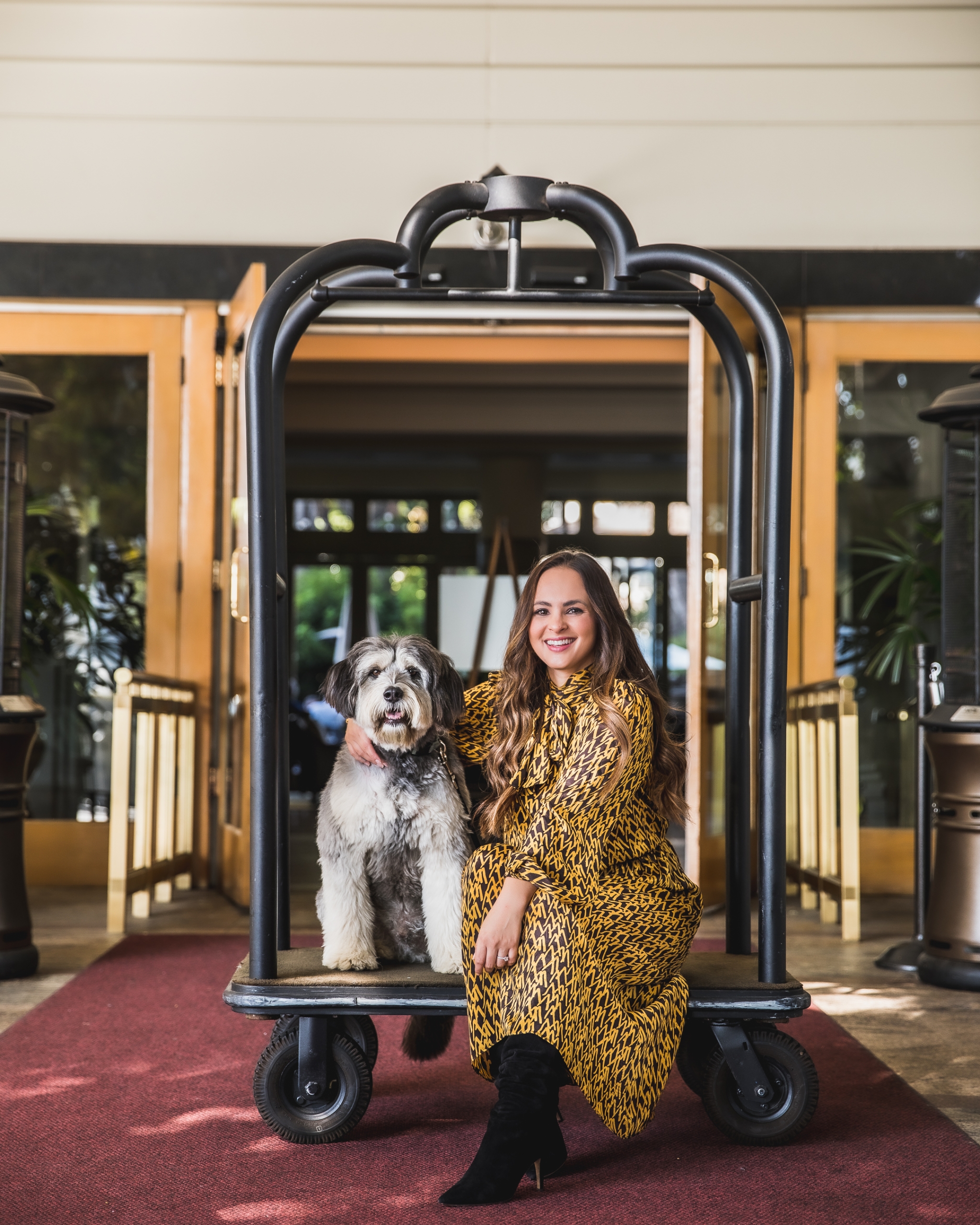 Local Pet Destinations
Palisades Park AKA "Heaven for Dogs" is located across from the hotel right along Ocean Ave. Enjoy the ocean views as your pup explores Santa Monica grounds. For grooming & sitting, please connect with our Guest Services Team for recommendations!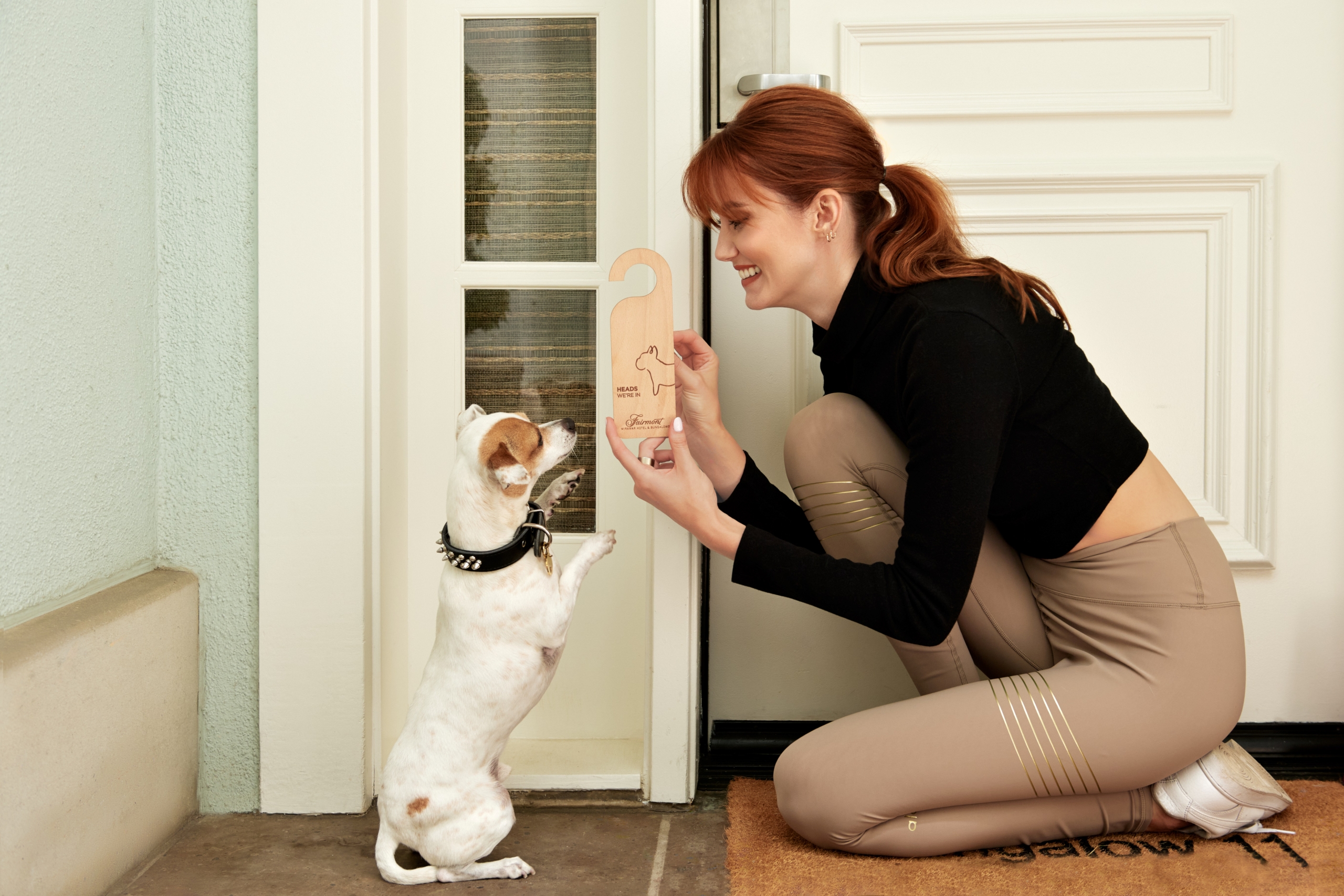 Please take a moment to review our pet policies before you arrive!
Pet Etiquette: All animals must be on leash at all times and must not be left unattended in the room. Pets are not permitted in the spa or pool area but are welcome in our Miramar Gardens and outdoor Food Outlet areas (FIG Restaurant and Lobby Lounge).
Pet Safety: Please provide your contact information to the Front Desk team in case of an emergency.
Pet Fee: $100 cleaning fee per pet, per stay will apply, 10% giveback will be donated to our partner, Wags & Walks.
Service Animals: Service animals and seeing-eye dogs are always welcome and exempt of restrictions and fee.
Exclusive Offers and Updates from Fairmont Miramar