Soko Sushi
Now available on DoorDash!
Soko is an intimate 8-seat sushi bar from Sushi Chef Masa Shimakawa. Tucked away in a secluded corner of our lobby, this space was a former storeroom or soko. Its name is a tribute to the origins of sushi, when fish was wrapped in rice and salt and stored in a darkened storeroom. The infinity symbol in the Soko logo pays homage to this timeless art. Experience Soko from Tuesday to Sunday, or reserve all 8 seats for a business dinner, event, or special evening out with friends.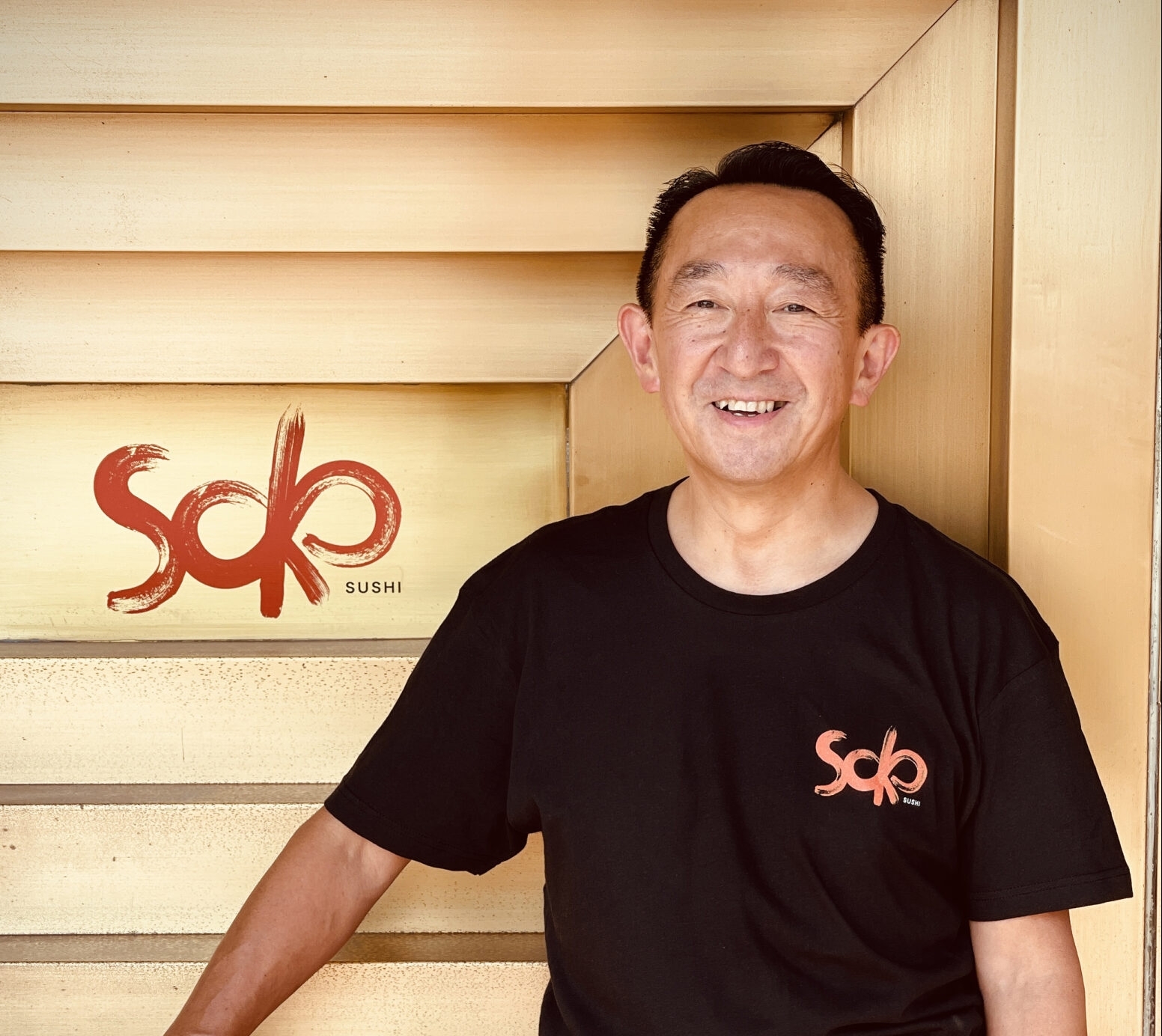 Sushi Chef

Masa Shimakawa
Born and raised in Hakodate, Hokkaido Japan, Sushi Chef Masa Shimakawa delivers a master class in refined technique, presentation, and quality. The playful paintings on Soko's walls portray two brothers, both fishermen, dating back to the days of Narezushi. Chef Shimakawa's menu features rolls and nigiri as well as a six-course omakase (chef's choice) selection.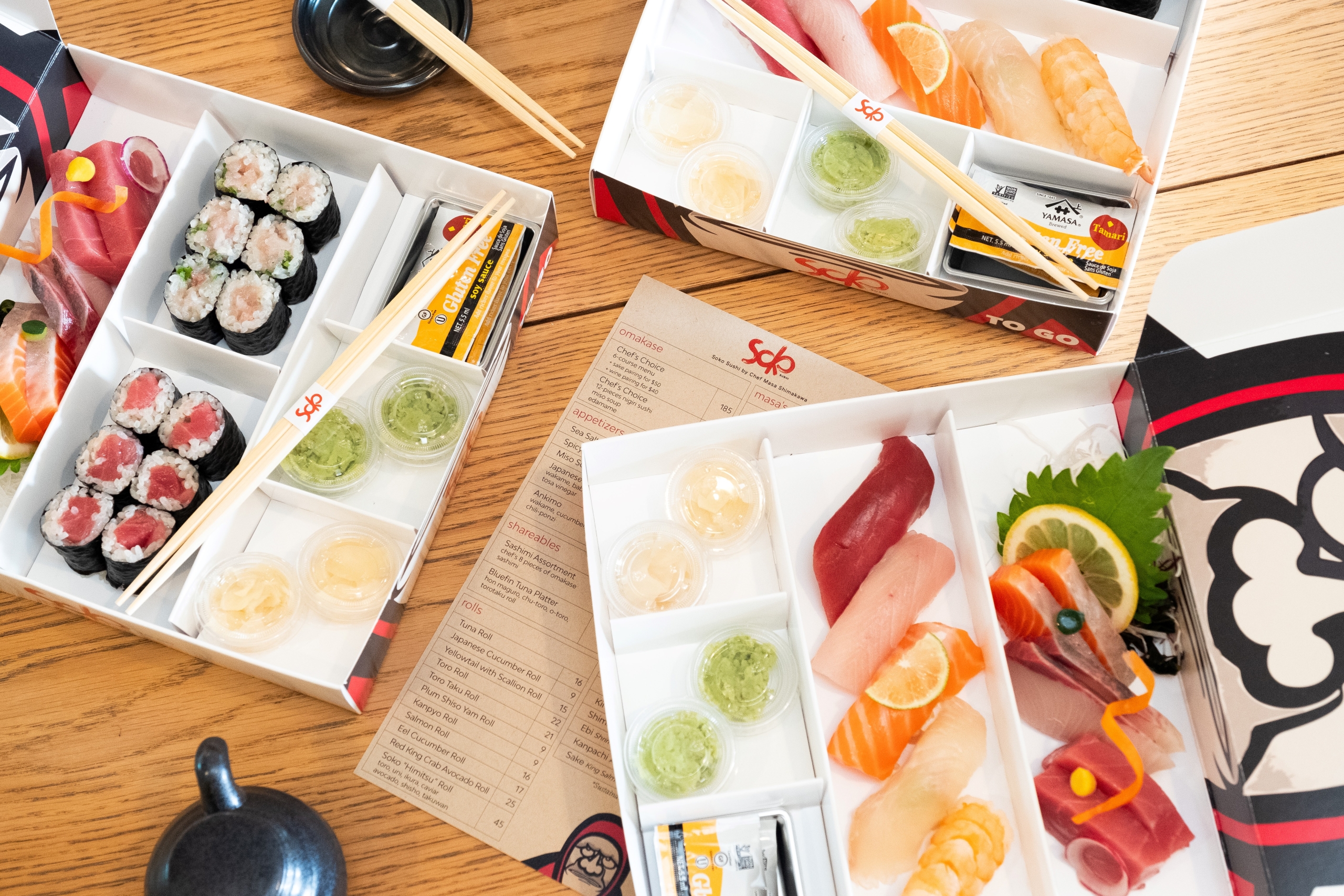 Soko To-Go

Now Available on DoorDash
Soko To-Go is here! Introducing your new go-to meal for busy days or adventurous plans. Choose from a selection of Chef Masa's assorted Nigiri, Rolls & Sashimi and experience the flavors of Soko, in the comfort of your own home or any place of your choosing.
Available Tuesday – Saturday from 5 pm – 9:30 pm on DoorDash. 
Nigiri & Rolls Dream Box $39
Chef's selection of assorted Nigiri & Rolls 17 pieces – 5 assorted nigiri and 2 small maki rolls
Sashimi & Rolls Dream Box $42
Assorted Chef's choice of sashimi and rolls 18 pieces – 6 assorted sashimi and 2 small maki rolls
Sashimi & Nigiri Dream Box $45
Assorted Chef's choice of sashimi and nigiri 11 pieces – 6 assorted sashimi and 5 assorted nigiri
View To-Go Dream Boxes
Order Now
LOCATION
101 Wilshire Blvd
Santa Monica, California 90401
HOURS
Tuesday to Saturday | 5:00 pm – 10:00 pm
Exclusive Offers and Updates from Fairmont Miramar