Thanksgiving at The Miramar
Immerse yourself in an enchanting blend of coastal charm and culinary excellence as we invite you to embark on a holiday journey like no other. Join us in creating cherished Thanksgiving memories amidst the breathtaking beauty of Santa Monica Beach.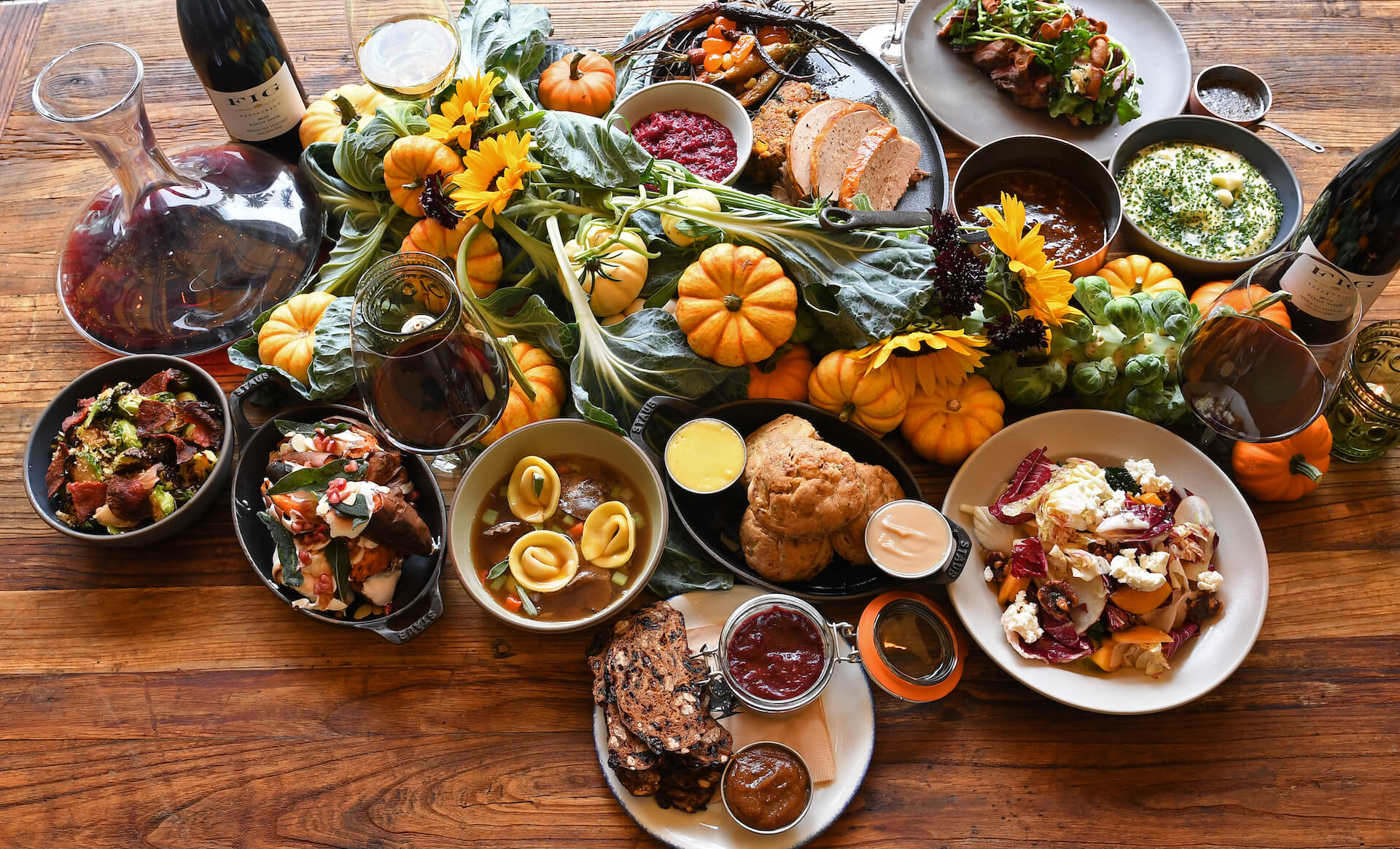 Thanksgiving Dinner

at FIG
Join us at FIG this Thanksgiving for a memorable feast featuring a delectable prix-fixe menu crafted with seasonal ingredients and culinary expertise. Indulge in a celebration of flavors that will leave you thankful for every bite.
$89 per person
November 23rd, 2023 | 5 pm – 10 pm 
FIG Thanksgiving Pre- Fixe Dinner 
$89 per person
Appetizer (a choice of)
Roasted Chestnut & Apple Soup
Crème Fraiche, chives
Half Dozen Market Oysters
Habanero cocktail sauce, horseradish, red wine mignonette
Chicken Liver Parfait
Poached persimmons, toasted brioche
Gem Lettuce Caesar
Fennel crumbs, parmesan, Calabrian chili, boquerones
Endive and Arugula Salad
Compressed pears, Point Reyes blue cheese, tarragon, sherry mustard dressing
Entrée (a choice of)
King Salmon
Slow-roasted baby beets, wilted chard, Sherry Vinegar gastrique
Roasted Sea Scallops
Caramelized Endive, radishes, vanilla emulsion
Slow Roasted Free Range Turkey
Heirloom apple & sage stuffing, sweet potato puree with crème fraiche,
green beans with garlic and lemon, roasted Brussels sprouts with brown butter,
chestnuts, pomegranate and sherry vinegar, spiced cranberry compote with orange Turkey and Giblet gravy
Braised Short Rib
Spiced red wine, carrot puree, seasonal mushrooms, cippolini onions
Butternut Squash Tortellini
Crispy kale, sage, soy brown, hazelnuts
Desserts (a choice of)
Pumpkin Crème Brulee Tart
Tahitian vanilla, crème fraiche
Dark Chocolate Pot de Crème
Raspberries, cocoa nibs
Caramelized Apple Tart
Local honey, yogurt sorbet
Traditional "Trifle"
Strawberry & champagne jelly
View Menu
Book Now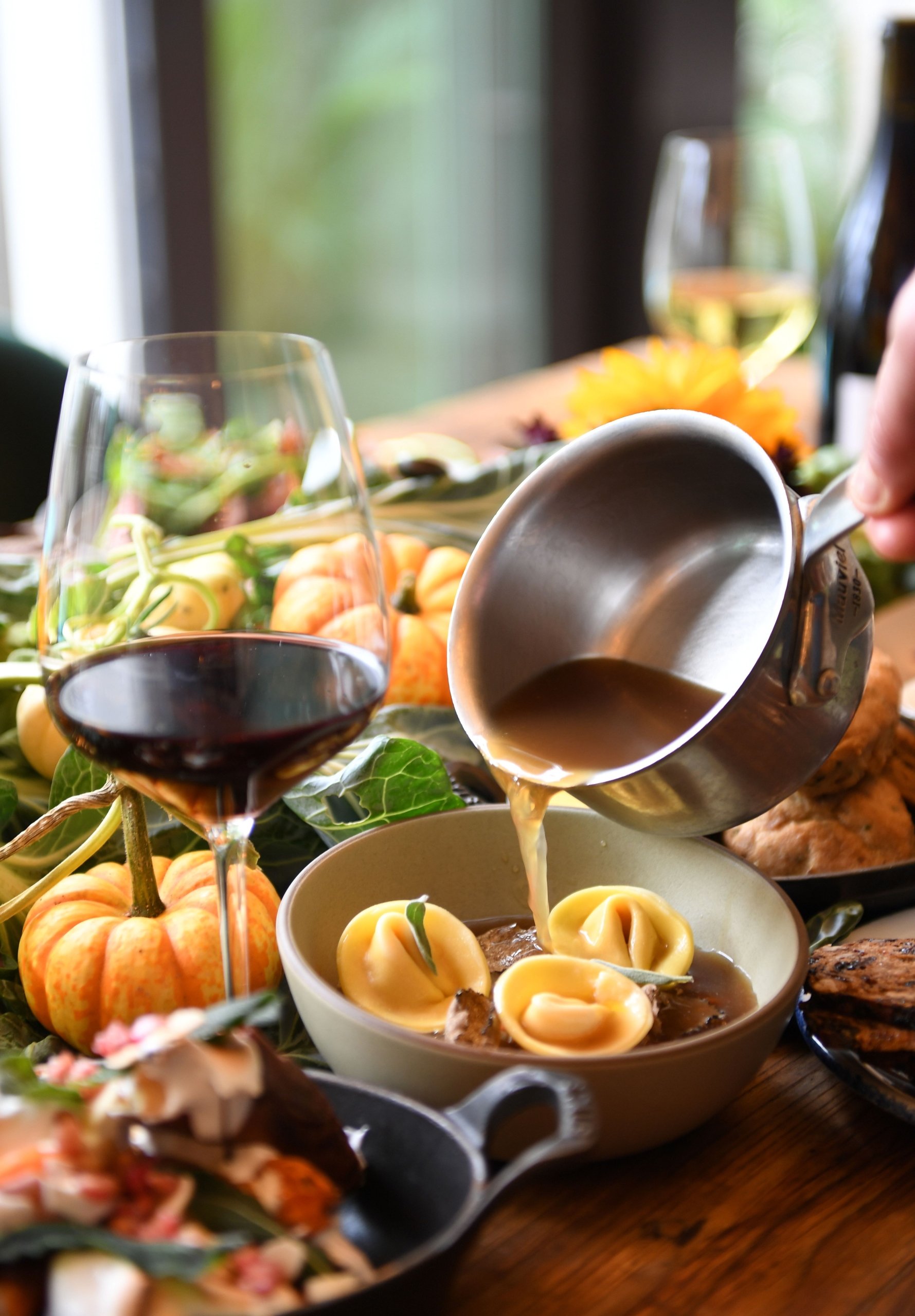 Leave the cooking to our chefs this year and spend more time with your loved ones. Our specially curated menu promises a hassle-free and delicious holiday celebration in the comfort of your own home, ensuring you savor the flavors of the season with ease. FIG's exclusive Thanksgiving Turkey To-Go option is now available for pre-order!
Pick-up time between 8am – 12:30 pm on November 23, 2023.
Wine pairings available for purchase and can be added to your order here!
FIG Thanksgiving Turkey To-Go 
$450 
Wine Pairing Available for Purchase 
(1) Whole slow-roasted free range Turkey
(1 qt) Turkey and giblet gravy
(1 qt) House-made spiced cranberry compote with orange
(1 qt)Sage and apple stuffing
Red Endive Salad, arugula, grilled pears, point reyes blue cheese, herb croutons, sherry mustard dressing
(2 qt) Sweet potato puree, crème fraiche & chives
(2 qt) Roasted Brussels sprouts, brown butter, pomegranate, chestnuts, sherry vinegar
(2 qt) Sautéed green beans, garlic confit, cured bacon
(1 qt) Pumpkin Pie, maple, (1 qt) crème Chantilly
View To-Go Menu
Order Now
Exclusive Offers and Updates from Fairmont Miramar