Food & Spirits
LA's Best Food And Wine Tours
In recent years, Los Angeles has experienced a full-blown culinary renaissance, making it a perfect destination for foodies to indulge their epicurean interests. From multi-course tasting menus at Michelin-star restaurants to two-dollar tacos from a truck, there's no shortage of options for amazing meals everywhere you turn, with more restaurants than ever utilizing SoCal's seasonal, homegrown produce (including the Fairmont Miramar's farm-to-table eatery FIG).
If you're looking for a moveable feast offering the inside scoop on the area's great gastronomy, embark on one of these LA food and wine tours to eat and drink your way through some of the coolest neighborhoods in the City of Angels.
Malibu Wine and Nature Tours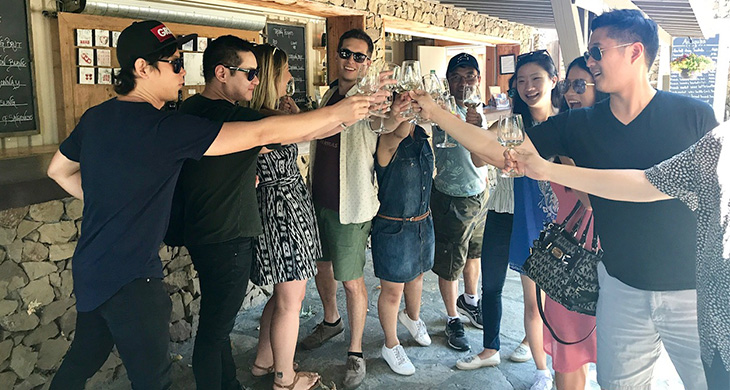 While Malibu is best known for beaches, celebrity sightings, and oceanfront mega-mansions, it's also got a burgeoning wine scene and is home to upwards of 60 vineyards and multiple wine-tasting rooms. To sip several of them without determining a designated driver, book this six-hour tour run by owner and guide Riley Rhodes, which takes you to three wineries for VIP tastings with stellar views of the coast, canyons, and Malibu Lake along the way. (The tour usually includes a stop at Rosenthal, one of Malibu's most picturesque tasting rooms situated just across the PCH from the beach.)
Rhodes will pick you up at the Fairmont Miramar and you'll spend the day as part of a small group, or you can opt for a private tour. Plus, all tours come with lunch from Santa Monica's beloved Bay Cities Italian Deli, which guests enjoy while lounging at one of the wineries. "Wine is such a social environment, and we've had couples come back and do the tour years later together because they met and became friends on our wine tour," says Riley. "It's the perfect way to bring people together."
Santa Monica Farmers Market Tour
There's a reason you'll find many of the city's top chefs — including FIG's own Jason Prendergast — at LA's flagship farmers market. The Santa Monica Farmers Market, which takes place on Wednesday and Saturday mornings, offers a vast, vibrant array of the season's most fabulous produce all year long, from familiar fruits to obscure heirloom herbs. You'll also find other offerings like sustainably raised meats and poultry from small farms, as well as specialty nuts, grains, and cheeses.
Cookbook author Amelia Saltsman, who wrote The Santa Monica Farmers Market Cookbook among others, leads 90-minute group tours of the market bimonthly and can arrange for private outings by request. During the tour, you'll stop and chat with farmers, sample some of the market's bounty, and learn tricks of the trade from expert Saltsman. "Wherever they live, I want to teach them how to read a farmers market, to understand how a market is set up. These are skills they can take home," she says of her guests. That might mean sharing a quick recipe, explaining how a white squash differs from a green one, or noting how to make sure the next market you hit is focused on farmers and growers. The next tour, taking place November 6, will be overflowing with autumn colors and pretty produce such as Brussels sprouts, pomegranates, persimmons, and a rainbow of winter squashes.
Venice Beach Food Tour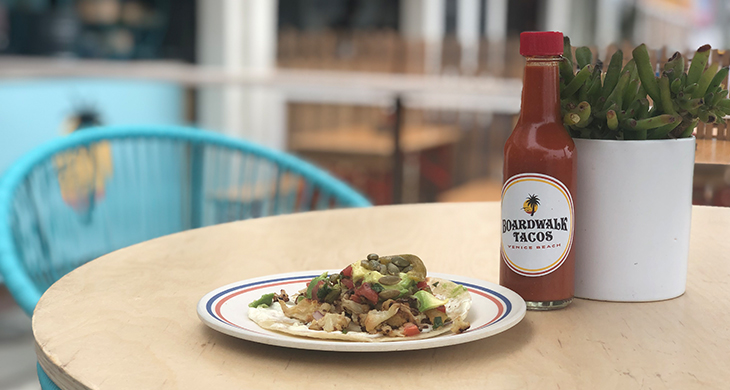 With its colorful mix of artists, street performers, bodybuilders, and neighborhood characters along the ocean, the wild and wonderful Venice Boardwalk is one of LA's most famous tourist destinations. Beyond the boardwalk lies some of the city's top eats: This Venice-focused walking tour led by culinary experience company Avital gives guests a solid sampling of some of the beachside 'hood's best bites, with a progressive "meal" that includes four stops.
You'll hit hot culinary streets Abbot Kinney Boulevard and Rose Avenue, and while the stops change from week to week, you may end up with famous flatbread from sprawling culinary paradise Gjusta, plant-based mole enchiladas from farm-to-table vegan eatery Café Gratitude, and the wild flavors of scratch-made treats at Blue Star Donuts for dessert (blueberry-bourbon-bail, anyone?). Along the way, guides will share a bit about Venice's rich history and point out some iconic landmarks.
Downtown LA Food Tour
With Santa Monica's easy access to the Metro Expo Line, you can make your way Downtown without having to fight that infamous LA traffic. Once you're there, you'll find a fabulous food scene with a dizzying number of options. For help navigating, join this six-stop walking tour run by Sidewalk Food Tours, which also hosts tours in cities from San Francisco to Paris.
The three-hour experience takes guests through the revamped Grand Central Market, where you'll find a mix of old-school eats and shiny new stalls like an artisanal cheese shop and a vendor doling out a twist on Germany's favorite street fare, currywurst. Other stops might include tacos wrapped in handmade tortillas from beloved Guisados and Instagram-worthy pastries from bustling restaurant and patisserie Bottega Louie.
Six Taste Santa Monica Tour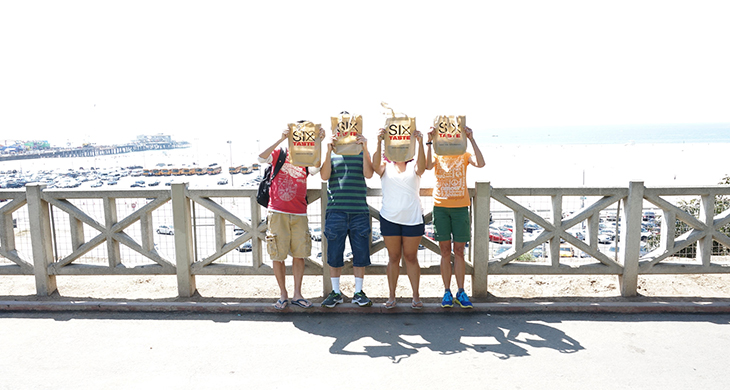 Another option just a stone's throw from the Fairmont Miramar is this Santa Monica-focused walking food tour, which takes place the last Saturday of the month (and is also available for private tours). The four-hour experience hits a mix of the beach town's most interesting eats while guides talk restaurant history and give participants a peek behind the scenes.
The tour often includes a visit to the multi-room, 45-year-old British pub Ye Olde Kings Head, along with its tea room and bakery where you'll likely try a specialty savory pie. There's also a stop at Dragon Herbs for a tea tasting, where guests will learn about the benefits of tea and tonic herbs in a beautiful oasis hidden next to the famous Third Street Promenade. You'll also get a chance to dig into Baja-style fish tacos, a SoCal favorite, at The Curious Palate. "People love the fact that our tour is entirely walkable and they can enjoy the wonderful weather of Santa Monica and explore hidden gems they didn't know about," explains Sally Tiongco, owner and CEO of Six Taste Food Tours. "We get a lot of locals and even they go home with surprises."