Food & Spirits
Indulge at Soko Sushi
Just months after Soko, our intimate sushi bar, opened adjacent to the lobby at Miramar, it was awarded "#1 Hottest Restaurant" by Eater LA. Considering all the love and artistry that Master Sushi Chef Masa Shimakawa puts into it, how could it be otherwise?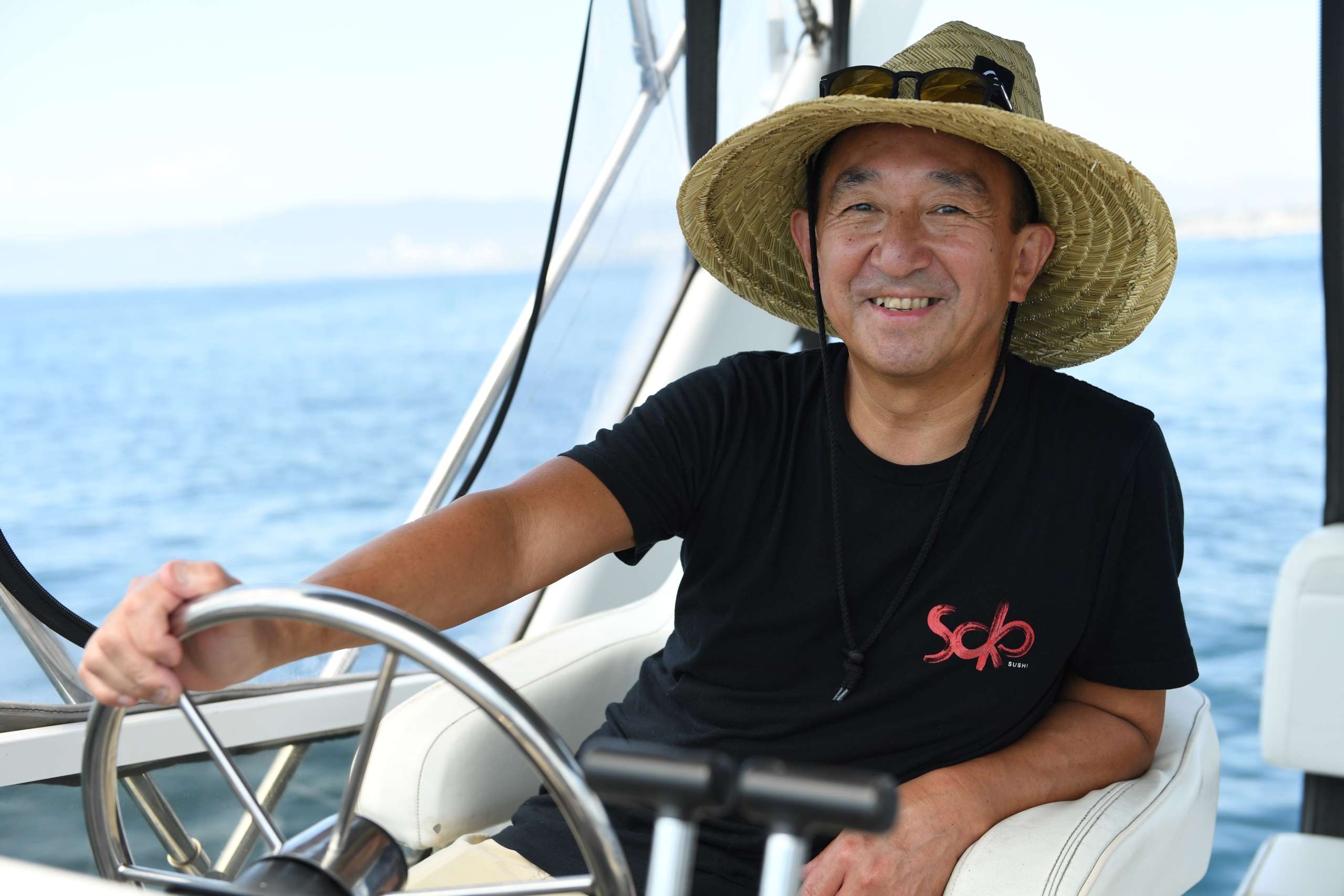 Sushi Chef

Masa Shimakawa
"Sushi is a lifelong passion of mine, and Soko is especially personal for me as I have the opportunity to continue to perfect my craft by curating deeply personal and memorable experiences for our guests in a one-on-one type of atmosphere," said Chef Masa. "I am thrilled to bring a new intimate perspective to the sushi bar experience as we know it today."
A master itamae, with a resume that spans the globe, including acclaimed hotel restaurants from NOMI at the Park Hyatt Chicago to ONYX at the Four Seasons Westlake Village, Chef Masa brings the freshest, most sustainably-sourced fish to Soko. What he modestly calls "simple, authentic food," has been elevated to an art form by this master of taste, skill, and refinement.
In the eight-seat setting, Soko features a la carte sushi and an omakase menu with sake pairings. The Bluefin Tuna Platter and Sashimi Assortment are favorites of our regulars, along with The Dream Box, the Chef's dreamy 18-piece selection of the day, which Chef Masa describes as "a deconstructed chirashi bowl." In a recent video collaboration, Tastemade said, "The Dream Box at Soko Sushi will have you on Cloud Nine"!
Soko's small setting enables Chef Masa, born and raised in Hokkaido, Japan, to create an interactive experience with guests who enjoy unique chef-curated surprises. In addition to the astounding skill of our talented chef, what keeps it exciting at Soko is that there is always something new to try.
Chef Masa recently launched a new six-course spring omakase menu. Also, coming soon, guests can enjoy Soko-To-Go, an elegant takeaway option that is beautifully packaged in a sustainable bento box.
Not long ago, Soko was featured in Forbes' "Where to Eat and Drink in Los Angeles Right Now," where Forbes said, "It's hard to tell whether Masa Shimakawa is a sushi chef or an actual magician. So let's just settle on some combination of the two."
Open Tuesday to Sunday, or available to book all eight seats for a business dinner, special event, or evening out with friends. Let Chef Masa work his magic on you. As he says, "I love to see guests' happy reactions!"