Food & Spirits
4 Simple Ways To Cut Back On Food Waste, According To A Zero-waste Chef
Food waste has become an undeniably buzzy concept, and with good reason: Cutting back on tossed-out food reduces harmful greenhouse gas emissions, frees up landfill space, and respects the world's food supply as a valuable global resource. It's better for the planet in countless ways (and it's cost-effective, too).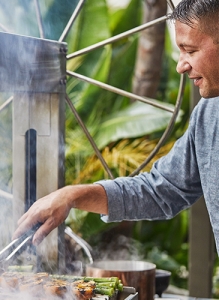 But this eco-friendly practice is far from, well, trashy. For FIG executive chef Jason Prendergast, it's an innovative, delicious approach to cooking that he's been using for years, in the restaurant and at home.
"My biggest pet peeve is food waste," he says. "I can't stand to see anything wasted, so I try to make sure everything gets used." This philosophy was instilled in him as a boy growing up in Park Forest, Illinois, where his mother and grandmother kept backyard gardens. "We grew our own vegetables as long as we could until the wintertime," he says. "Everything we plucked from the garden we were cooking for dinner that night. Nothing went to waste."
Now, he's bringing these concepts to the Fairmont Miramar's signature farm-to-table eatery. FIG's kitchen may be slightly larger than the one he was raised in, but Prendergast continues to implement those "root-to-stalk," "nose-to-tail," and "fin-to-fin" principles at the restaurant. He's also focused on sustainability, procuring as much as he can from the world-famous Santa Monica Farmers Market just a few blocks away and working with meat and seafood vendors who share his values on sustainable fishing and farming practices.
Read on for some of the resourceful, creative, and delectable ways that Chef Prendergast transforms oft-scrapped items into ingredient-driven dishes at FIG — and his tips for making a zero-waste commitment at home, too.
Chef Prendergast's Deliciously Repurposed Ingredients in the FIG Kitchen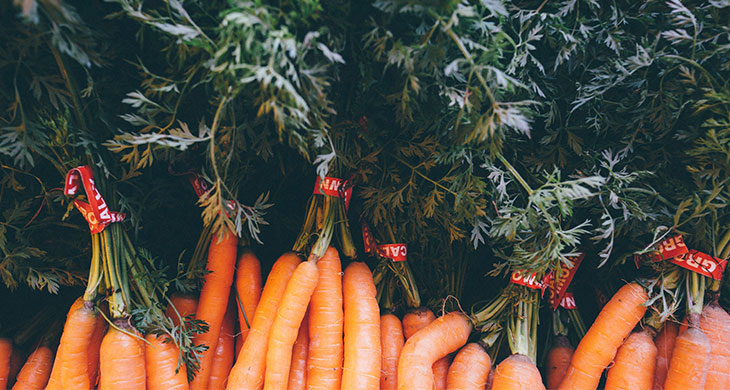 Pea pods. The plump green peas Prendergast picks up from the farmers' market complement the restaurant's branzino entrée, and so do the pea pods that most of us would normally toss. "We make a pea stock out of those pods, or put them in the dehydrator to dry and make a pea powder that we finish seasoning the dish with," Prendergast explains.
Carrot tops. Not a lick of the heirloom carrots, served as a side dish with orange blossom honey and the Egyptian herb-and-spice blend dukkah, goes to waste — the kitchen uses those bushy green tops to create a bright salsa verde used to garnish the dish. Prendergast buys the veggies from the fabled Weiser Family Farms, which purposely grows thin-skinned carrots. "They're so beautiful, and we don't have to peel them."
Cauliflower stems. The brown butter-roasted florets may get the attention in FIG's decadent cauliflower risotto, but the often-discarded stems play an important supporting role, used to make a creamy puree that serves as the base of the dish.
Brussels sprout leaves. Prendergast buys Brussels sprout stalks in their full, wild glory — and the whole shebang gets put to use. The sprouts themselves star in a savory side dish alongside bacon lardons and pickled apples, and the stalks' large leaves are saved for the hearty pork Tomahawk entree. "We braise them down and they essentially taste like collard greens," he says.
4 No-Waste Practices To Implement At Home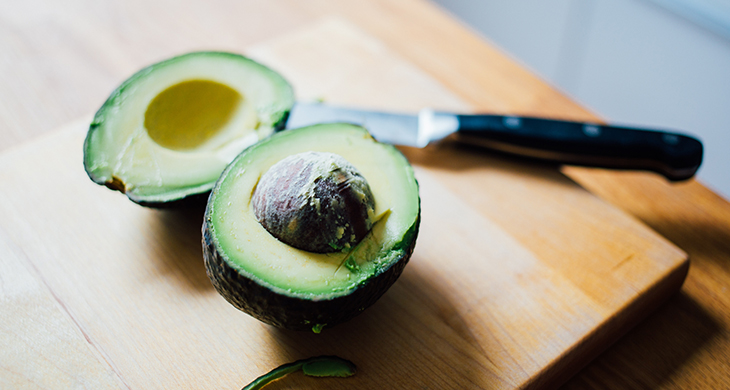 1. Plan Your Meals for the Week.
"That's the first step. This way you can say, 'Well if we're having roast chicken Tuesday then Wednesday night it can be chicken pot pie or chicken soup.' It's really seeing how you can use those leftovers," says Prendergast.
2. Transform Your Scraps into Stock.
"Collect your carrot peels, your onion peels, your mushroom stems, stems from herbs and keep them in a bag in your fridge. After three days of cooking you have quite a bit of a stock base to start," he says. You can simmer those scraps into an instant vegetable stock, or combine them with poultry bones for a killer chicken stock.
3. Create a Countertop Compost Bin.
"We keep a container on the counter at home," says Prendergast. "We even put bread in if my kids don't eat all of their toast in the mornings. You just chuck it all into the bin." Toss coffee grinds, eggshells, and other food scraps into your compost collector in order to turn food into fertilizer. You can choose from all kinds of stylish ones online or just reutilize an empty coffee can.
4. Grow an Avocado Plant.
Next time you cut open an avocado, instead of discarding the pit, stick three toothpicks (at 12 o'clock, 3 o'clock and 6 o'clock) in it and set it atop a glass of water on your kitchen counter. (The toothpicks should keep the pit from sinking and get only the bottom half wet.) "After a while, the pit will start sprouting a root. And from there you can grow your own avocado tree." Fresh guacamole every day? Yes, please.
About the Contributor
Lizbeth Scordo covers food, lifestyle, and travel for outlets including Eater, Thrillist, The Red Bulletin, Bravo TV's The Feast, Epicurious, Good, and Palm Springs Life. She spent several years in editorial positions at Yahoo, serving as senior editor of its women's lifestyle vertical Shine and as deputy editor of entertainment news site Yahoo Celebrity. Earlier in her career, she spent four years as a staff reporter with Dow Jones in New York, covering tech startups and venture capital firms. Her work has also appeared in Alaska Airlines Magazine, Angeleno, Budget Travel, Fit Pregnancy, Los Angeles Times Magazine, Muscle & Fitness, TV Guide, and Us Weekly.