Food & Spirits
Mastering The Art Of The Perfect Summer Cocktail
You're by the pool, or on the patio, or even just by an open window at a bar. It's summer, it's sunny all the way through happy hour, and the world seems a little more relaxed.
What are you drinking?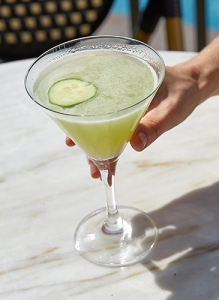 Look at any online list of "top summer cocktails," and it's likely you'll see the usual suspects: margaritas, mojitos, vodka-based anything. But the universe of warm-weather drinks goes far beyond, as Linda Fusco, food and beverage director at the Fairmont Miramar, can attest.
A Nielsen survey in 2016 found that the most common quality that drinkers looked for in a summer cocktail is "refreshing," followed by "fruity," "crisp," and "sweet." While that might suggest different vodka cocktails like cosmopolitans and screwdrivers, the season's palette is by no means limited to clear spirits. On FIG Restaurant's cocktail menu for June, whiskey and various rums are represented, along with the "traditional" vodka, gin, and tequila.
A liquor like whiskey, which is often associated with drinks for colder weather, "isn't heavy on its own," Fusco says. "You may find a little oak to it, or a little vanilla, but once you add club soda, or maybe some chamomile tea and some lemon and mix that with scotch, all of a sudden you have a very light, refreshing drink."
If almost any base spirit can be expressed in ways that match the weather outside, what exactly separates a "summer" cocktail from others? Going back to that Nielsen list, "fruity" is a big help — which makes California an almost year-round summer drink state.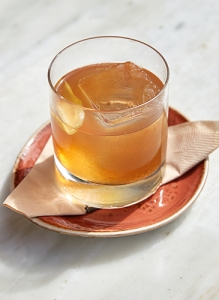 "People are open to trying more spirit-forward drinks if there are more fruits and herbs in there," Fusco says. "They don't mind so much trying a whiskey drink or a scotch drink if you've got that freshness in there as well. But we still try to stay within seasons. Even though we can get strawberries all year long, we have a cocktail that we make with strawberries and Aperol that we only make when they're in season. It's stone-fruit season right now, so it's fun to work with plums and cherries."
The term "light" gets thrown around in the summer, too. But Fusco's interpretation of that has less to do with the liquor and more to do with the alcohol by volume [ABV] of a drink. In the summer, a lower ABV means a more comfortable time in the sun and the heat.
"We've built it into the drink menu," she says. "They'll see that there's maybe a vodka drink with a liqueur in there, and they'll ask questions about it, and when they find out it's only an ounce of vodka and the rest of the drink is made up of the other ingredients, they get that it means it's low alcohol by volume… People are more savvy."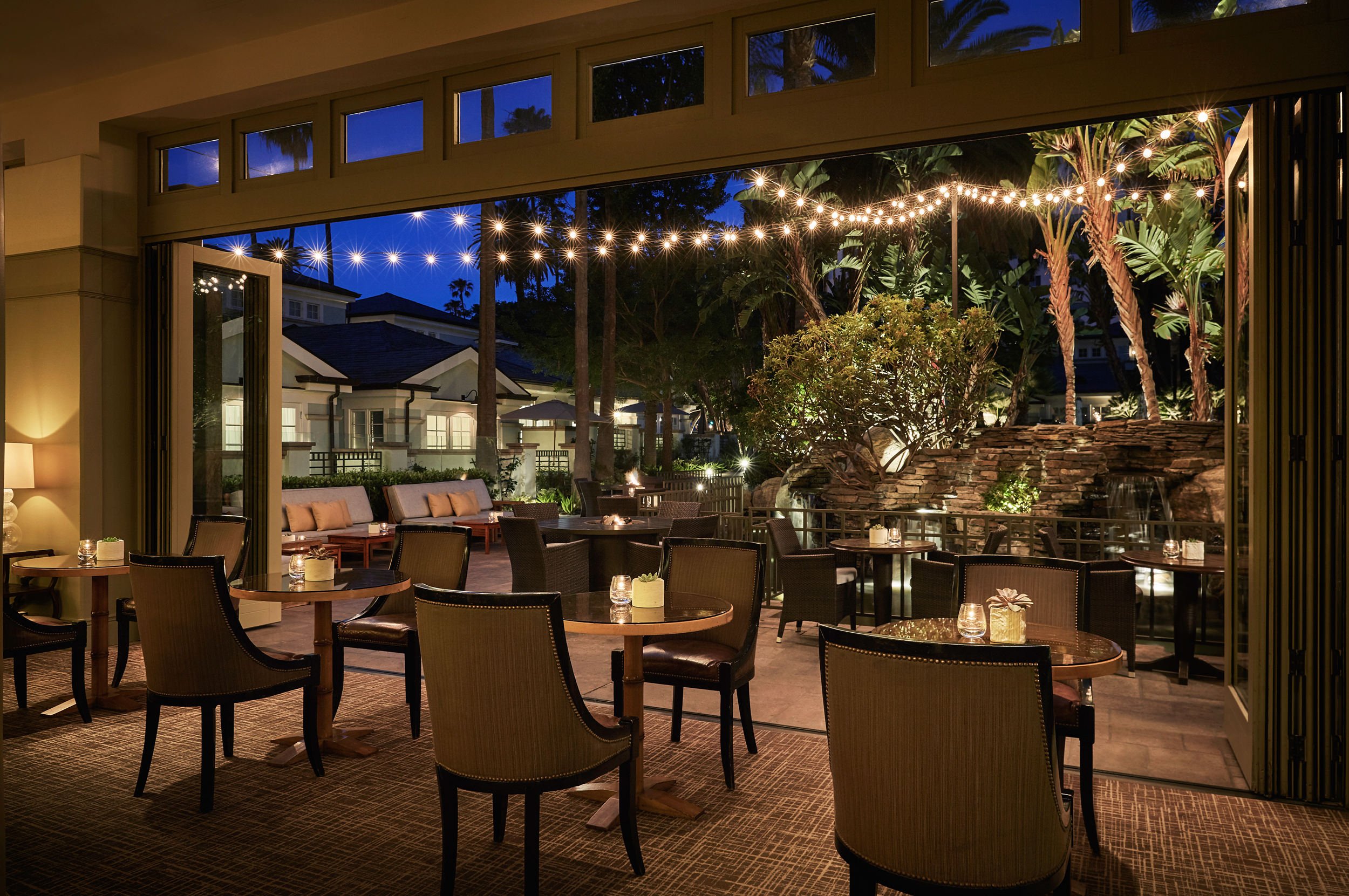 That idea has led to what might be the drinking trend of summer 2019: The spritz is back in a big way. Often made with a liqueur, sparkling wine, and club soda, Fusco says she's seen it on every table during brunch at times. But even as a "day" drink, the general recipe seems perfect for the season as a whole — especially when slightly modified.
"I like to add the essence of a citrus, whether it's blood orange or Meyer lemon – anything that's Mediterranean style," she says. "And we actually add a little bit of a strong spirit in there, whether it's gin or vodka, to give it a bit of a kick." Because, after all, summer's always better with a kick.
Enjoy seasonal brunch and dinner cocktails at FIG Restaurant throughout the summer. For reservations, please call 310-319-3111.