Food & Spirits
Telling A Culinary Story Through The Art Of Food Photography
The hibiscus solution is too red, photographer Lisa Romerein says. With two lights pointed toward vintage French pickling jars holding vegetables soaking in a deep-burgundy liquid, the contents of the container still appear murky.
"I can't see through it," Romerein says. "I can't tell what's in there." Referring to four different canisters in various shades of yellow thanks to a turmeric-based solution, she adds, "It's okay, I've got the others. I don't need that one to tell the story."
That's exactly the goal of Romerein, food stylist Rebecca Farr, and prop stylist Robin Turk — to tell the "story" of the Fairmont Miramar's food and beverage program through a series of vibrant images taken at a recent photoshoot.
"We have a story behind every dish we serve in the hotel, whether it's breakfast, lunch, dinner, [or at] a reception or banquet," says Executive Chef Jason Prendergast. "There has to be a story to tell: Whether its ingredient-driven, the philosophy of the food, [or] the philosophy behind the dish."
"You're not just taking a stock image of something beautiful from a restaurant," adds Krystal Moreno, the Director of Catering and Conference Services for the hotel. "To us, the photos they are taking and the things they are doing are very true to what happens here at this property."
Capturing this, though, takes a little more work than the average — or even good! — Instagram dinner picture. Here's an inside look at what goes into a culinary shoot with a top food photography team.
The Props
Preparation for the shoot starts with set designer and stylist Robin Turk. And when it comes to her props (like those charming French pickling jars), "most of the stuff that I find is not just [by] running to the mall," Turk says. "It's really getting out there and meeting ceramic artists, going to the [Long Beach] Swap Meet, going to the farmers market. So, I prep from the minute of conception."
Turk comes to set design and props styling through her acting career, where she had plenty of chances to play in worlds created by her now-peers. Though she's left acting behind, her love of storytelling has continued on in a more edible form.
"You can have gorgeous, gorgeous food, but you don't have anything pretty to put it on or in, then it's out of place," she says. "I always prep with a story in mind."
For the shoot at the Miramar, the planning work between Turk, Romerein, and Farr was focused on telling a story of the freshest ingredients, thoughtfully prepared and classically presented. Turk was able to take some inspiration, then, from what chef Prendergast likes to use in the kitchen.
"He's really into his copper pans, his iron pans, so I knew he would love the pickling jars," she says. "It has a feel of having 'been there.'"
The Food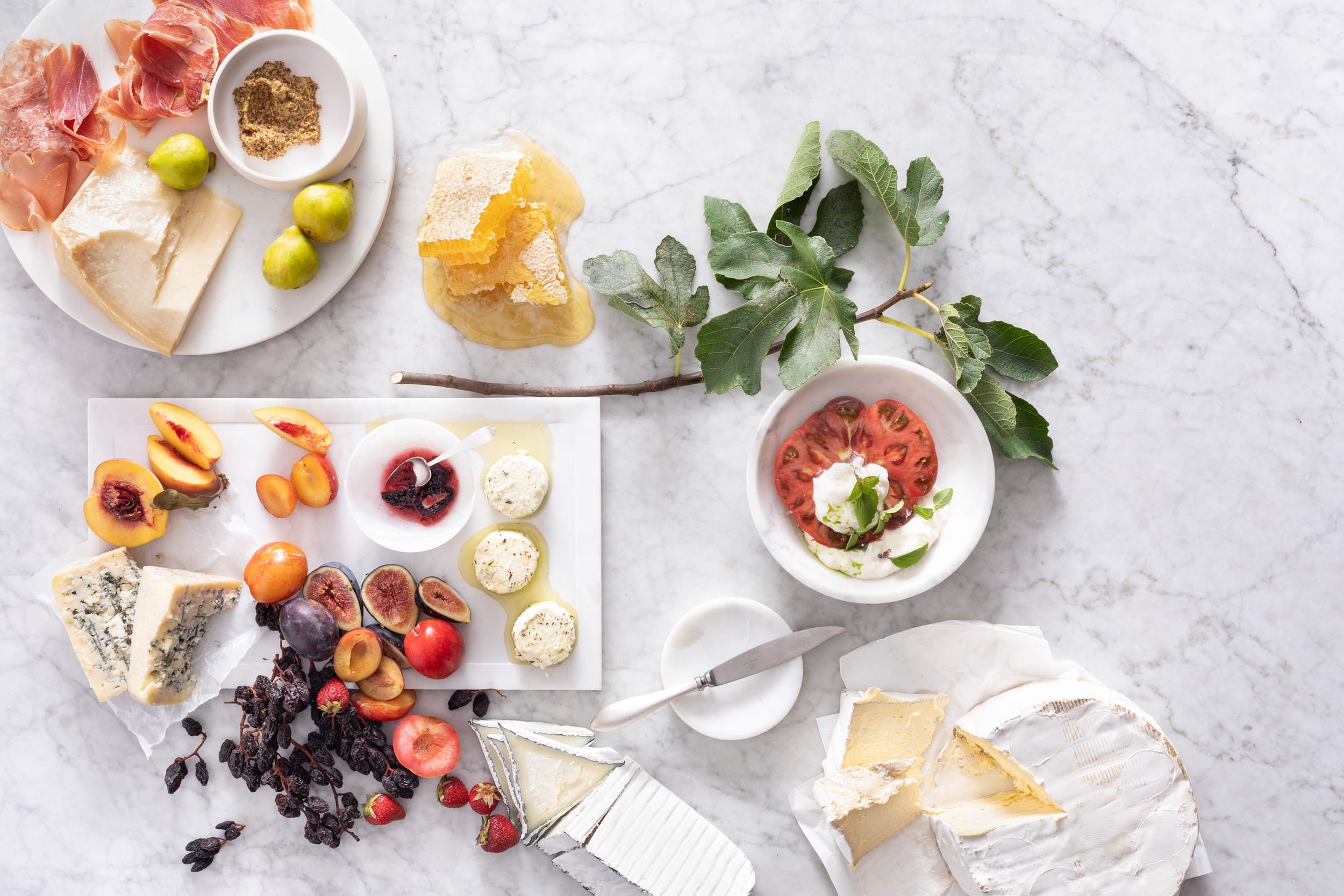 As for what goes in those jars, or onto those cutting boards, that falls under Farr's expertise. As the food stylist for the shoot, it was her job to make sure not only that everything looked good in person, but on camera as well — hence the problem with the gorgeous, but murky, contents of the pickling jar.
"One thing you have to think about is the eye," she says. "The human eye and the camera eye. The lens of the camera really does see differently. … You're looking for the most authentic expression of this food, and to highlight its beauty. We can see in our human eye this is really beautiful, with all these layers. In the camera, that was just looking too dark."
Farr made her way to the field through both a background in fine arts and a stint as a "tenzo," the title given to the chef in a Buddhist kitchen. When she and Romerein started their relationship (the couple is now married), the photographer invited Farr to assist a food stylist on a shoot. Farr found it a perfect match for her creative aspirations.
With the photographer as her wife and a longtime artistic partnership with Turk, she finds herself right at home collaborating within the trio. "The three of us really trust each other," Farr says. "Two people may think, 'This is looking great.' If a third one says, 'I don't like it,' we have to stop and really ask why. It always makes a better shot."
The Shot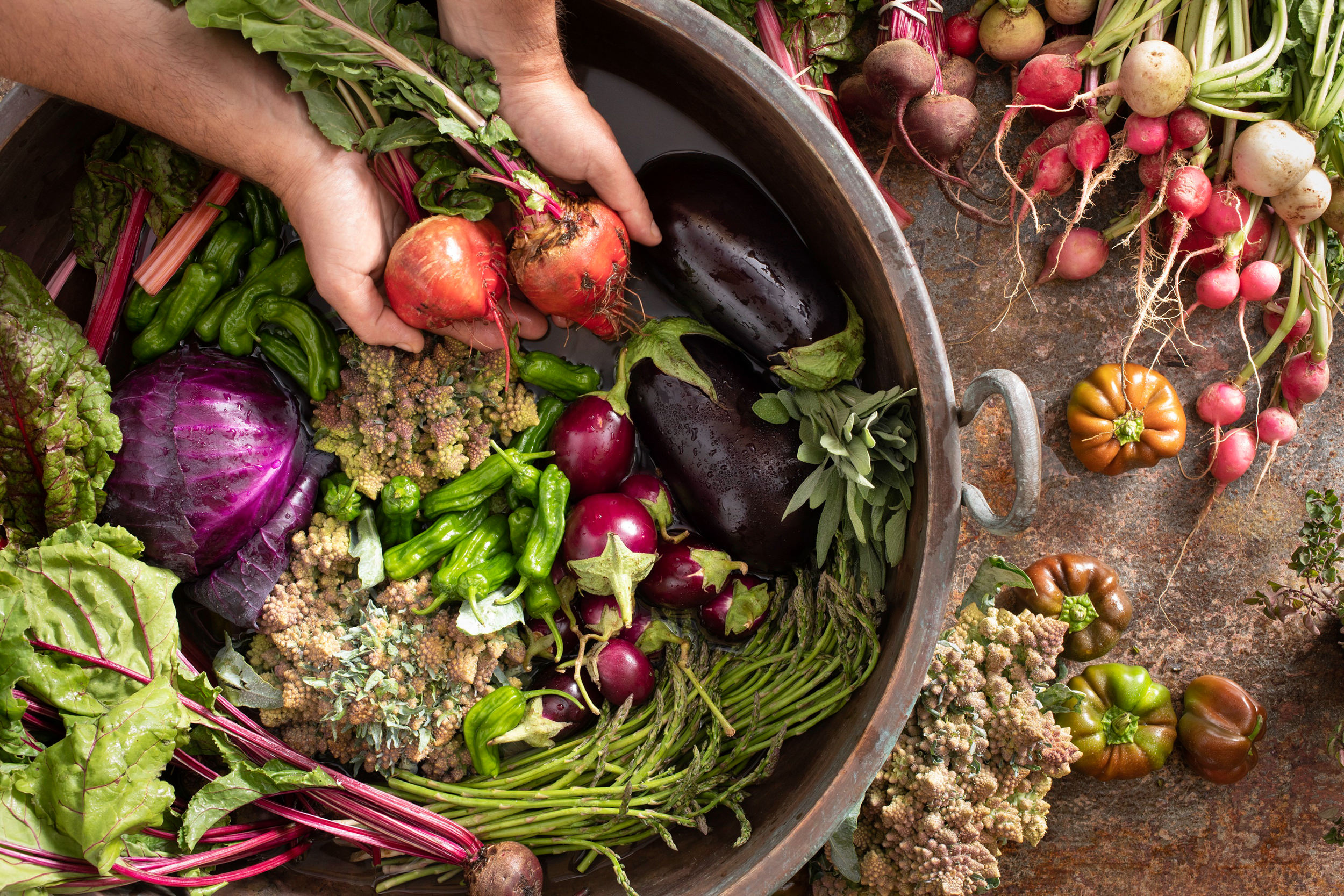 How to make that "better shot" often comes back to Romerein. As the photographer, she has to make that translation between the two vantages, from the complexity of the human eye to the less-discerning camera.
The luxury of staged photos is not something Romerein always had. She started her career in journalism, as a staff photographer for the L.A. Times and Orange County Register. It was her freelance work, for publications such as W Magazine, that led her to the intricate work of telling a story through food.
"I started really seeing my passions were for food and architecture, interiors and lifestyle," she says. "I just started going after that kind of work. The more I shot, the more I understood about food."
Romerein is, in some ways, the "director" of the set. But while that may make some think she's the boss, she says that each participant's work is equally important.
"If you have a bad food stylist, there's nothing the prop stylist and the photographer can do," she says. "If that food is not elevated and [does not] look sublime for the camera, the whole shot falls. On the same token, [if I have a] great food stylist and I don't have a great prop stylist, it falls flat because the props don't let it sing."
The Product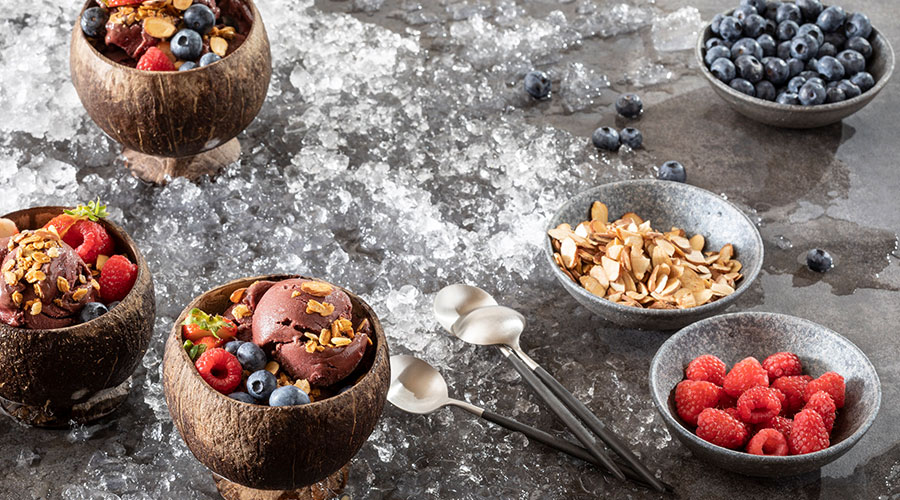 But as meticulous as the trio is, there is still room for happy accidents. The darker liquid needed to be diluted in order to make it livelier for the camera, and Prendergast used scalding-hot water to do so. The resulting steam added a sense of motion, a sense of the moment, that wasn't there before.
"I'm like, 'oh my god,'" Romerein says. "'I'm going to backlight the steam and that is really going to be that final little exclamation point on it.' That was completely Jason saying, 'Hey, what about …' He was a really fun chef to collaborate with that way."
From there, it's a couple of quick clicks of the shutter, and onto the next setup.
All photos courtesy of Lisa Romerein