Activities
Nature's Hidden Gems
When guests come to stay at Fairmont Miramar Resort & Bungalows, they are faced with a good problem. In fact, we hear it all the time: there is too much to do in the area! How to choose?
Our beachside location is so centrally located–with easy access to so many amazing hiking trails, surfing spots, great shopping, top culinary experiences, and one of the world's most famous farmers' markets–it really is hard to choose.
But knowing that you love the Great Outdoors and want to be out in nature can help to narrow it down. And so can our expert staff! Our team gets around, especially when it comes to enjoying outdoor activities. There are few places in the world that have more–and better–trail hiking and surfing options than our little patch of Southern California.
We leaned on our team for expert advice that will tantalize you when you are planning your visit, and fulfill your expectations and then some, once you get here. After all, who doesn't love staff picks?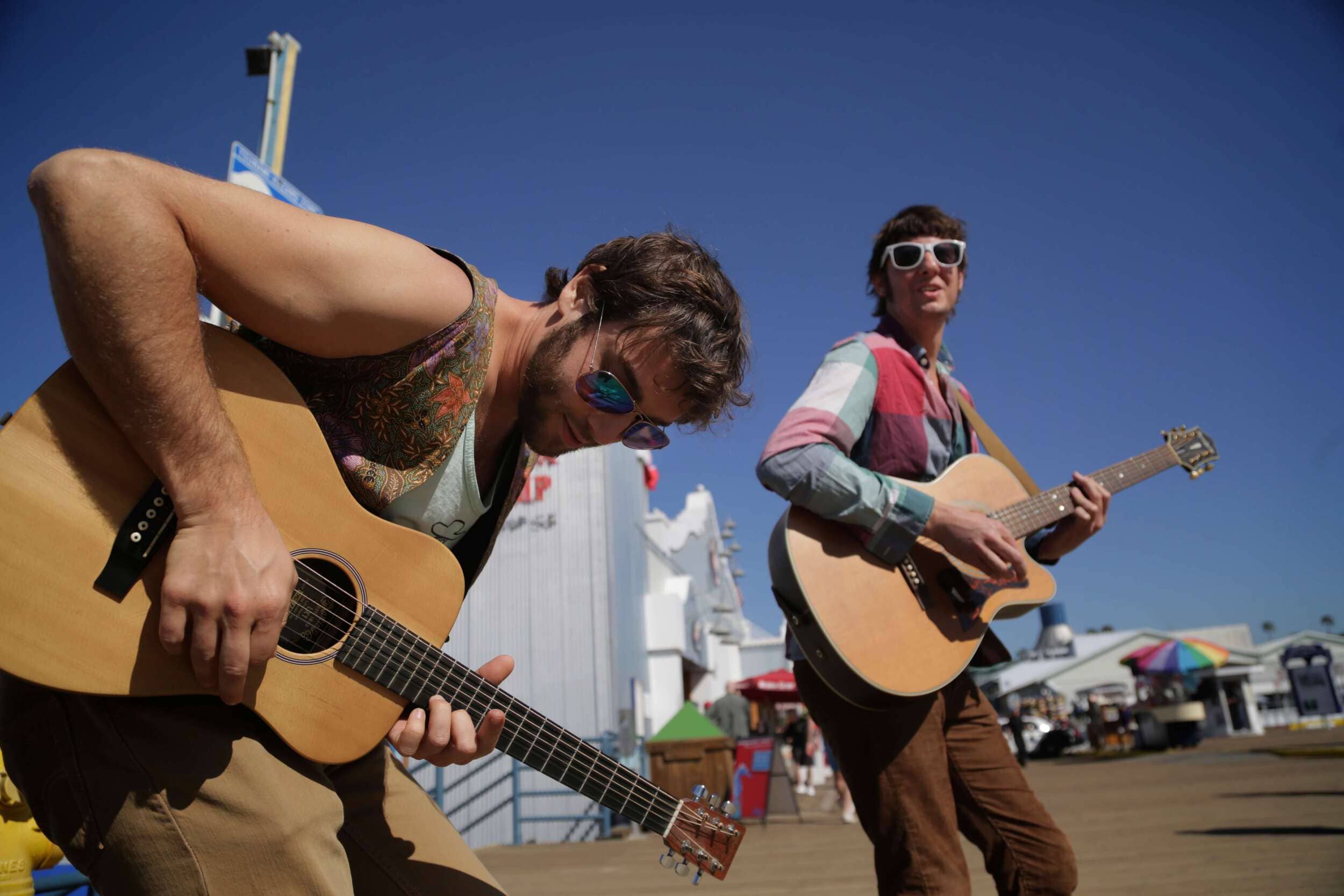 From Malibu to the Pacific Palisades, along PCH and further inland, the gorgeous SoCal landscape beckons to all levels of outdoor aficionados. Here are expert picks for hidden gems that we are sure you will love!
Gorgeous Hiking Loops & Trails
Solstice Canyon
Hikes through sprawling Solstice Canyon, in Malibu, a scenic 30-minute drive from the Miramar, offer beautiful options for beginner, intermediate, and advanced-level hikers. Bring a picnic, for a leisurely stroll through Solstice Canyon Trail or a challenging hike up Rising Sun Trail. Depending on recent weather, the Solstice Waterfall may be a surge—or a trickle. The sage scrub hills open up to frame expansive Pacific Ocean views, and you may see a soaring red-tailed hawk overhead.
Escondido Canyon and Falls
In the Santa Monica Mountains in Malibu, a 30-minute drive from the hotel, Escondido Falls is a knockout, one of the best waterfalls around LA—as long as the weather cooperates, and it's flowing. With a lower tier that's 50 feet tall and a more challenging higher level at 150 feet, the Falls, and the 3.8-mile round trip hike to get there from Pacific Coast Highway, is a beautiful way to spend a day.
Other Favorites:
Temescal Canyon
Runyon Canyon
Griffith Observatory
Rustic Canyon Loop
Los Liones Trail
Malibu State Park
Topanga State Park
Top Surfing Spots
Venice Beach
Venice Beach is known for its iconic boardwalk, where local's rollerblade, bike, play volleyball and hang out. It's also a great spot to surf. BREAKWATER is the main surf spot in Venice, set right in the middle of the Boardwalk, just steps away from the famous Venice signs. Waves are mellow, ideal for beginners or those looking for an easy ride. If you're looking for something a bit wilder, head for Topanga Beach, where swells can reach 10 feet.
Malibu
Surfrider Beach, off Pacific Coast Highway (PCH) in Malibu, is an iconic surfing spot, where many surfing films of the 1950s, '60s, and '70s were filmed. It's a great spot for all levels, even beginners. Make sure and check out the historic wooden pier, east of the beach, for picnicking, fishing, bird-watching, and relaxing.
Other Great Surf Spots:
Leo Carrillo
County Line
Zuma Beach
El Porto
Shopping
Third Street Promenade
Make a day of it! Fuel up with a light lunch and hit the ground running at downtown Santa Monica's Third Street Promenade. The three open-air, car-free blocks showcase over 80 retailers, many of whom invented laid-back LA style! It's a festive spot, with street performers, restaurants, movie theaters, and more.
Venice Beach Boardwalk
An eclectic and entertaining spot, the Boardwalk features skateboarders and Skate Park, buskers and artists, medical marijuana dispensaries and vintage clothing boutiques. From poster shops to high-end shops showcasing indie designers, there is nothing boring about Venice Beach.
Rodeo Dr. Beverly Hills
Rodeo is probably the most famous shopping neighborhood in the world, featuring high-end designer boutiques, sample sales and trunk shows, from Jimmy Choo and Anne Fontaine to Cartier, Gucci and Hermes, you can shop the day away.
Also Check Out:
Abbot Kinney
Malibu Country Mart