Activities
Best Places to Take Photos in Los Angeles
From palm tree-lined beaches, theme parks to plenty of shopping centers, Los Angeles is the perfect spot for a family vacation or a getaway trip with friends. There is something for everyone to do in this bustling city.
With famous landmarks like the Santa Monica Pier, Venice Beach, Melrose Avenue, Hollywood Blvd, and more, there are plenty of Instagrammable locations in the City of Angels.
Here are the top 5 places to take photos in Los Angeles, California, with photos captured by Flytographer!
1. Santa Monica Pier & Beach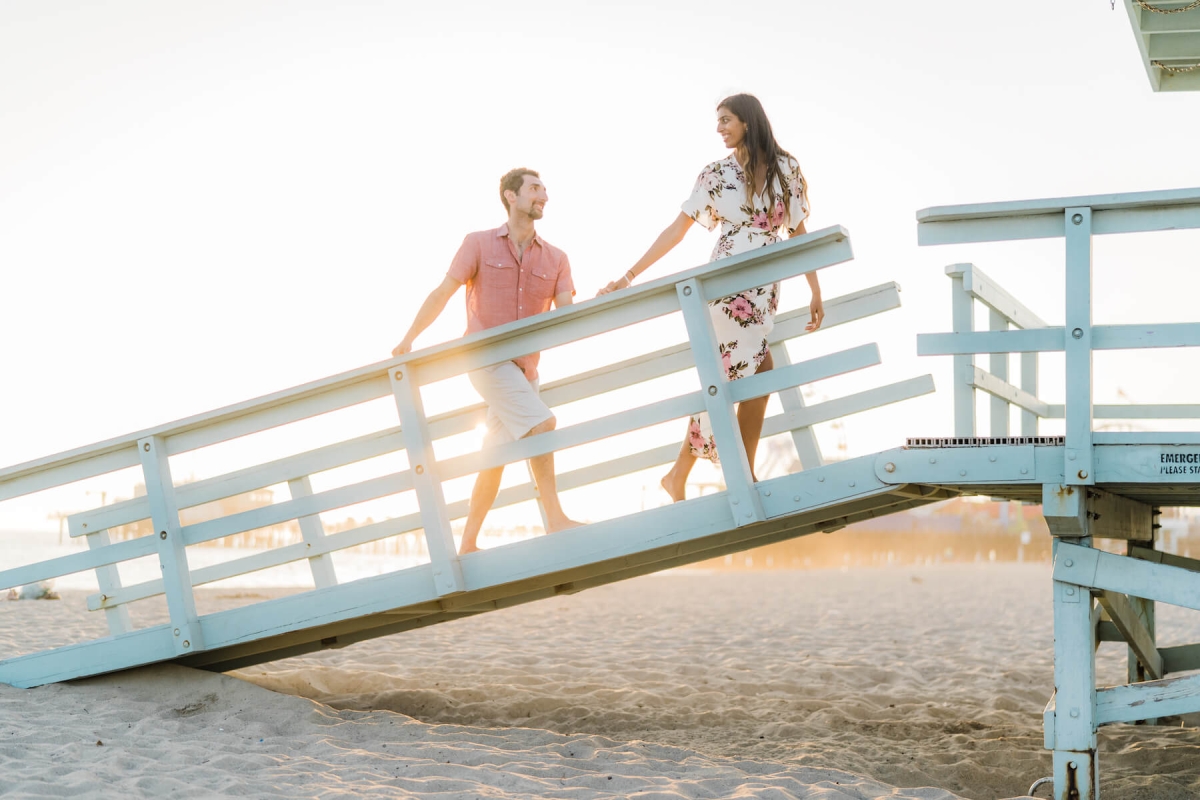 A quick 25-minute drive from LA is Santa Monica Beach: a stunning location with an endless number of Instagram-worthy backdrops. From its bright lifeguard stations, fairground on the pier, and sunny beach, you'll enjoy a full and fun day here.
Whether you're strolling along the sandy beach, posing on a ride at the Santa Monica Pier, or smiling with the city lights behind you, this is an ideal photoshoot location.
If you want some photos at this popular spot, get up early and bring your coffee to go because Santa Monica Beach and its parking lot get crowded fast!
2. Griffith Observatory Park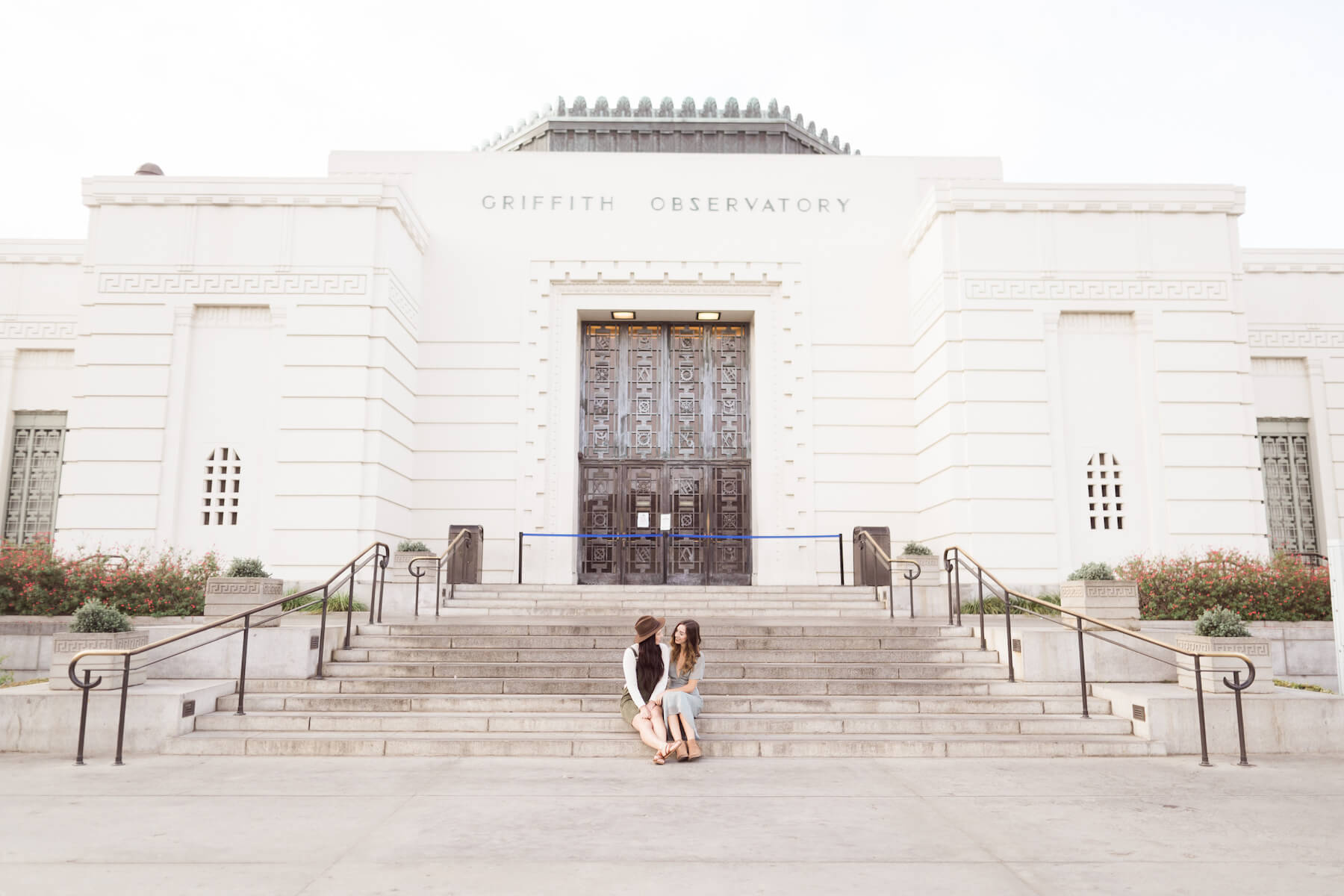 As one of North America's top urban parks, Griffith Park offers various backdrops, making it the perfect setting for some pics.
Capture the urban lights of the LA skyline and the gorgeous architecture of Griffith Observatory, or check out the abundance of nearby attractions the park has.
Explore the Bronson Caves, take a seat at the Greek Theater, or pretend you're holding up the Hollywood sign. It's almost impossible to get bored at Griffith Park!
3. Venice Beach Boardwalk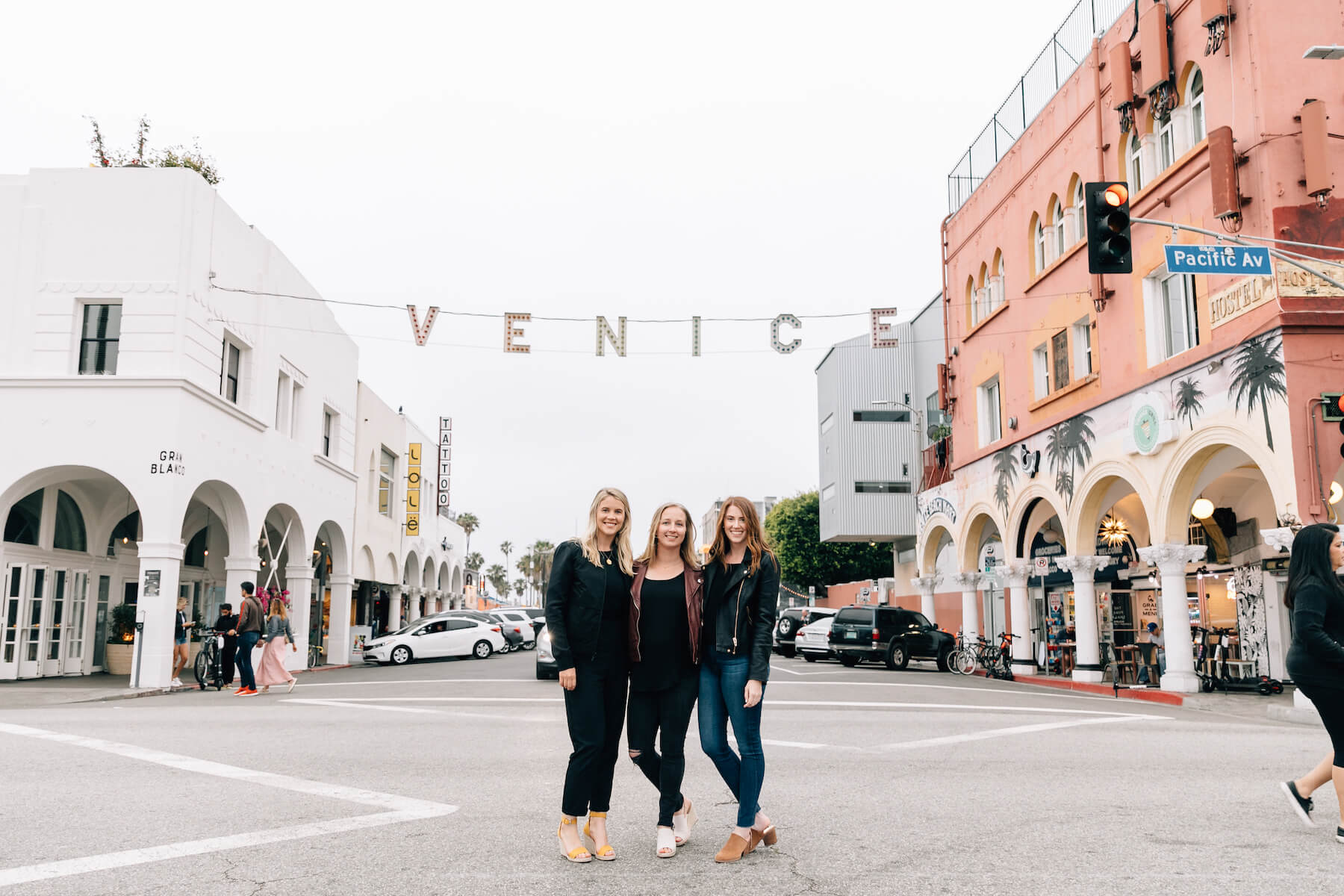 This busy boardwalk, lined with shops, art, and palm trees, is another one of the most Instagrammable areas in LA and is a must-visit for any tourist.
Here are some photo locations to check out at Venice Beach: the boardwalk, the Venice Beach shoreline, and the skatepark. Pose by yourself or with your friends and family — either way, the photos will be great!
If you want to take a step back from the chaos, check out the Venice Canals. You'll feel like you're floating in Italy rather than California.
4. Arts District in Downtown LA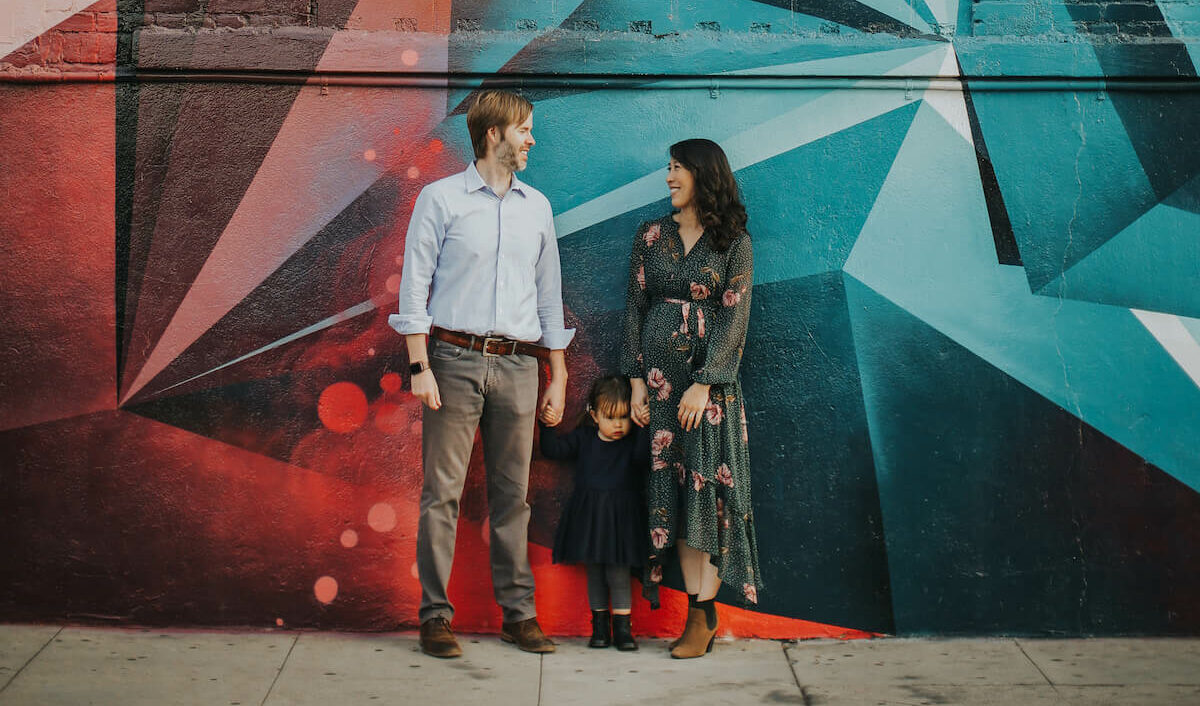 The Arts District is one of Downtown Los Angeles' most beloved neighbourhoods, and for a good reason! This neighbourhood is full of impressive and colourful street art created by LA artists. Whether you're an artist or not, this place is a must-visit.
Like the Pink Wall, this neighbourhood is one of the most Instagrammable places in Los Angeles. It's a hotspot for all the famous Instagrammers, so if you've seen photos of these buildings before, we're not surprised! They're all over Instagram.
While you're down here, check out at the Walt Disney Concert Hall ? located on South Grand Ave. This is an exciting piece of architecture in Downtown LA designed by Frank Gehry that is meant to look like a copper ship when you squint your eyes. How cool is that?
5. Malibu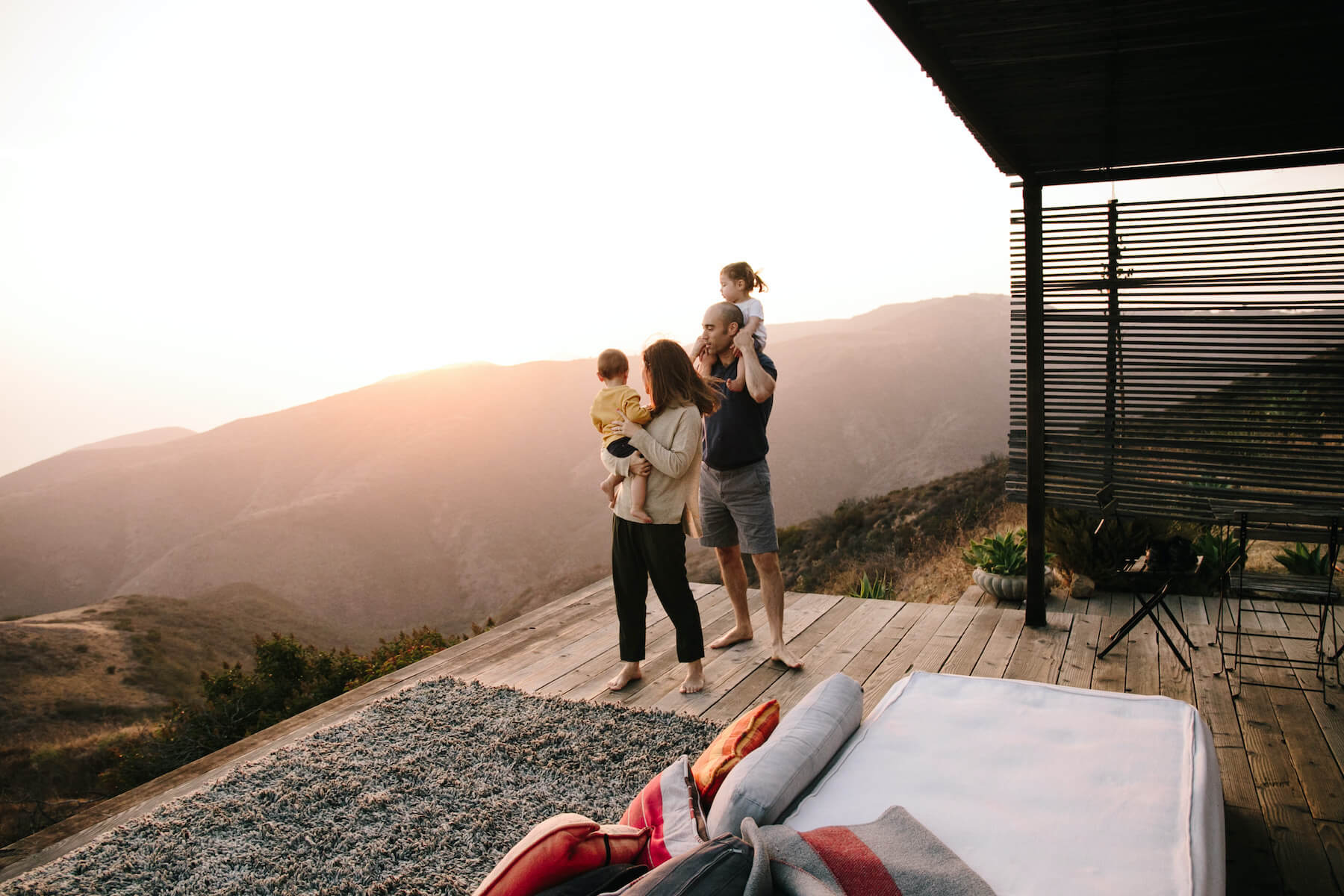 One hour away from Los Angeles sits Malibu, known for its superb sandy shores and ideal surfing conditions. Malibu is anyone's dream Pacific Coast vacation town.
The best beaches to check out while you're here are El Matador Beach, Zuma Beach, and Leo Carrillo State Beach. These beaches are also fantastic sites to have a photoshoot!
While Malibu is home to beautiful beaches, it also holds some gorgeous vineyards. Enjoy a wine tasting with Malibu Wine Safaris or Rosenthal, the Malibu Estate Vineyard, for not only great wine but great views. You'll want to take a few photos here because vineyards always provide the finest setting for an Instagram shoot.
So, make sure to capture the sweet memories you create here with your partner or with your friends.
Capture Memories in Los Angeles, California
This Southern California city has a lot to offer. From beaches to nightlife, LA really has it all. Choose your top location from this list and book one of our amazing Flytographers to help capture all the memories you'll make!
Author byline: This is a guest blog post written by Flytographer. Flytographer connects travellers with a local professional photographer for fun, hassle-free photoshoots in San Diego and 380+ destinations around the world.