History
Georgina Jones: The Art Of Living
No doubt, strong women are a force to be reckoned with. From Mary Shelley, 18th-century advocate of "free love" and author of Frankenstein (the first horror novel), to Virginia Woolf, feminist writer and 19-century social reformer, women labeled as "eccentrics" have always stood out, as much for their fierce spirit and unique character as for the way they have worn it: as a badge of honor.
Unapologetically free-thinking women drive change in society, and the formidable Georgina Francis Sullivan Jones, the inspiration for Georgina's–our intimate new Agave Lounge, Salon and Gardened Ocean Terrace opening 2022–is no exception. Georgina's at the Fairmont Miramar will also be home to Spectacle, a program of cultural evenings that bring together artists from all walks of life for cocktails and conversation in the community.
In 1875, Georgina Jones fell in love with the wild beauty of the Pacific Coast. She and her husband built Miramar ("View of the Sea"), a mansion on the site of the Fairmont Miramar Hotel & Bungalows, where she hosted a rambunctious, intellectual crowd, including Mark Twain and Susan B. Anthony.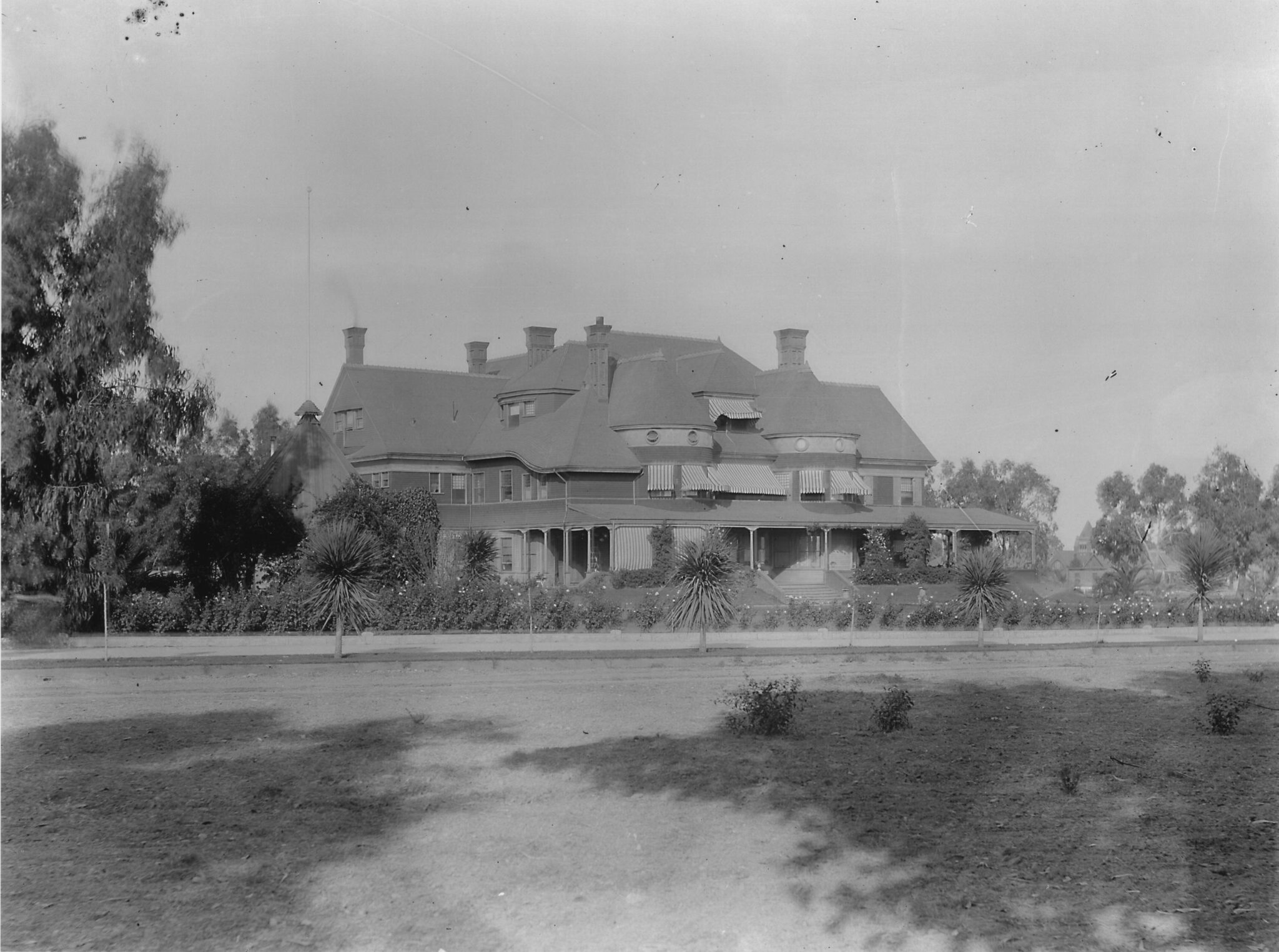 Raised in France, Georgina was a style icon who loved to dress up–and she created plenty of opportunities for herself and her friends to do just that. Her lavish parties and literary soirees were legendary. In fact, they put Santa Monica on the map. It's no surprise that friends called her Bonnie, which described her sunny nature to a T. Georgina, a sophisticated world traveler and social magnet, was a born entertainer, music-lover and adventurous host who attracted musicians, artists, athletes, politicians and intellectuals. Georgina had a special gift, among many: her immense personal charm enabled her to coax vast sums of money from her wealthy friends in order to fund philanthropic causes close to her heart.
She had a secret sauce: Georgina would throw arts and culture luminaries together, set the stage with music and dancing, then sit back and see how it all played out. But everything wasn't fun and games with Georgina. She had a serious side. Georgina had a green thumb for growing things, a natural gift for healing and a passionate respect for nature. Well before it was trendy, she was what we would now call a wellness warrior and environmental steward.
A gifted herbalist, botanist, gardener and student of plant medicine, friends would find her with her fingers thick in the dirt, planting herbs and fruit trees in her garden or dispensing herbal tonics and elixirs from her kitchen or the Potting Shed, which has carried through at Miramar to this day! The landmark Moreton Bay Fig Tree that towers over the Fairmont Miramar was planted by Georgina and is a reminder of the powerful life force that she was.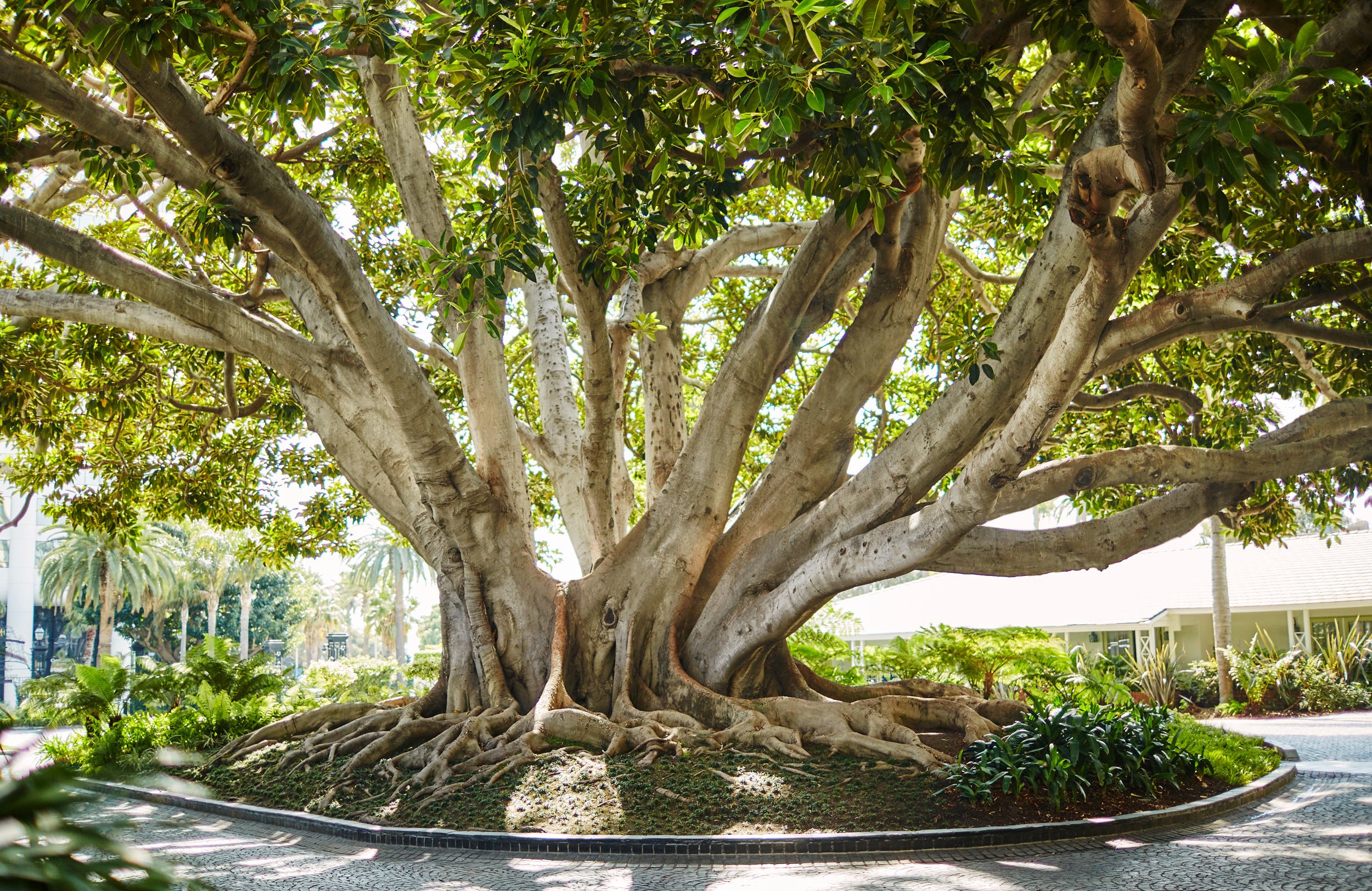 The original Georgina raised three daughters, all avant garde and extremely accomplished. Georgina Jr., and her sister Alice, both studied voice in Paris. Alice married Frederick MacMonies, a Beaux Arts sculptor whose work resides in the Smithsonian collection. Another sister, Marion Jones (Farquhar), was the first non-British woman to compete at Wimbledon, where she reached the quarter-finals, and also competed in the 1900 Summer Olympics. After Marion's marriage ended in divorce, she moved to Greenwich Village, where she lived a Boho life as a violinist and voice teacher. Georgina Jr. studied Hindu philosophy at the Vedanta Society, and was a close follower of Swami Paramanada. Influenced by Eastern teachings, she later wrote a play, The Light of Asia, which was turned into a show choreographed by modern dance pioneer Ruth St. Denis.
We like to think Georgina would have felt right at home spanning the centuries, with other eccentric, pioneering women: at a poetry reading with Mary Shelley and her lover, Percy Bysshe Shelley, on the Italian coast; planting medicinal herbs or stoking scandal with the Bloomsbury group in their beautiful English gardens, or organizing a 21st-century literary soiree right here at Spectacle.