The Miramar has been a magnet for accomplished artists, glamorous film stars and literary luminaries ever since we opened our doors over 100 years ago. That was when Georgina Frances Sullivan Jones, a gifted botanist and bon vivant, fell in love with the Pacific Coast in Santa Monica and built the original Miramar Mansion with her husband. Georgina's lavish parties were legendary, and attracted a sophisticated arts and culture crowd, including Mark Twain and Susan B. Anthony.
In an effort to keep the artistic spark of Georgina Frances Sullivan Jones alive, we have recently introduced a new Reception Gallery to The Miramar!
Miramar Reception Gallery
The original artworks were made by local California artists such as Laina Miller, Khufu Najee, Jakia Monique and Ally Hilfiger, whose modern mixed media works inspire a sense of place, evoking nature and the ocean nearby. Over 25 paintings, prints and sketches create a flow, along with harmony and balance, in a place where guests can linger as they arrive for a visit or prepare to head home.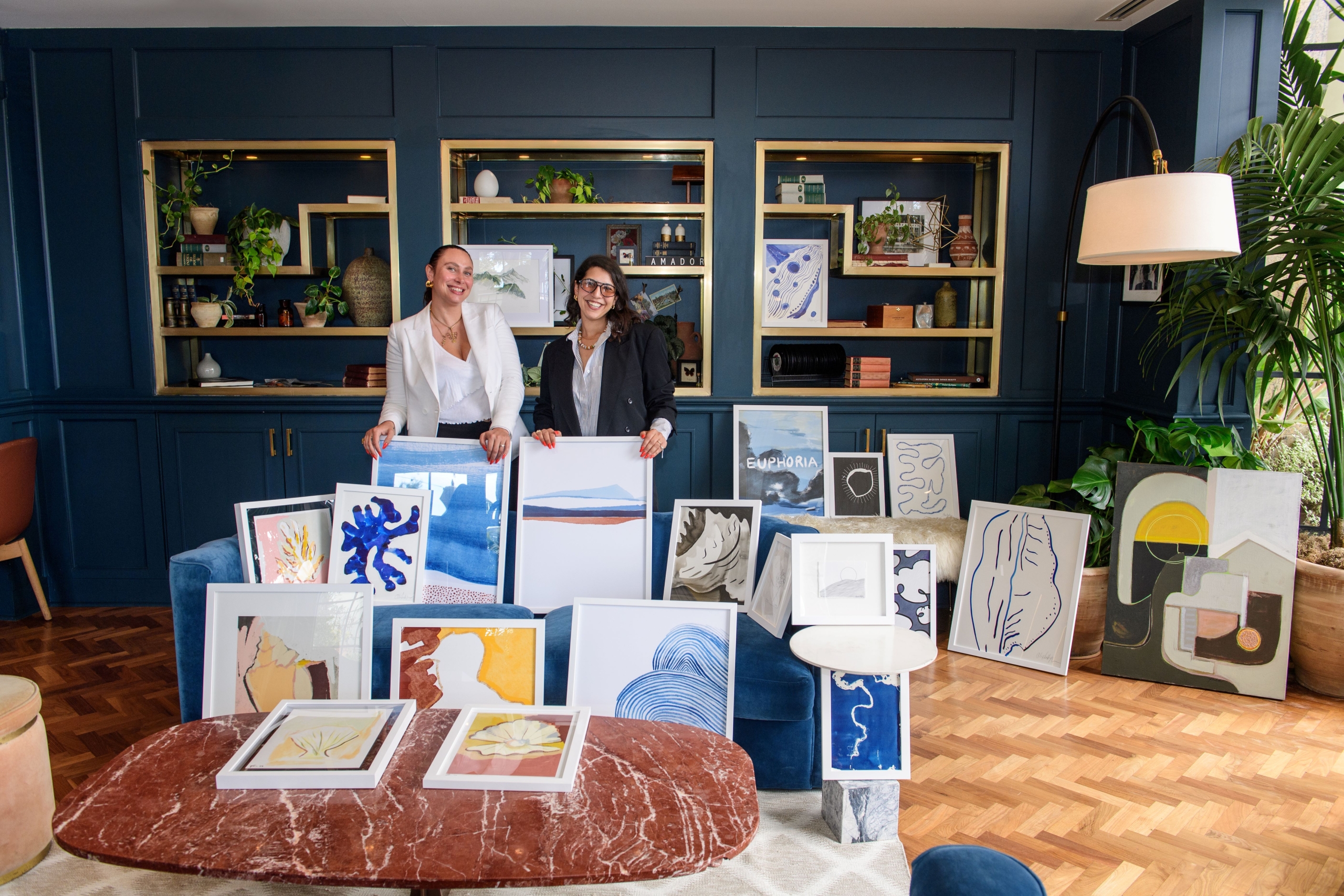 Our Miramar Reception Gallery, adjacent to the Library, was curated by Avigail Collins and Annabel Crooke of the L.A.-based art consultancy An Old Family Friend, in collaboration with the Fairmont Miramar Creative Team.