Lifestyle
Celebrate Safely At The Fairmont Miramar
Although it may feel like everything came to a halt this year, time continued its march forward and, with it, life's most important milestones. After putting so much on hold the previous months, it's time to celebrate those moments – safely, but also with style. While adjusting to the "new normal," here at the Fairmont Miramar we've gotten creative in order to provide you with the most comprehensive, comfortable, and safe settings to continue to celebrate life's milestones.
All spring and summer we've kept a close eye on Los Angeles County's guidelines regarding the current pandemic, adjusting our practices and gathering spaces accordingly. Putting the health and wellbeing of our guests and staff above all else, we've implemented safety measures that exceed the highest CDC standards, including following Accor's ALL Stay Well Guidelines and rethinking the way we host your celebrations and private reservations.
Throughout this process, we've also kept front-of-mind our other commitment to you: curating the ultimate luxury experience tailored to your desires and expectations.
Whether you're looking to book your next business conversation or simply craving a fine-dining experience, we've taken care of all the details to guarantee your safety and satisfaction.
Miramar Moments: Intimate Wedding Services and Fine-Dining Experiences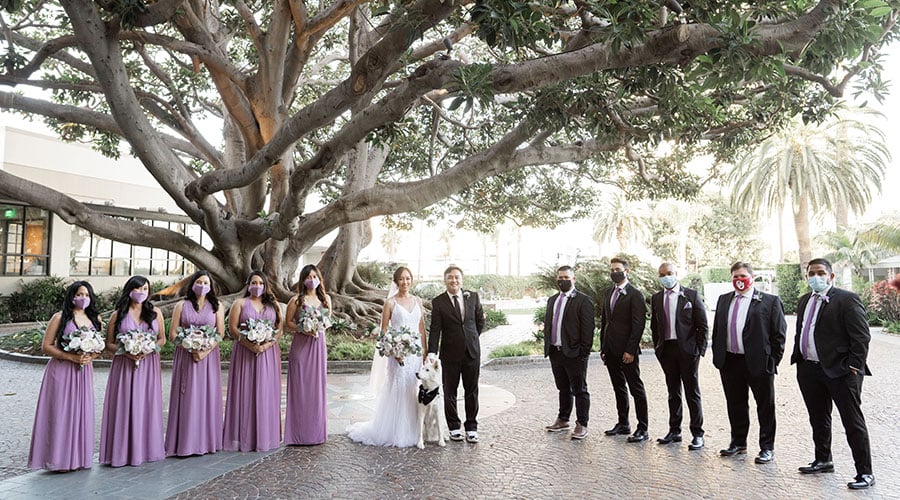 A person's wedding day should be the most joyous day of their life, and one of the biggest factors to achieving the perfect day is the setting. Our spacious five-acre property overlooking the Pacific Ocean is home to three idyllic locations for private ceremonies, each tailored for social distancing without compromising ambiance.
On Sunset Terrace, Ocean Avenue and California Street provide a one-of-a-kind city-chic backdrop for you to say your "I do's" in front of your closest friends and family members. Meanwhile, in the Miramar Gardens, manicured lawns, lush greenery, and towering palm trees set a scenic stage for your wedding. And, for a truly spectacular setting, look no further than our 100-plus-year-old Moreton Bay fig tree a Santa Monica historical monument and the second-largest of its kind in all of California, standing at 80 feet tall. Your guests will be awed by the surrounding ferns, flowers, and palms, and you'll never forget exchanging vows beneath the tree's majestic canopy.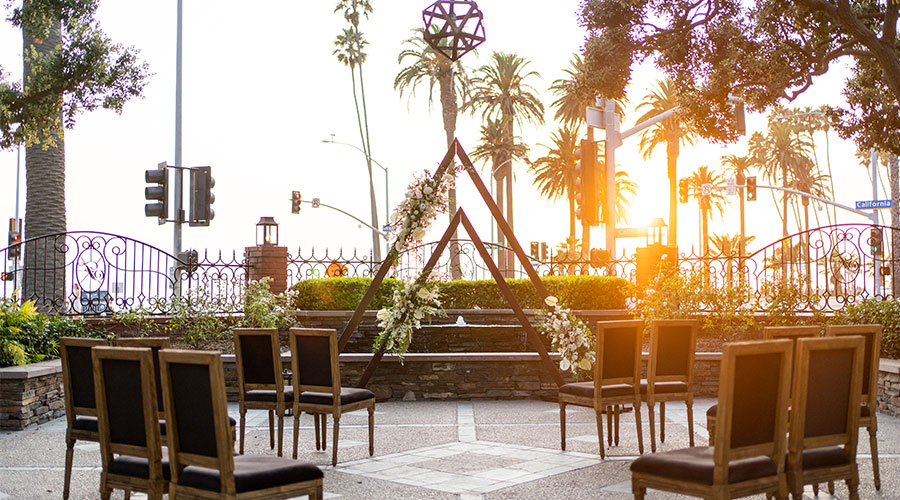 Because your safety is of the utmost importance to us, each ceremony package at the Fairmont Miramar includes PPE kits for guests, complete with a face covering and sanitizing wipe; a sanitation station; and a bottled water station. Additionally, all guests and vendors are given a contactless thermal screening prior to entering the property.
Before and after your ceremony, join your guests at one of our four fine-dining locations. From an intimate gathering on the Upper Pool Deck to dinner al fresco in the Miramar Garden, all dining experiences receive white-glove service and a curated, three-course culinary experience crafted by FIG Restaurant's executive chef Jason Prendergast.
Meet with Confidence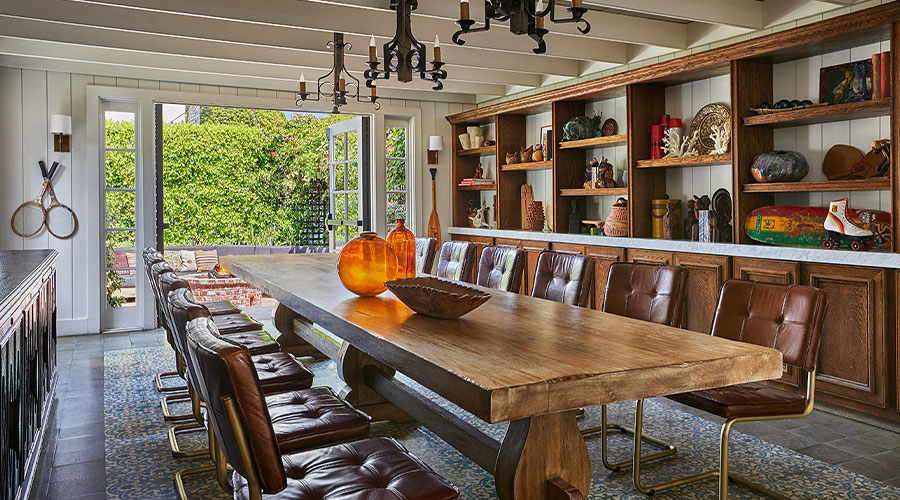 "Business as usual" looks a bit different today than it did back in March, but that doesn't mean that important conversations have to be relegated to fuzzy Zoom meetings and conference calls. Here at the Fairmont Miramar, we have four unique venues specially arranged for physically distanced, safe meetings.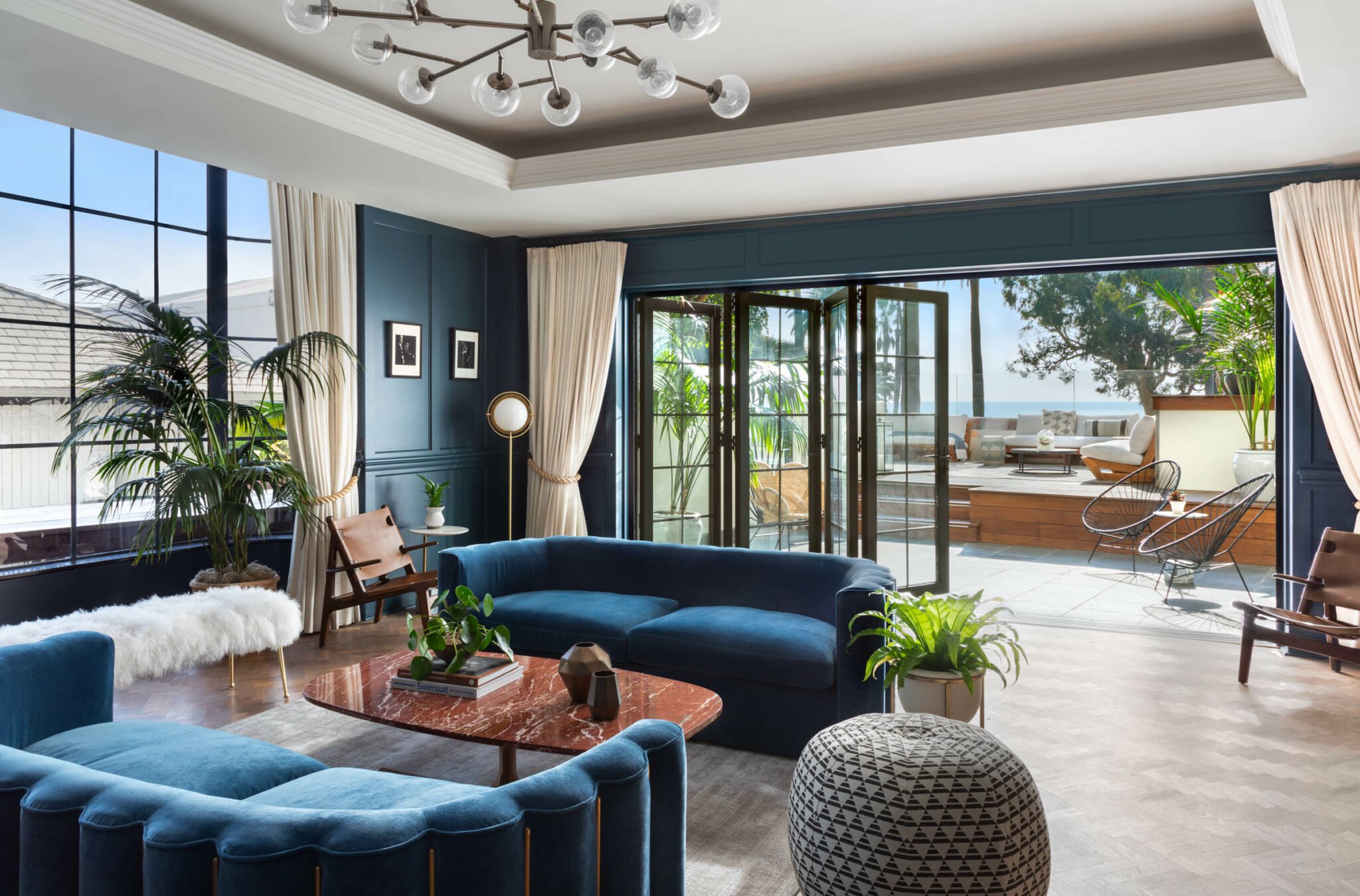 Our largest venue, The Library & Ocean Terrace, holds up to 15 people in its midcentury-modern setting, complete with plush couches, abundant natural light, accordion doors that can be opened to let in fresh air, and an outdoor patio with views of the Pacific and our celebrated Moreton Bay fig tree.
The Fountain Room and Stateroom & East Garden provide more traditional meeting settings. Each space boasts a handsome conference table while offering its own ambiance: executive boardroom-meets-SoCal beach house in Stateroom & East Garden, and airy California simplicity in the Fountain Room.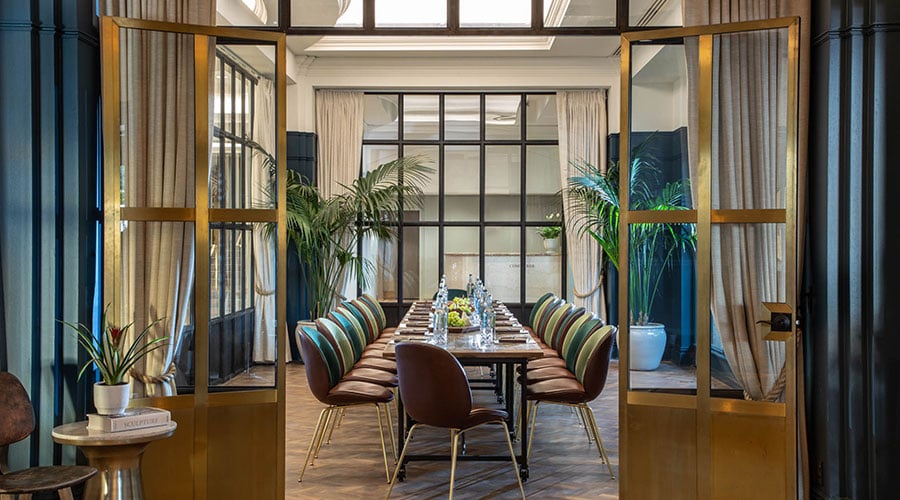 For something more low-key and cozy, try The Potting Shed. Filled with hanging plants and embracing its name with the warm character of an idyllic English countryside cottage, the space holds up to eight people and is ideal for more intimate conversations.
Full-day rentals (8 am–5 pm) are available for all four locations, as is the Executive Meeting Package, which includes morning and afternoon coffee service, a plated lunch, water, a sanitation station, and the PSAV audio-visual services package (including an LCD TV with HDMI connection, Wi-Fi, and a flipchart).
Give Thanks With Us at FIG Restaurant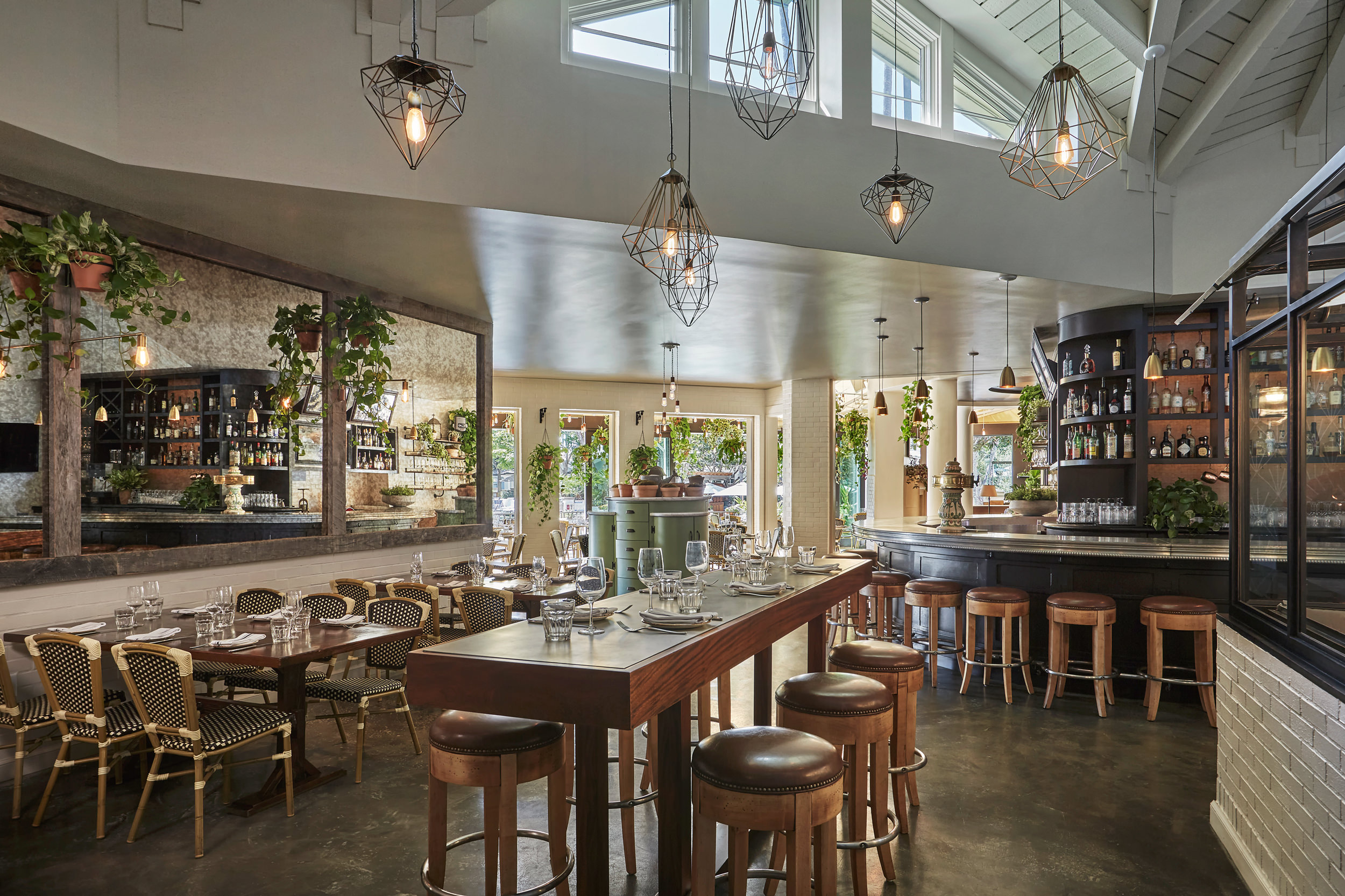 Let us take the stress out of planning a meal to satisfy everyone's Turkey Day cravings, and join us for a prix fixe, festive holiday dinner at FIG Restaurant.
Two menus will be available this Thanksgiving season: one with the traditional turkey and gravy and other carnivorous and dairy-filled delights, as well as a vegan menu — just as tasty, but free of all animal products. Each menu is chock full of locally sourced, seasonal ingredients carefully prepared by Chef Jason Prendergast, and available for $85 per person (non-vegan menu) and $65 per person (vegan menu), plus 20% gratuity.