Lifestyle
A Blissfully Safe, Contactless Travel Experience: The Bungalows At The Fairmont Miramar
Stepping into one of the serene private bungalows at the Fairmont Miramar, most guests are met with a combination of sheer bliss and, unexpectedly, a hint of internal conflict to come. As you soak in its spacious, light-filled living spaces, luxuriously appointed bathrooms, and soothing SoCal-inspired décor, there's an instant sense that this place is going to be very challenging to leave behind (despite all of the nearby LA adventures).
But this is exactly the magic of a stay at one these 1930s bungalows, artfully reimagined by Los Angeles interior designer Michael Berman. While enticing area attractions including Santa Monica State Beach are just a short walk away, the residentially inspired bungalows offer a rare escape where retreating back to your accommodations is equally as thrilling as heading out on the town.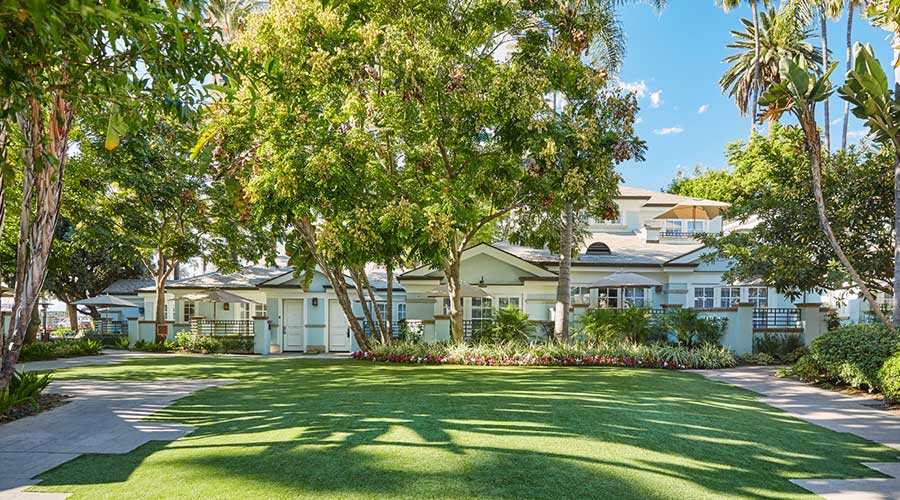 It's also an ideal (and safe) getaway for the current times. Here at the Fairmont Miramar, we know that the past several months have been challenging for so many of us, and we could all use a worry-free getaway. And unlike traditional hotel experiences, the bungalows are a truly minimal-contact travel option.
They feature a private entrance from the famed Ocean Avenue, so there's no need to pass through the main hotel lobby or any interior hallways. Guests can walk straight into the lush, palm tree-dotted gardens, where they'll find the 32 freestanding bungalows scattered throughout the grounds — in fact, it's the only place to find private bungalows on the west side.
From there, how much (or how little) time you choose to spend outside your bungalow is up to you. But we wouldn't blame you for wanting to hole up in your very own slice of SoCal paradise for a good part of your trip.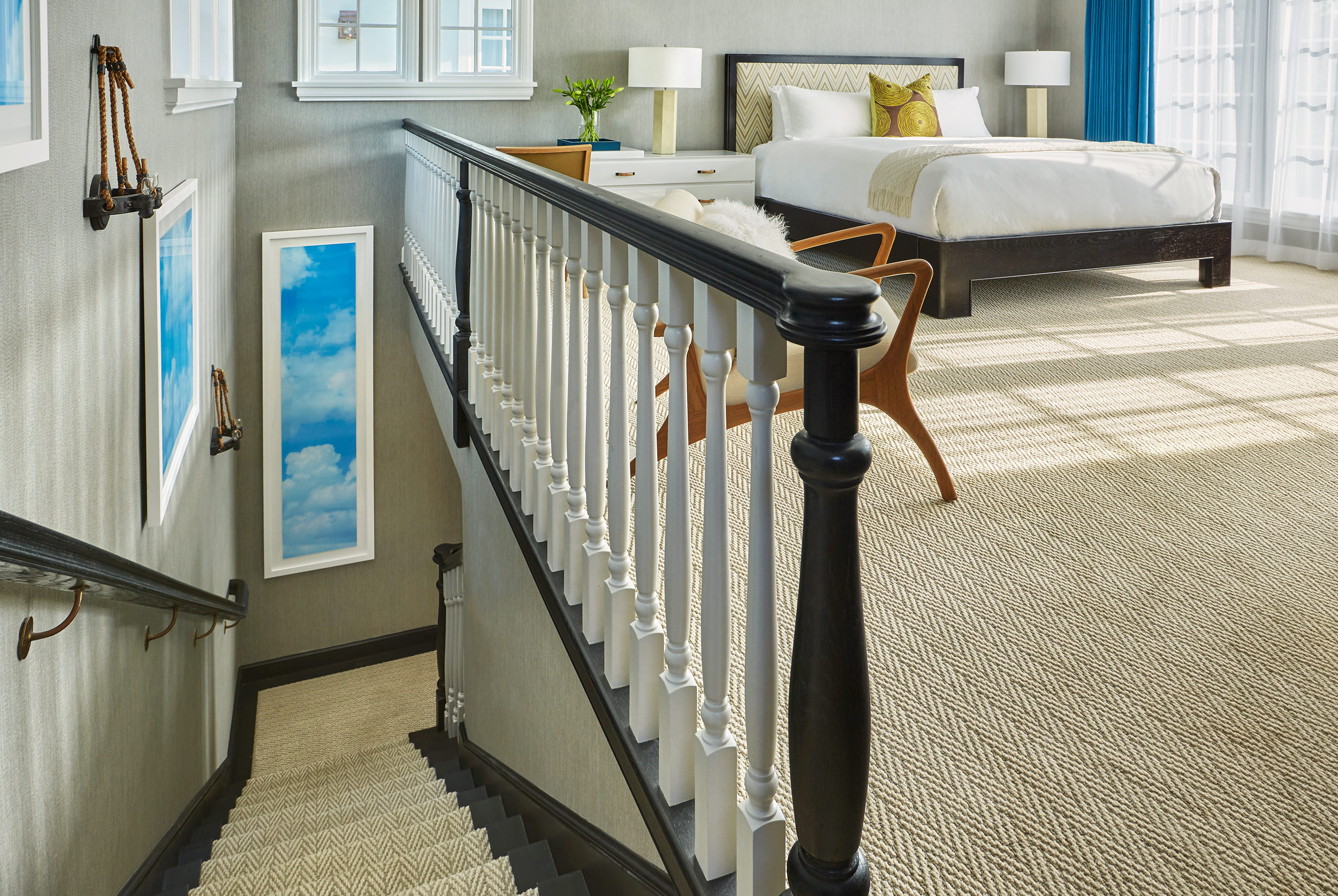 The Fairmont Miramar offers Signature Bungalows, Bungalow Suites, Bi-Level Bungalows, and our (most) exclusive Bungalow One. And while they share many characteristics, part of the bungalows' charm is that each one is unique in its own way. At their core is a modern, sophisticated-meets-SoCal surf design, inviting guests to unwind amid a peaceful color palette of cool blues and grays, organic materials reminiscent of the beach, custom lighting, and locally inspired vintage artwork.
Nearly all of the bungalows feature private, fully furnished patios — the perfect place to spend a morning with a cup of freshly brewed java from Dogtown Coffee in hand. (In fact, bi-level bungalows offer not one, but two private patios.) Most bungalows also feature a soaking tub, best enjoyed in the company of a glass of California wine — we recommend ordering a bottle of Flora Springs' 2009 Trilogy, a balanced Bordeaux-style red blend with notes of cherries, blackberries, cassis and cedar. And if you're a pinot noir enthusiast, opt for a bright, summery bottle of Hirsch Vineyards' Bohan-Dillon.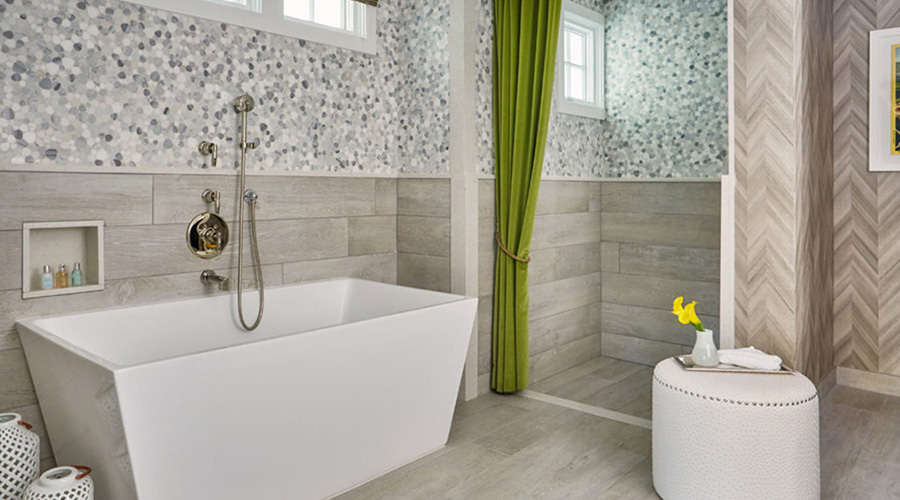 Additional bungalow amenities include work desks, lounge-worthy couches, and plush bathrobes (that you may just end up living in during your stay).
And then there's Bungalow One. While all of our bungalows offer a coastal retreat like no other, Bungalow One is the largest of the collection — and the most exclusive. It features three bedrooms, three and ¾ bathrooms, a luxurious LACAVA tub in a wet room, four Samsung Smart TVs, switchable privacy glass in the master bathroom, art collections curated by Joanna Burke of Joanna Burke Art Consultants, and Michael Berman custom-designed furniture throughout.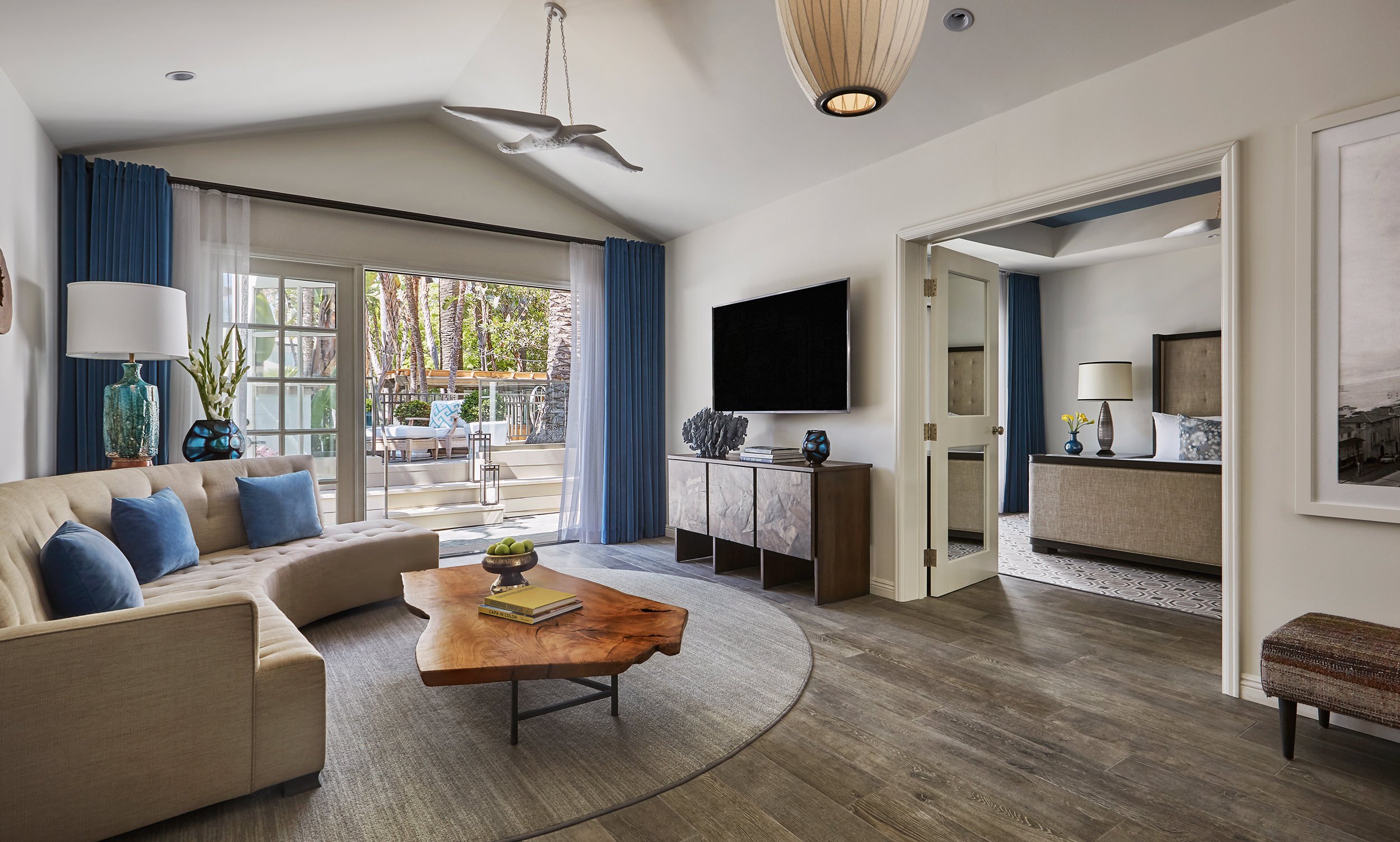 Needless to say, all of this might be enough to convince you that you may never leave your bungalow — after all, you can bring your pup with you, indulge in farm-to-table in-room dining from our signature restaurant Fig, and simply unwind with an on-demand movie or a good book.
But if you are looking to venture out during your stay, the crystal waters of the Fairmont Miramar's pool are just steps away (where chairs will be positioned a socially distant six feet apart), and there are plenty of other outdoor experiences at your fingertips. The Fairmont Miramar offers beach bikes and has close access to paths along the beach, scenic drives down the Pacific Coast Highway, and a wide range of hikes leading to panoramic Los Angeles views.
It truly is a choose-your-own-adventure experience — even if that adventure is simply enjoying the quiet joy of your private bungalow.