Lifestyle
Where To See Art In Santa Monica
Hardcore art lovers visiting Los Angeles will likely have world-renowned museums such as the Getty, Broad, and LACMA on their lists during their stay in the city. But if you're looking for a low-key day of art-gazing without straying far from the Fairmont Miramar, plenty of local artists showcase stunning works of all kinds right here in Santa Monica, too. Many galleries and studios also offer ever-changing opening and closing receptions, talks, and more throughout the year, nearly always free of charge.
If a side of culture sounds like the perfect complement to your coastal getaway, here are five art hotspots to hit up while you're here.
Bergamot Station Arts Center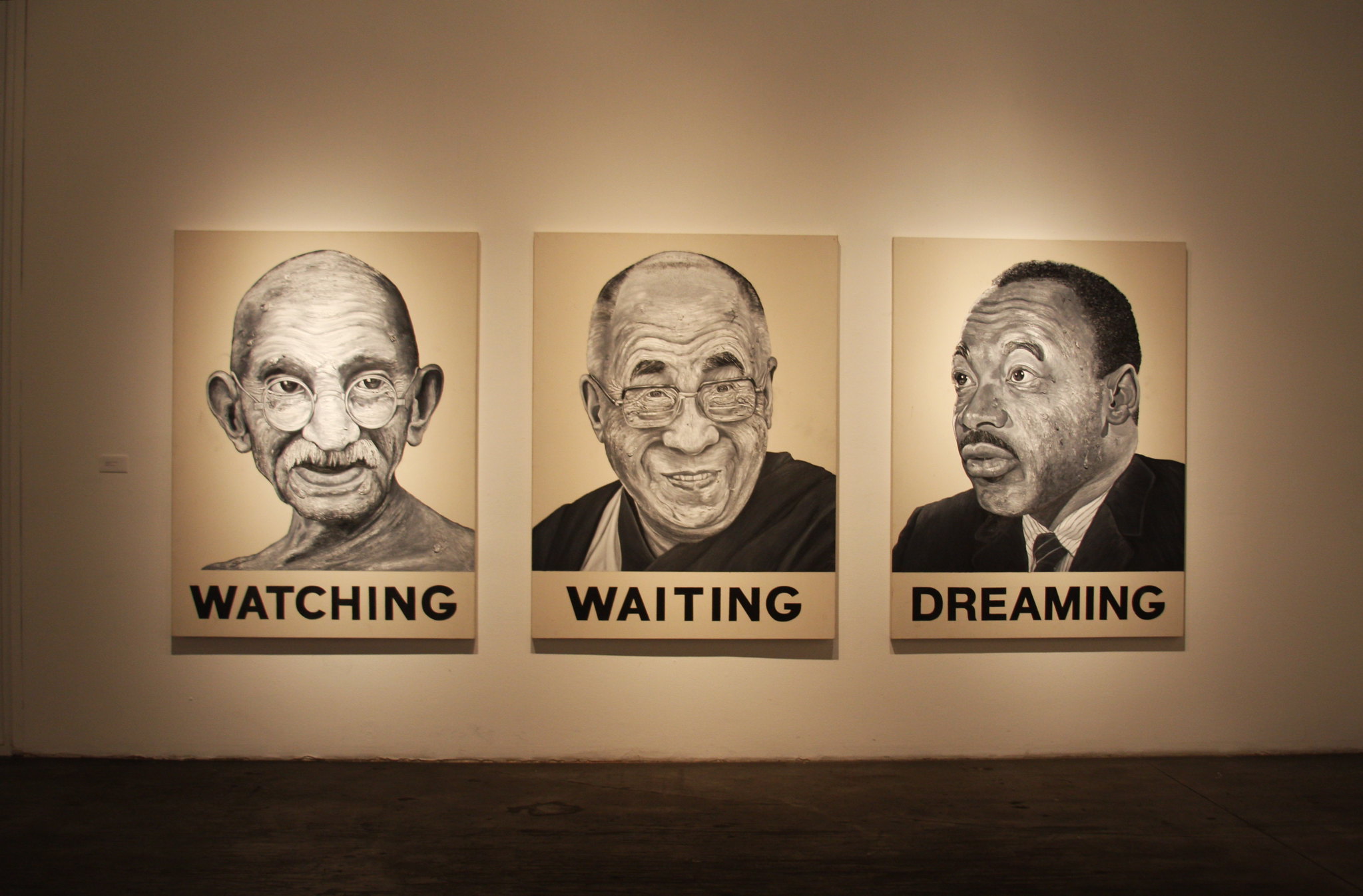 Photo: Lisa Beagles via Flickr / CC BY
Once a railroad station, the five-acre campus now serves as a creative arts complex with more than 20 fine art galleries showcasing a variety of creative works from permanent and rotating artists. For fine-art photography and photo-based art, check out dnj Gallery, owned by acclaimed LA photographer Pamela Schoenberg. Meanwhile, Hillary Gruenberg — who creates vibrant works using collage, watercolor, pencil, and acrylic — will be featured at the Lois Lambert Gallery from January 11 until March 6. Don't miss New York, New York! through March 14, an exhibit at the Peter Fetterman Gallery displaying black-and-white modern and vintage photographs, each of which captures a special slice of the Big Apple by a mix of photographers.
18th Street Arts Center
View this post on Instagram
The largest artist residency program in Southern California isn't just about creating art that looks good, but also that does good, serving as a think tank for a community of artists from around the world. Said artists share their works with the goal of creating dialogue and fostering positive social change. The Main Gallery is open to the public on weekdays, and special exhibitions take place at the center's Airport Campus (just up the street at Santa Monica Municipal Airport) — most shows begin and end with a reception and a conversation with the artists. To mark Women's History Month in March, look for Las Hijas de los Días. 7 Female Views from the Margins, showing from January 27 to April 3.
Annenberg Community Beach House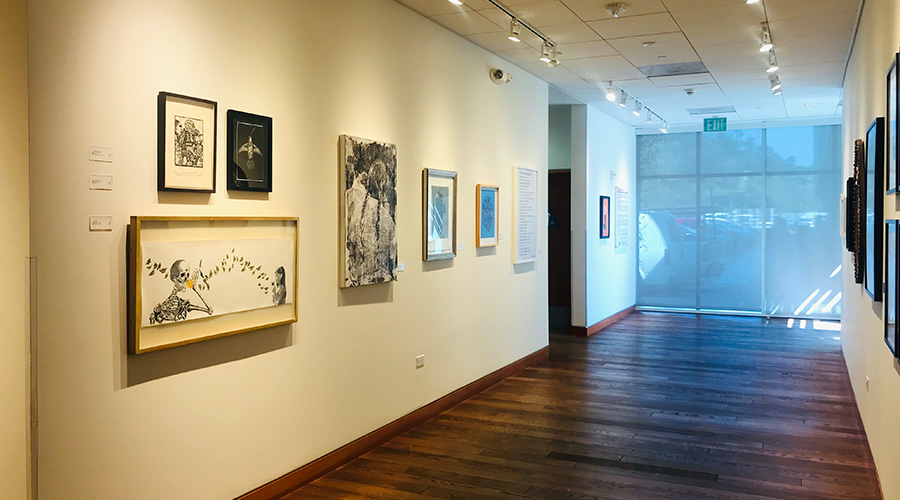 With its pool, ocean-view seating areas, volleyball courts, and kids' splash pad, this historic beachfront venue pairs fun in the sun with culture. Annenberg Community Beach House is home to an artists-in-residence program comprised of writers, performers, musicians, and visual artists, and through its gallery program, it hosts three exhibits a year to present the works of established and up-and-coming area artists. Debuting soon, the poignant Outside Looking In: An Exhibition of Artists Facing Homelessness (January 16-April 27) will be co-curated by a formerly homeless photographer and graphic designer, showcasing works by young artists who are currently part of the Healing Arts Program at Venice nonprofit Safe Place for Youth.
Santa Monica College's Barrett Art Gallery
View this post on Instagram
This small but mighty gallery within the SMC Performing Arts Center offers complimentary exhibits, opening receptions, and gallery talks and lectures centered around its rotating art installations. Many exhibits also showcase student works, including the annual SMC Student Photography Exhibit that runs each spring. Keep an eye out for upcoming shows in 2020.
Street Art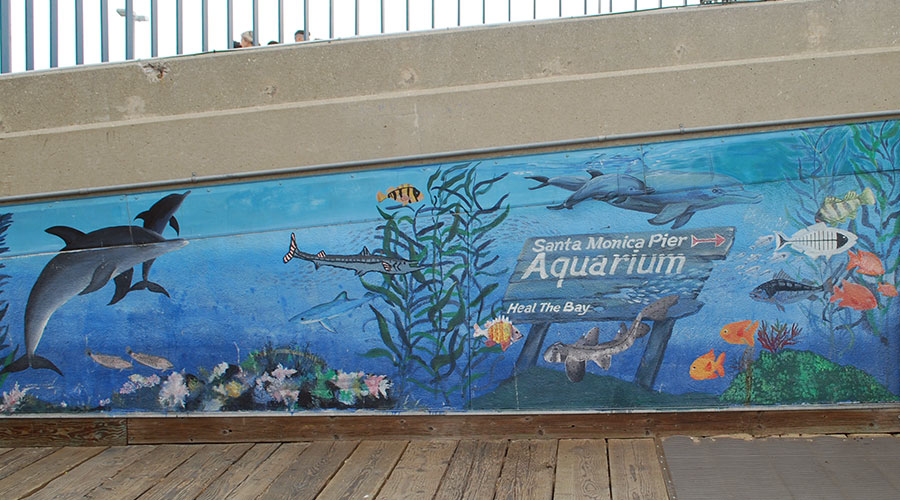 Outdoor art is all around us here in temperate Santa Monica, from graffiti to intricate wall murals to towering portraits that stretch several stories towards the sky. For a sampling of street art nearby, head to the Heal the Bay Aquarium just below the Santa Monica Pier, where late muralist David Legaspi completed an under-the-sea-style whimsical work on the side of the structure to mark Earth Day 2007. On Wilshire between 6th and 7th Streets, the artist known as Bumblebeelovesyou dreamt up his Beach Day mural of a boy with beach toys and ocean-reflecting binoculars in hand to capture the excitement of spending a day on the sand. And you don't have to leave the property find one of the world's best-known former bodybuilders —Governator Arnold Schwarzenegger — flexing his famous muscles while presiding over the pool right here at the Fairmont Miramar, where he's also a frequent visitor. The black-and-white mural was done by artist Jonas Never, who's created prominent works of art all over the Westside.