Lifestyle
The Love Story That Sparked Vilebrequin's Swimwear Revolution
Amid the sands and surf of Santa Monica Beach, visitors don't have to look far to spot a pair of iconic Vilebrequin swim shorts — especially at the nearby Fairmont Miramar, where the Vilebrequin boutique welcomes shoppers with its signature ocean ambiance and storied background.
Here, stacks of colorfully patterned, meticulously crafted men's swim trunks are reminders of how the brand has shaped beachgoer style around the world over the past five decades — and how they were first influenced by the swimsuits in this very area. It was in Southern California that automobile journalist Fred Prysquel noticed that surfers wore swimsuit designs that protected their legs from their boards, leading not only to a swimwear empire, but also to a grand romance.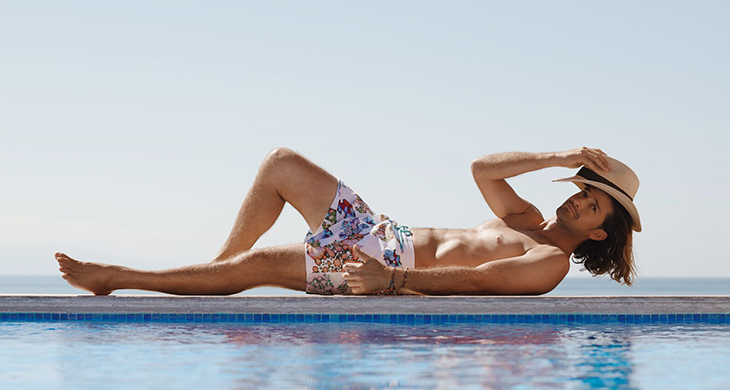 "[Vilebrequin] started not as a business at all, but as a love story," CEO Roland Herlory explains from the living room of one of the Fairmont Miramar's beach house-inspired bungalows. Sporting one of Vilebrequin's signature Turtles Stars-patterned shirts (unbuttoned at the top, naturally), Herlory carries with him the unique sense of place that Vilebrequin itself is associated with. He helms the international company from St. Barth, embodying the brand's essence in every way: fun, luxurious, and symbolic of the good life that can be found on the beach.
This joie de vivre was exactly what awaited Prysquel when he arrived in St. Tropez in the 1960s. After covering Formula One racing throughout the world, he fell in love with a woman from the area and moved there to pursue a romance, just as the destination's stock was rising. "St. Tropez in the '70s was the center of a new world," says Herlory. "They invented an art of living at the beach: freely, joyfully, and with humor and lightness." Brigitte Bardot was an area icon, and its glamour was just beginning to reach its peak.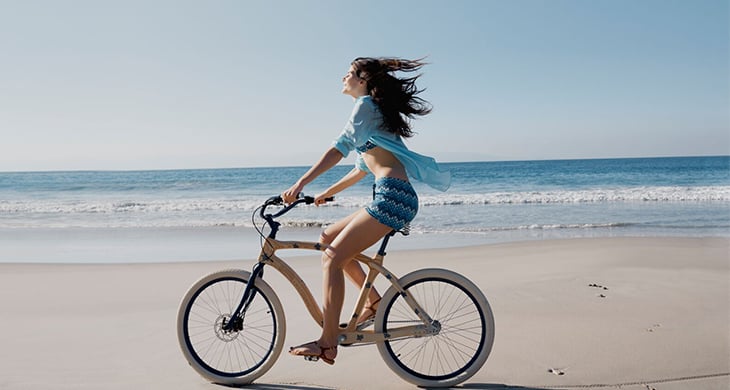 At that time, the prevailing swimwear style was briefs (or Speedos, as they've become known), which Prysquel wasn't quite comfortable with — as an alternative, he recalled the longer swim shorts that he saw surfers wearing in California, and decided to make a pair for himself.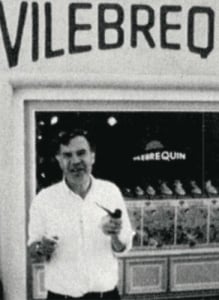 "But what happened on the side was that people said, 'oh, I love your shorts. Where did you buy them?' And he said, 'I did it myself,'" says Herlory. With enough requests (and the help of some friends with stitching machines), Prysquel started to make swim shorts for others with colorful fabrics he'd brought back from Africa (and of course, these vibrant patterns and hues are a cornerstone of the brand to this day). Coincidentally, the woman he was in love with owned a store, where they decided to sell the swimsuits.
The final piece of the equation was choosing a name. Inspired by his love of cars, "he called it Vilebrequin, because it means crankshaft in [French], which is a central part of the engine," says Herlory. The woman's store also featured a spiral staircase that resembled the part from afar. "It was the worst marketing word you can imagine — nobody knows how to pronounce [it]," laughs Herlory. "But he didn't think about making an international business."
Of course, this business endured, and so did his romance. "[It was all] just to spend a whole day at the beach feeling comfortable to seduce this lady," says Herlory. "But he did, and he married her, they had kids, they spent their whole life together."
Prysquel still lives on St. Tropez, and Herlory travels to the town to have lunch with him each summer to honor Vilebrequin's origins, and how far it's come since. Prysquel himself kept the company for 10 years, but even as it has evolved, "he was the inspiration, the DNA of the brand. It comes from him," says Herlory.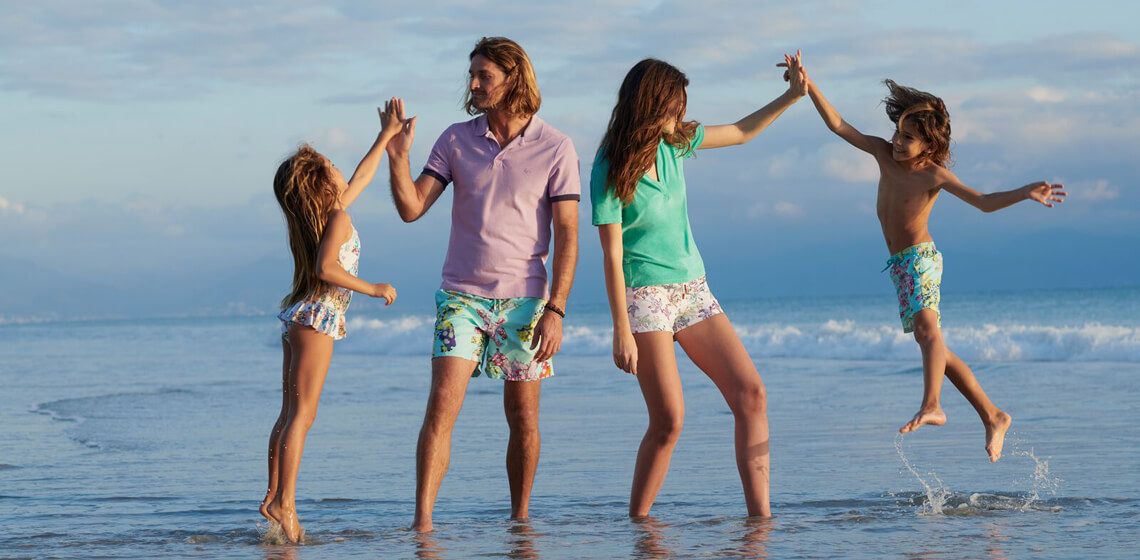 Over the years, Vilebrequin's chic style and colorful patterns have been woven into the very fabric of beach culture — an unexpected outcome of a love story in St. Tropez.
Photos courtesy of Vilebrequin