Lifestyle
Pride at the Miramar
In case there is anyone out there who doesn't already know, June is LGBTQ Pride Month. It's a time to celebrate gay pride and honor the 1969 Stonewall Uprising in Manhattan, a watershed moment for what was then known as the Gay Liberation Movement. Stonewall shifted the dynamic and was the beginning of greater acceptance for the LGBTQ community.
Today, the month of June is a time to celebrate the positive impact that lesbian, gay, bisexual and transgender folks have had on, well, just about everything! Here is a lineup of special events and imbibements that we are featuring for Pride Month:
All Month
In honor of Pride, we've created our own astoundingly delicious special LOVE Cocktail, which you can enjoy at the Fairmont Miramar in FIG, the Lobby Lounge and at the pool, or even whip up at home (recipe below). Raise a glass to Pride!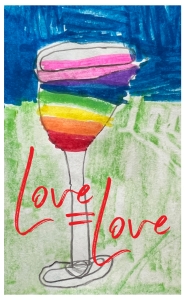 Pride Cocktail: The Love Cocktail
Ingredients:
— Cucumber slice
— .5 mint leaves
— .5 oz simple
— .5 oz melonade
— .75 oz lemon
— 1.5 Mezcal
At The Bungalow
The Bungalow will be serving up the Ginger Rogers Beach Bubbles Cocktail for Pride. The iconic Ginger Rogers was the frequent dance partner of Fred Astaire–and vice versa! Of Rogers, it was famously said: "Ginger Rogers can do anything Fred Astaire can, except backwards and in high heels!"
The Ginger is a mix of Summer Water Rose, soda, St. Germaine and fresh summer strawberries garnished with a Pride edible gummy flag. For the entire month of June, 50 percent of proceeds from The Ginger will go to The LGBT Center Los Angeles in West Hollywood and Summer Water will match whatever we raise at The Bungalow!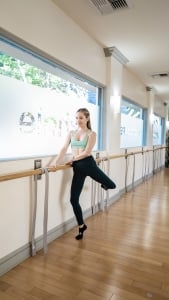 Monday, June 20th
Join us at Exhale for a unique pride-themed 50-minute Barre class taught by Alexandra Shepherd-Cruz from 5:15 to 6:05 pm. The playlist will rev you up and–we will be gifting! Each guest attending will receive a free pair of Pride Barre socks, which are not only really cute and colorful, they come in handy!
Pricing: minimum of $10 for Exhale members, $20 for hotel guests, $40 for drop ins and any additional donations are welcome! To sign up please give us a call at 310-319-3193 or email at [email protected]