Lifestyle
Every Dog Has Its Day
This spring, two of the biggest travel trends are these: people traveling in groups with extended family and friends, or those traveling solo. The two could not be more different, but they do have this in common: no matter how they go, travelers want to take their fur babies with them.
Fairmont Miramar Hotel & Bungalows has long been pet-friendly, and we have always gone out of our way to create an environment that is warm and hospitable to dogs and cats. Pets are welcome in every guest room and suite, including our 31 bungalow hideaways. Not only that, they get their own swag: all-natural cat or dog treats, a food and water bowl, a luxurious bed to use during the stay and a collapsible travel bowl plus pet-waste bags.
After all, we consider our fur babies extended family–and why would you want to leave a family member behind?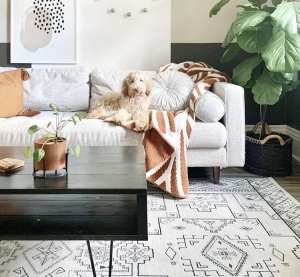 This year, to go a step further, we've created a partnership with Wags & Walks, a Los Angeles- and Nashville-based 501c3 dog rescue that is, according to spokesperson Chloe Esperiquette, "a community of dog lovers working to promote shelter dogs as the best dogs in the world through advocacy of its unique family-friendly humane education, volunteer, and adoption programs."
Of course, the Miramar wants to support that work, which is why, when you and your pet stay with us, 10 percent of our pet fee will be donated to Wags & Walks.
Wags & Walks, a no-kill dog rescue, has saved over 8000 dogs since its inception, and is dedicated to rescuing family-friendly dogs of all breeds, ages, and sizes in an effort to decrease euthanasia in crowded shelters. What sets Wags & Walks apart is, the level of care that goes into selecting family-friendly dogs and placing them in good homes, where there they can thrive.
"We provide each dog that comes into our program with plenty of love, shelter, medical care and any behaviorally necessary training," says Esperiquette. And, on the flip side, they don't select adopters based on where or how they live. "We know that, like amazing dogs, loving families come in all shapes and sizes," Esperiquette continues. On average, a dog is with Wags & Walks for approximately two to three weeks before finding a forever home.
In true Hollywood style, the nonprofit is affiliated with a list of caring corporations and engaged celebrity supporters, including Kate Hudson, Kerry Washington, Gisele Bundchen, Sir Patrick Stewart, Ariel Winter, Max Greenfield, Judy Greer, Justin Turner, Sosie Bacon, and more.