Lifestyle
6 Ways To Ease The Back-to-school Transition For Kids (and Parents) In 2020
There's no question that "back to school" looks a little different this year — or a lot different, upon reflection. Whether your kids are participating in distance learning, masking up for in-person classes, or a combination of the two, this school year has presented plenty of challenges for parents and students alike.
To help ease the transition, we've put together a few helpful resources and tips for transitioning into your usual family's typical school mode (in an atypical year). From setting up your child's "home office" to mixing up your lunch routine with nutritious delivery options, here are six tips to consider. (And when you're ready for a break? Come join us for a weekend of family beachfront fun and poolside rejuvenation here at the Fairmont Miramar. You deserve it.)
1. Establish a daily routine, whether school's in-person or not.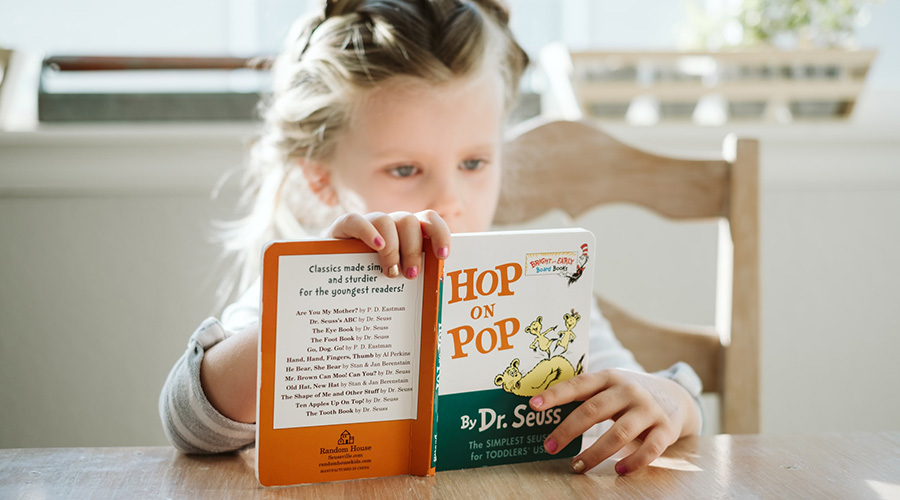 Setting a schedule for you and your kids helps create structure and set expectations for the day — something that many kids thrive with. Try to keep bedtimes and wake-up times consistent (even if there's no drive to school required), and start the day by going through the tasks you'd normally expect them to do before heading out the door. These could be having breakfast, brushing their teeth, getting dressed, and making sure they have everything they need for school.
ACS International Schools also recommends that parents get in the habit of starting and ending the school day with a series of thought-provoking questions (that also encourage kids to take some responsibility for their own learning). Questions such as "what subjects do you have today?" or "what resources do you need?" can set a productive tone for the day in the morning, while afternoon questions such as "how far did you get in your tasks?" or "how could we make tomorrow even better?" help wrap up the day.
2. Set up a designated school workspace they'll love.
Just as adults benefit from having a dedicated home office space, so do kids. Set up a space for them in a room with minimal distractions (for example, a desk in the guest room, a consistent spot at the dining room table, or even just a nook for a small table in a hallway or landing space), says education specialist Ann Koenig.
You can also have them help decorate their space so that it feels like an inviting place for them to sit for Zoom classes or after-school homework (just try to keep it free of non-school-related clutter). Wirecutter also recommends organizing supplies on a rolling cart, stocked with essential supplies as well as kids' headphones (and possibly a stress-relief tool to fiddle with, such as a Rubik's cube, adds Koenig).
3. Make time for outdoor play and physical activity.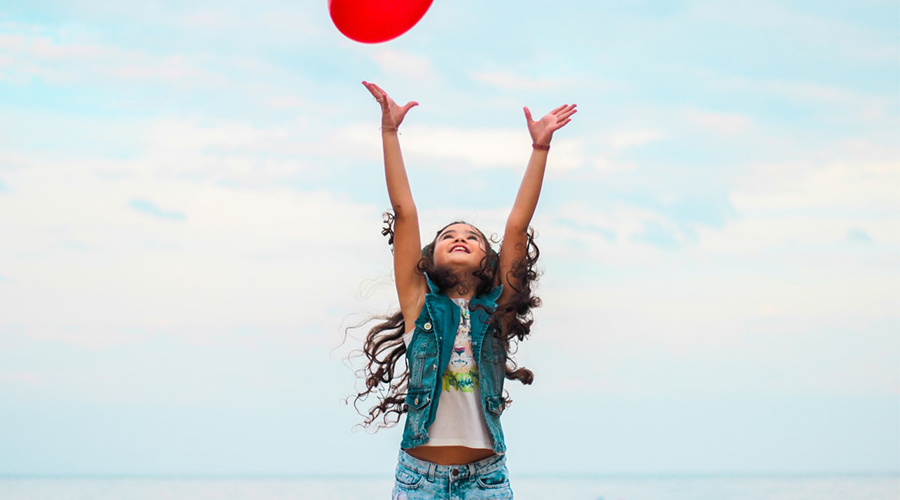 School's not only about sitting down and learning — there's also built-in time for breaks and physical activity, such as gym class and recess (which, coincidentally, also help with improving attention spans). If your child is doing school at home, recreate these experiences with online workouts designed just for kids. Cosmic Kids Yoga is a great option for younger children, while the dayglow-colored Obé Kids classes are great for elementary and middle school ages.
You can also encourage them to play outdoors and get some fresh air (particularly when they're looking a little worn or distracted and need a change of scenery). You might even consider utilizing a time management tool or timer (such as the customizable, simple Focus Keeper Pro app), which builds in short breaks to play in the yard for a few minutes or grab a snack.
4. Get back-to-school ready with a haircut and wardrobe update.
Treat the beginning of this school year like any other — time for a picture day-ready refresh. Here at the Fairmont Miramar, Lloyd's Barber Shop is offering outdoor haircuts for all ages overlooking the Pacific. We also invite you to stop into our Vilebrequin boutique to peruse kids' polos, dresses, and of course, swimwear for after-school sprinkler fun or weekends at the Fairmont Miramar. (And for parents, we also have fine jeweler Atelier by Edward Avedis on-site, if a little something sparkly would help you get through this semester.)
Make a weekend day of it early in the school year for a fun outing to mark this new chapter, complete with a stop by nearby Santa Monica beach, a special al fresco lunch at FIG Restaurant, and an ice cream cone along the beach path.
5. Order in healthy themed lunches (for a good cause).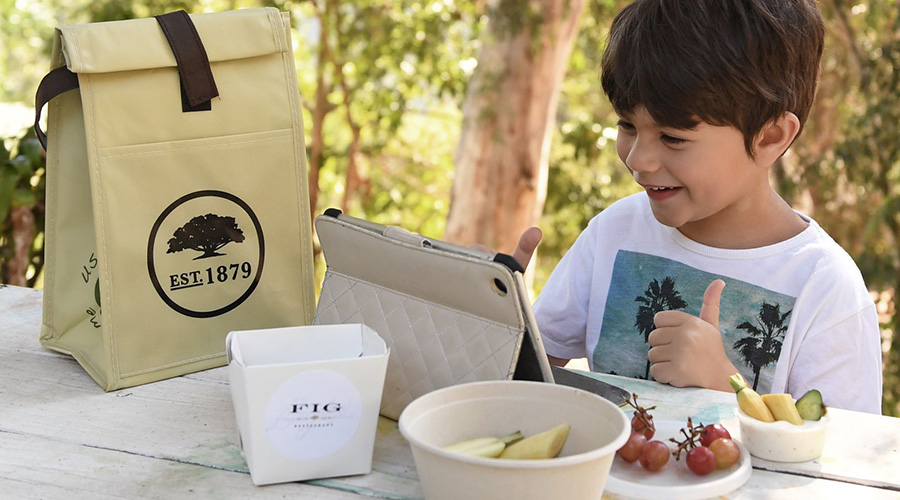 Staying fueled up with wholesome, nutritious food is key for keeping kids engaged and focused during the school day. That said, when you're juggling your own responsibilities and helping out as an at-home teacher, taking the time to cook a mid-day meal is easier said than done.
That's why our very own FIG restaurant has come up with their Home School Lunch Delivery program, to alleviate the stress of meal planning and prepping for Santa Monica families while giving back to our local community.
Each day of the week features a fun theme with several meal options: There's Meatless Monday, Taco Tuesday, Whacky Macaroni Wednesday, Throwback Thursday, and Friday We Are Cheesy, as well as several snack packages (view all menu options here). And for every meal purchased, we've partnered with the Santa Monica Boys & Girls Club to donate one meal to a family in need this school year. Learn more about this mission and order for delivery or pick-up (beginning September 8th) here.
6. Reward and acknowledge small wins — for your kids and yourself.
Whether your kids are learning at home or in a classroom, the truth is that making decisions about your child's education isn't easy. It's important to remember that all parents are just doing their best during this unconventional school year — and so are kids.
With that said, don't forget to take time to acknowledge the small wins, whether your child did a great job at staying engaged for 30 minutes in a Zoom class, or remembered to bring their mask home every day. Small rewards like stickers, after-dinner treats, or five extra minutes of screen time can be meaningful rewards for kids.
Meanwhile, for adults, we invite you to reward your efforts by dining at FIG, joining us for Cinema Night on Saturdays, or unwinding with a blissful outdoor spa treatment by Exhale. You might also treat yourself to an outdoor cocktail at the newly reopened Bungalow with a friend (now serving as a seated lounge), just for staying flexible and keeping the train moving for another week. We'll raise a glass to that.