Room Amenities
Keurig Beverage Machine

Dyson Hair Dryer

Flat Screen TV

Iron & Ironing Board

In-room Safe

Work Desk

Bedside USB Ports

Alarm Clock

Hair Dryer

Plush Bathrobes

Crib (Upon Request)

Microwave (Upon Request)

Mini-Refrigerator (Upon Request)

Nespresso Machine (Upon Request)

Tea Kettle (Upon Request)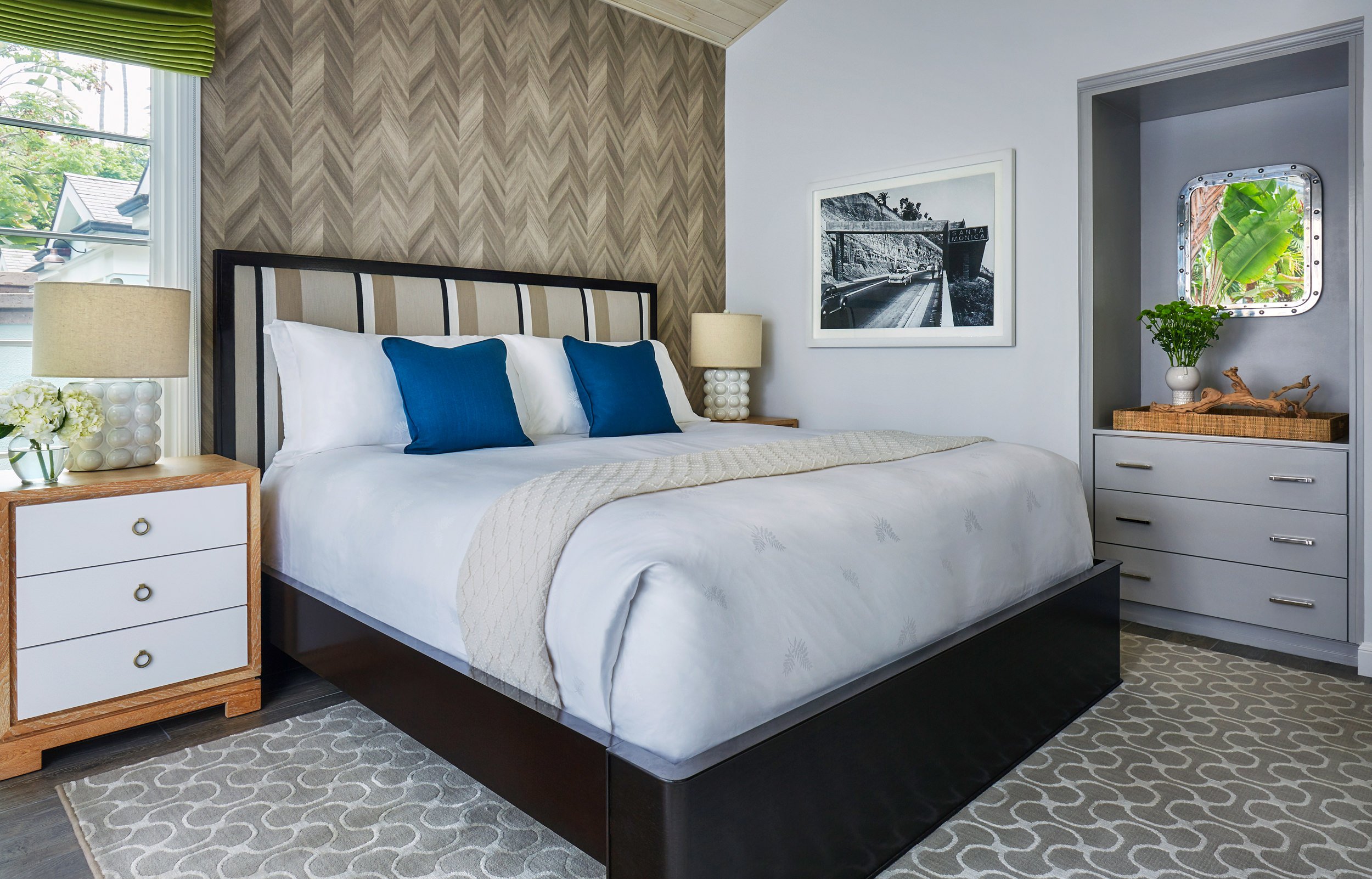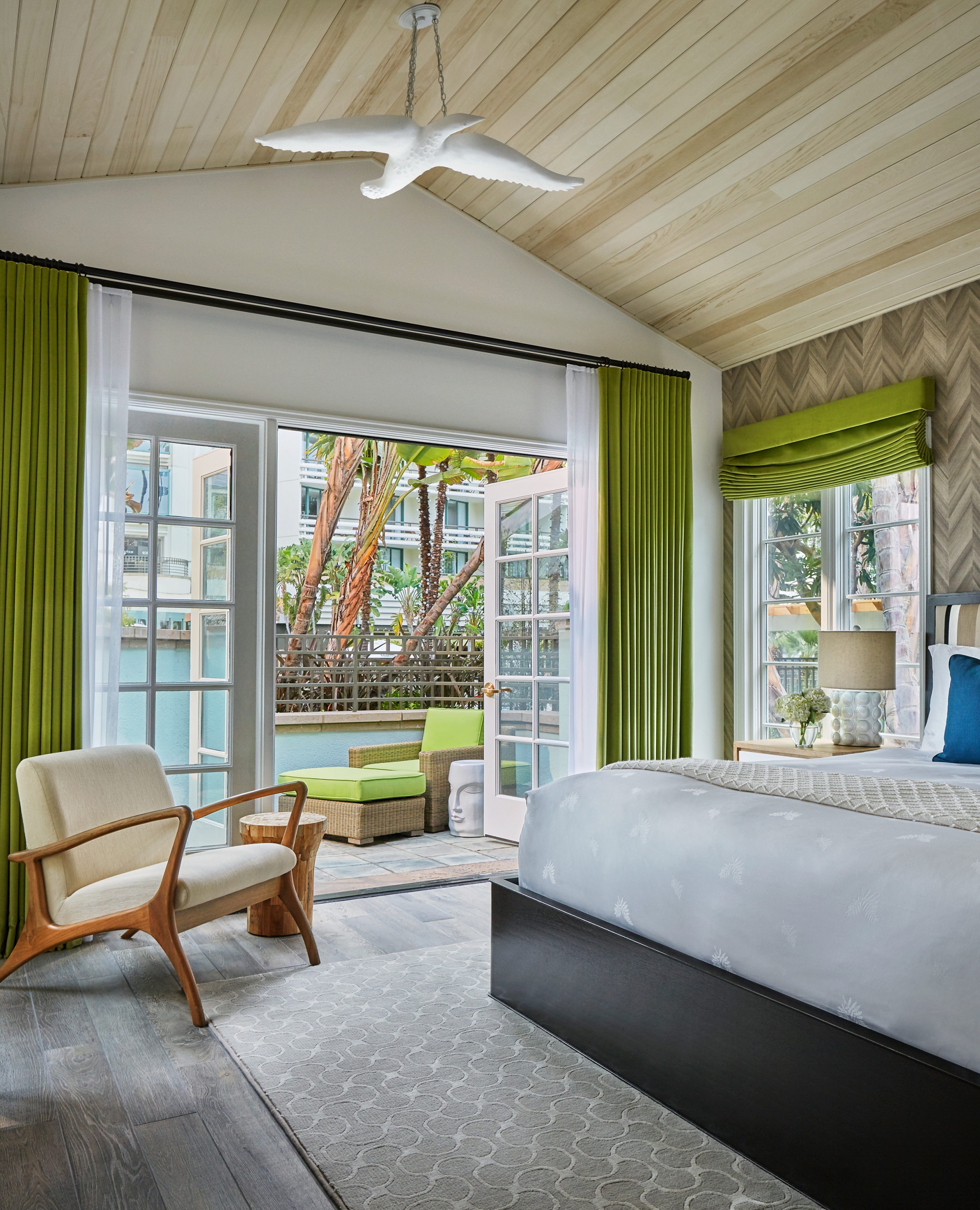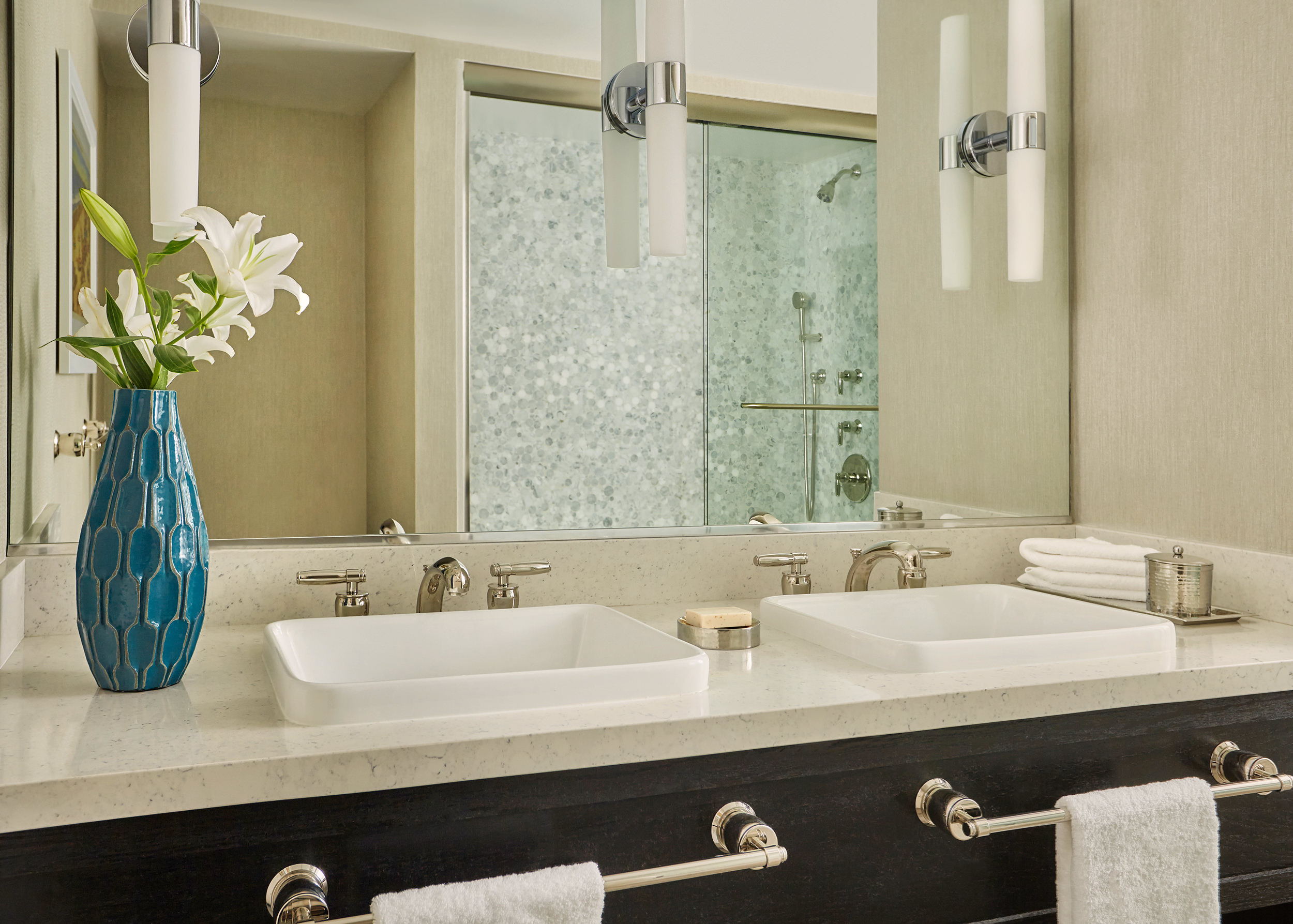 Other Accommodations You May Like
Fairmont Palisades Room
Read, work, relax and dine in these bright and airy spaces, created to harmonize with the palm trees and green garden landscapes just outside the window
1st - 6th Floors
One King or two Double beds
4 People
Palisades Suite
We've created these oversized suites with comfort in mind and plenty of room for work or leisure.
1st - 6th Floor
One King bed + a sofabed
4 People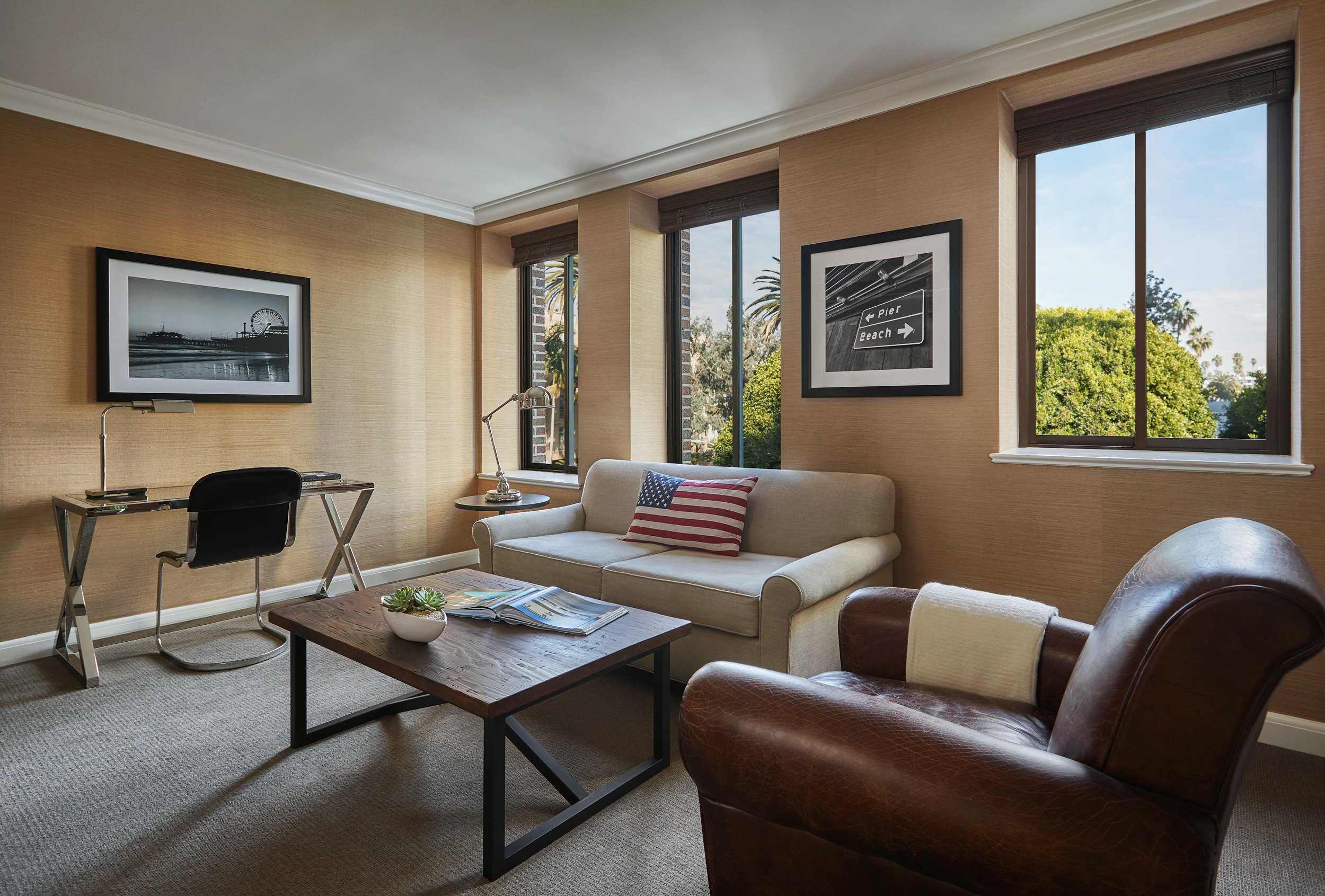 Palisades Grand Suite
Handsome earth tones, natural woods, leather, and black-and-white photographs set the mood in these suites.
1st - 5th Floors
One King bed + a sofabed, two double beds
4 People
Pool
Walking Distance: 1 minute
Poolside Kitchen
Dining outdoors with a fresh sea breeze is an elemental part of Southern California living. Lunch on a lobster cobb, poke bowl or burger with luscious fresh fruit over watermelon mojitos on the swimming pool patio. Eat from your chaise lounge or at the water-side bar. Join us for Poolside Cinema happening every weekend from Memorial Day to Labor Day.
Atelier by Edward Avedis
Surprise your sweetheart with a sparkly bauble or pick out a special watch or ring together. Sixth-generation jeweler Avedis "Avo" Guerboian displays gorgeous ready-made jewelry designs, hand-picked vintage luxury goods and top watch brands. Ask for suggestions or discuss your custom jewelry ideas with the master, too.
Walking Distance: 1 minute
The Salon
Look your best for a date night out. If time is of the essence, get a 15-minute dry-hair express blowout, conveniently located on property. Or indulge in the signature smooth blowout, about 30 minutes for most hair types. Try something trendy from the seasonal salon menu, including buns, ponies and braids for your special vacation style or best professional self at the PowerPoint podium. To book, please call: 310.625.1924
Walking Distance: 1 minute
Lloyd's Barbershop
A beloved institution, Lloyd's is an old-school barbershop that took up residence at The Miramar in 2011. Get a hot shave and traditional cut over a complimentary glass of bourbon, cognac or scotch and meet Lloyd Encarnacion, a veteran barber and affable guy, loved by locals and hotel guests alike.
Walking Distance: 4 minutes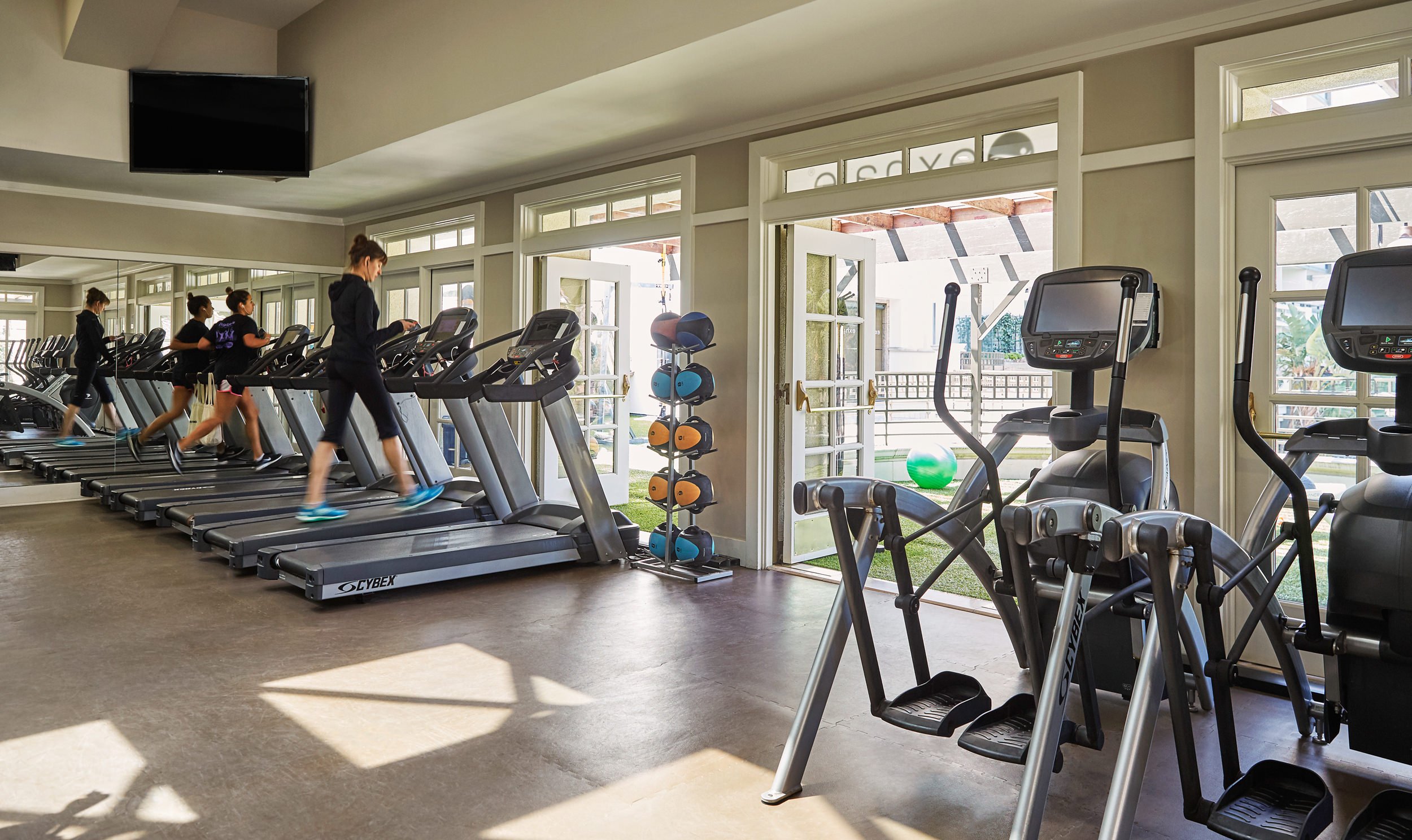 Exhale Fitness
Located on the 2nd floor of exhale® spa, the fitness center offers an array of exercise equipment to help you reach your goals. The fitness center features Cybex equipment, Peloton bikes, free weights, and weight training machines. Enjoy the relaxing ocean view from our spacious outdoor gym terrace. To arrange a personal training session contact exhale®. Available 24-hours to hotel guests. Exhale Fitness classes will resume January 3, 2022. For more information and class schedules, visit their website. Guests enjoy one complimentary Exhale Fitness class during their stay. *subject to availability and must be booked at the Exhale front desk.
Walking Distance: 1 minute
Exhale Spa
Exhale Spa offers the perfect escape for hotel guests and Los Angeles residents alike. Our fully appointed spa boasts a menu of massage, facials, and nail therapies, including outdoor treatment rooms. Relax in the zen lounge, shop the fully-stocked boutique, and get settled in the well-amenitized changing rooms.
Walking Distance: 1 minute
Vilebrequin
You've basked in the carefree Santa Monica lifestyle, now get the look. The pioneering French luxury label that spawned the father-son matching swimwear trend offers its fresh, flirty and vibrant swimwear and beachwear for men, women and children year-round. Vilebrequin's stylish boutique at The Miramar is a favorite with locals and visitors.
Walking Distance: 3 minutes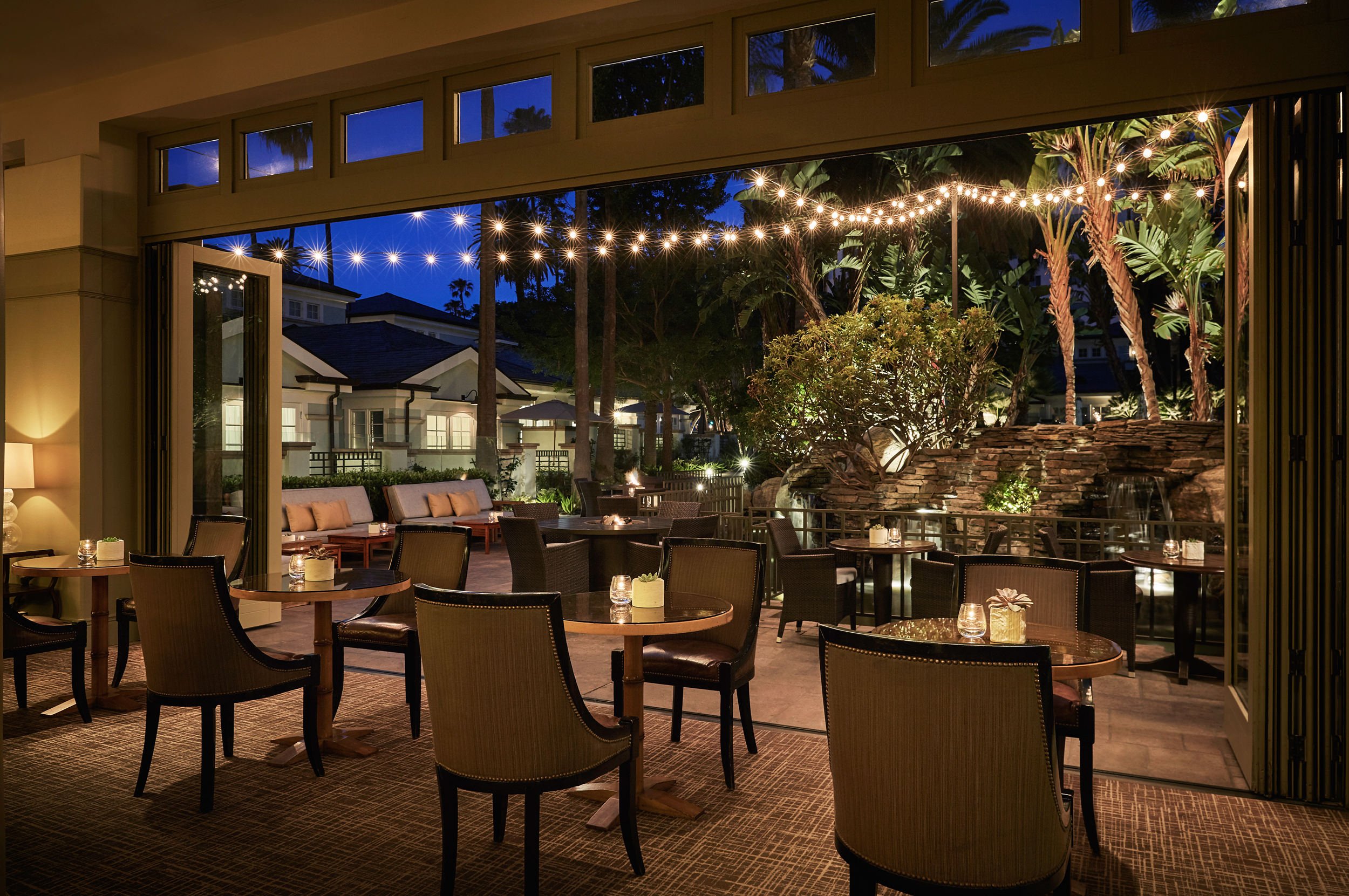 Lobby Lounge
Open and airy with palm fronds swaying in the ocean breeze, the inviting Lobby Lounge is the perfect place to host a meeting or lunch with friends, enjoy Happy Hour or sip on a delicious cappuccino or craft cocktail after checking in. At night, the Lounge takes on a softly romantic glow, when the stage is set for dining, drinks, and low-key social gatherings.
Walking Distance: 1 minute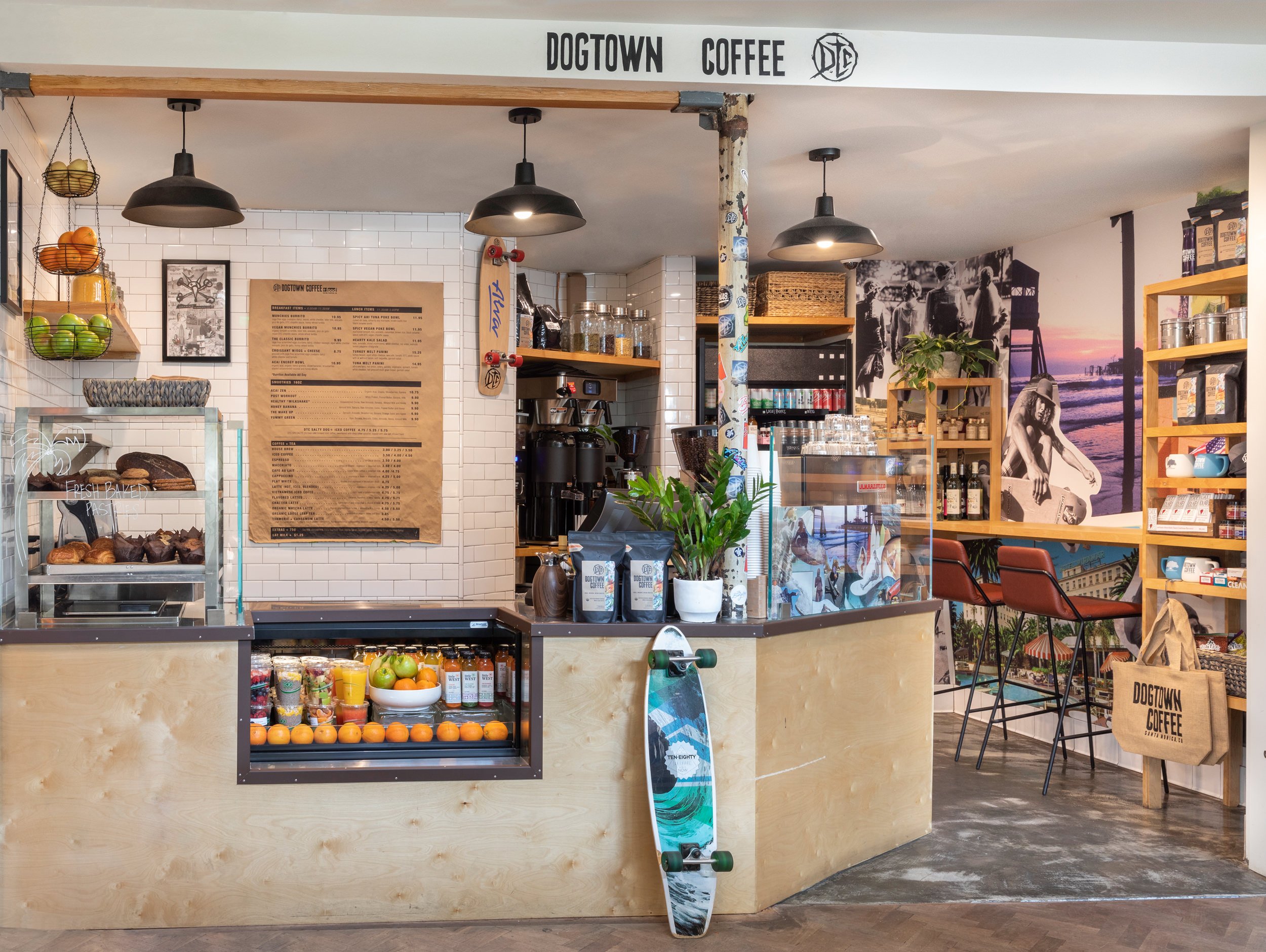 Dogtown Coffee
Named for the 70s skateboarding greats the Z-Boys and their stomping grounds known as "Dogtown," the Fairmont Miramar is the exclusive location of Dogtown's first and only outpost. Serving freshly squeezed juices, smoothies, breakfast, lunch, grab-and-go options and more. Start your day of adventure with the best cup of coffee at Dogtown.
Walking Distance: 1 minute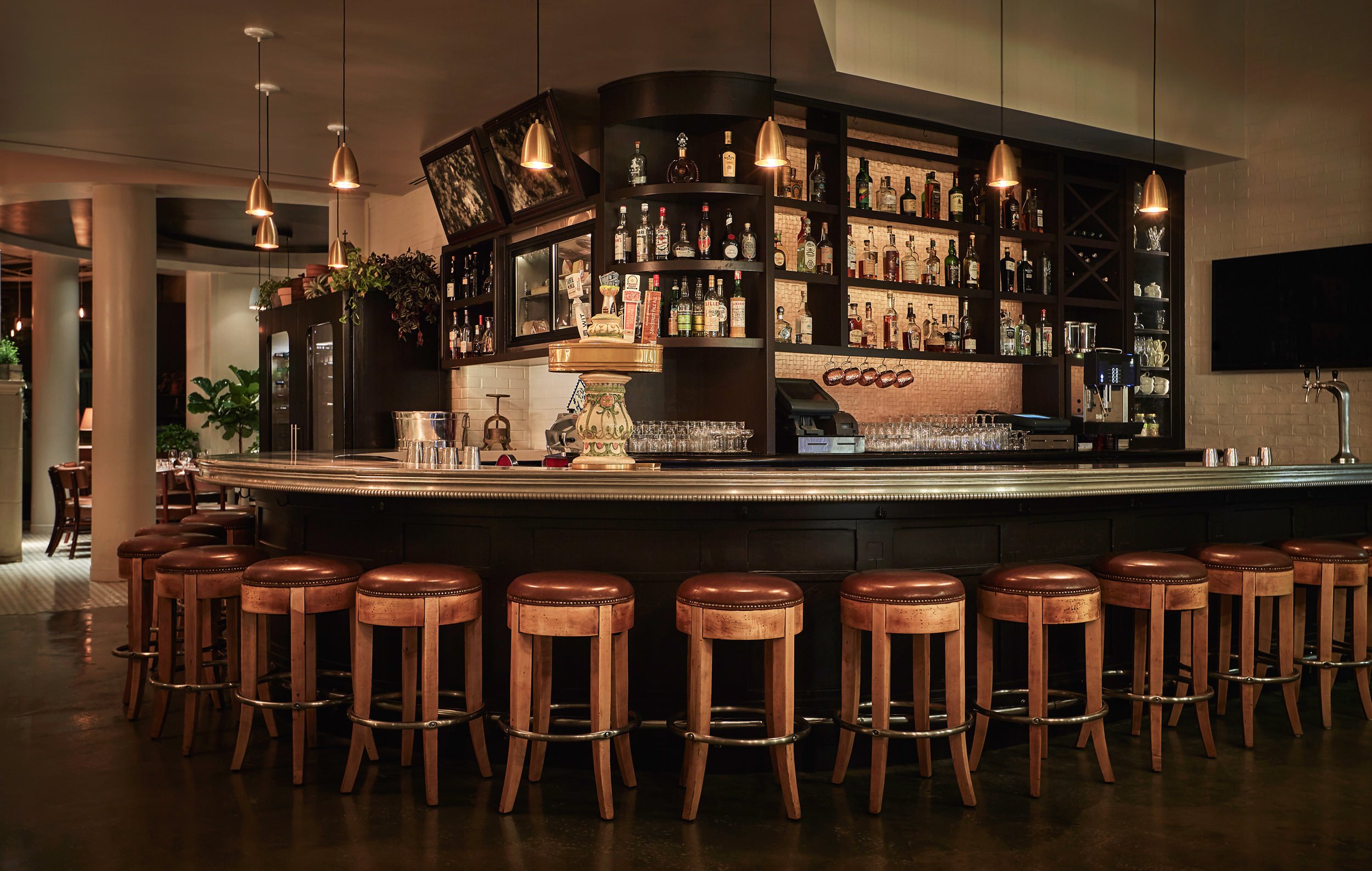 Fig Restaurant
Premium-quality farmers' market produce and protein from just around the corner, respectfully prepared, simply and colorfully presented—that best describes our much-lauded Executive Chef Jason Prendergast's approach. FIG is our award-winning seasonal bistro, a top Southern California dining venue. Chef's flavor-forward cuisine is rooted in heritage and harvested in Santa Monica. It doesn't get any fresher.
Walking Distance: 1 minute
The Bungalow
This lively lounge is an LA and Santa Monica it spot. Set in a Baja-chic cottage with a rambling outdoor patio, The Bungalow is a little bohemian, lots of fun and totally unpretentious. Join revelers who gather inside around the billiards table or outside on sofas under the hanging surfboards.
Walking Distance: 1 minute
SOKO
Soko Sushi, the latest pop-up at Fairmont Miramar Hotel & Bungalows, is a literal tribute to the origins of sushi. The name "Soko" means "storeroom," and Soko is, in fact, set in a simple storeroom on our main-floor lobby. Here, Sushi Chef Masa Shimakawa delivers a Master Class in refined technique, presentation, and quality. Open Wednesday – Sunday from 5pm-10pm. No reservations. First come, first served.
Walking Distance: 1 minute
Santa Monica Pier
Walking Distance: 15 minutes
Griffith Observatory
Walking Distance: Over an hour
The Broad
Walking Distance: Over an hour
Grand Central Market
Walking Distance: Over an hour
Disneyland
Walking Distance: Over an hour
The Huntington
Walking Distance: Over an hour
The Strand
Walking Distance: Over an hour
Santa Monica Mountains
Walking Distance: Over an hour
Santa Monica Beach
Walking Distance: 11 minutes
Santa Monica Farmers Market
Walking Distance: 6 minutes
Loading map ...
Exclusive Offers and Updates from Fairmont Miramar