Activities
This Holiday Season, Meet Me Under The Fig Tree
We all have different ways of marking the start of the holiday season; it might be decking the halls at home, getting a head start on gift shopping, or playing festive tunes 24/7. But for many Santa Monicans, the most wonderful time of the year officially launches with the annual Meet Me Under the Fig Tree event.
Hosted by MSD Partners and Fairmont Miramar Hotel & Bungalows, the gathering takes place underneath the historic Moreton Bay Fig Tree, one of the oldest and most significant trees in the City planted by Santa Monica's original Founder Senator John P. Jones and his wife Georgina in 1889. This year's event will take place on December 8th from 2pm to 5pm and promises to be as grand as ever.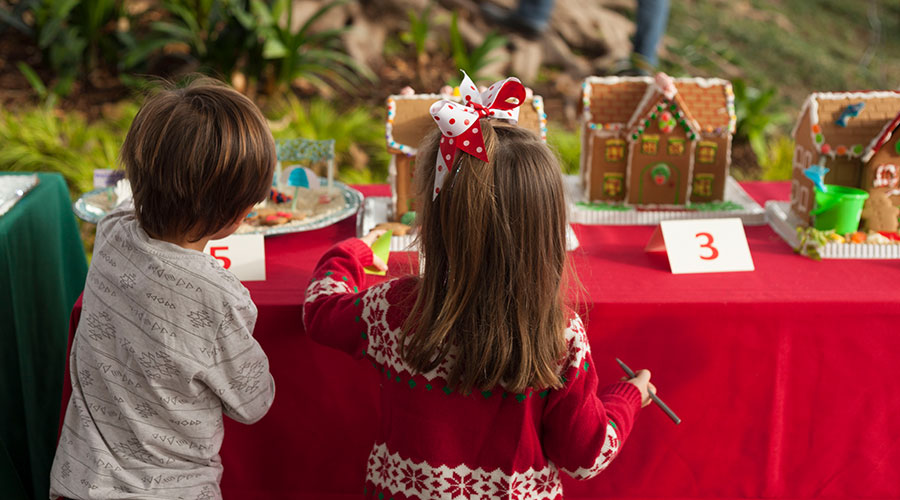 "Meet Me Under the Fig Tree started many years ago, but we reimagined it around 2013, and from that point on it's grown each year," says Ellis O'Connor of the Fairmont Miramar's ownership group MSD Partners. "It's an event for the community to come together and celebrate the holidays and, ultimately, give back."
While the gathering is free to the public, organizers ask that revelers bring non-perishable food to be donated to the Westside Food Bank (last year more than 8,000 pounds were collected), or used business clothing that will be collected by Santa MoniCARES and given to Chrysalis, a non-profit that helps low-income and homeless individuals find and retain employment. Those who donate will receive a raffle ticket with drawings for prizes happening all throughout the afternoon.
Attendees can expect complimentary hot chocolate, cider, and holiday-inspired bites from FIG Restaurant and other local vendors, including Wally's Wine & Spirits and Lunetta All Day, along with a festive gingerbread house display that's decorated by Miramar staff members from various departments (there's usually a friendly competition going every year, and visitors can vote for their favorite). Fun for the kids includes a bounce house, arts and crafts, an area for frolicking in man-made snow, and of course, a visit with the big man himself. "One of the main attractions we have is Santa Claus," says O'Connor. "People can come [and] get their picture with Santa in front of the fig tree, and that's a real highlight of the event."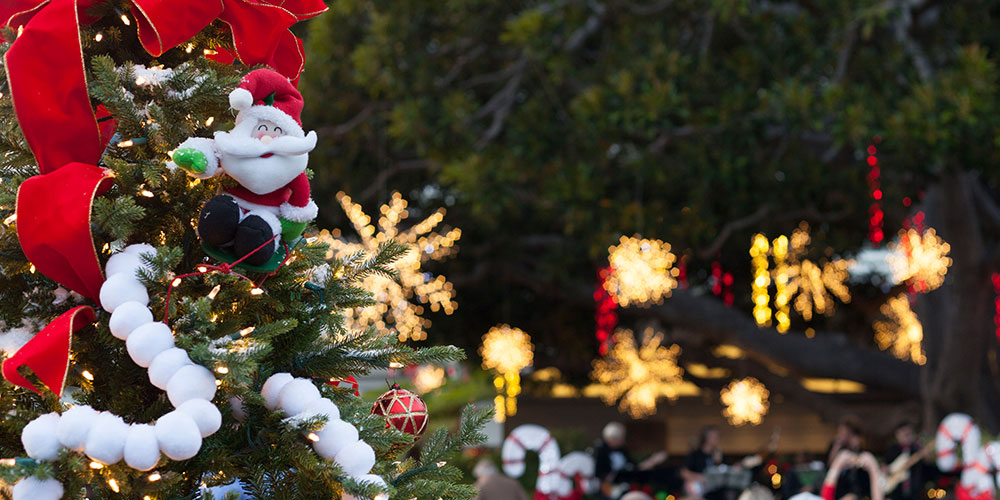 Also look for members of the Santa Monica Police and Fire Departments, TV personalities from local network KTLA who serve as emcees, and musical performances by the Santa Monica High School Chamber Orchestra and Grammy-winning jazz musician Bill Cunliffe. And, of course, plenty of mingling is encouraged — since revamping the Meet Me Under the Fig Tree event several years ago, attendance has surged to more than 1,000 and could likely bring in even more attendees this year.
"It's important for us to be part of the community and to give back. Meet Me Under the Fig Tree is an opportunity for the community to gather during the holidays and has really become a great family-friendly Santa Monica tradition," says O'Connor. "We see a lot of the same faces over and over through the years and we see new faces as it's grown. When the sun is going down and the tree is lit up with the snow, it's pretty magical and just a wonderful way to kick off the holiday season."
Join us for Meet Me Under the Fig Tree at the Fairmont Miramar Hotel and Bungalows on Sunday, December 8th from 2pm to 5pm. Additional donors and participants include Butter End, Wisteria Lane florals, BBJ Linen, SPCALA, Vilebrequin, Exhale Spa, The Salon, Atelier Edward Avedis, Arclight, Healthy Spot, Water Grill, Helen's Bicycles, Perry's, and Pacific Park.